Ramping up for the start of the Barclays Premier League season, ProSoccerTalk has already brought you the top five goalkeepers and defenders to watch for the 2014-15 season. With the forward list scheduled to come out later today, here's a look at the men in the middle – our top five midfielders for the coming season:
5. Mesut Özil, Arsenal
The German's first year in North London began with elation, with Arsène Wenger finally landing the high-priced talent for which Gooners had pined. The early returns — performances that helped push the Gunners into title contention — faded as the season went on. Five goals and nine assists (in 26 games) were nice numbers, but Özil wasn't brought in to be merely nice.
Expecting that production again flies in the face of Özil's talent. In three seasons at Real Madrid, the new world champion had 47 Liga assists. If he can recapture that influence, Özil will be among the best midfielders in England.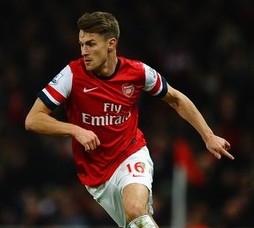 4. Aaron Ramsey, Arsenal
Before suffering a thigh injury halfway through last season, Aaron Ramsey was the Premier League's best player. The return, emergence, and dominance of Luis Suárez eventually overshadowed that rise, but as this year's preseason has shown, Ramsey may be ready to repeat last season's production. In 35 games (all competitions), the 23-year-old scored 16 times, giving Arsenal Lampard-esque production from the center of the park.
For last year's Arsenal, a team without an elite goalscorer, that production was crucial. For this year's team, it could mean title contention. If Alexis Sánchez can bring his Camp Nou form to the Emirates, Ramsey's production will do more than make up for his team's shortcomings up front. The Wales international can be Arsenal's Yaya Touré.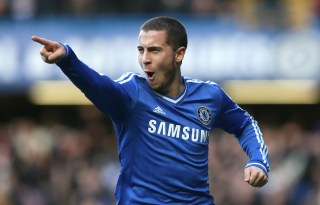 3. Eden Hazard, Chelsea
Hazard may be the most talented player in this group. He's also its youngest, though given how much Chelsea paid Lille for the Belgian star ($50.6 million in June 2012), Hazard has been evaluated as if he's in his prime. Only 22 last season, Hazard put up 14 goals and seven assists. There's every reason to believe he can still improve.
Even before he's come into his prime, Hazard has the ability to be a focal point for a title contender, and while Chelsea's additions of Diego Costa and Cesc Fábregas strengthen the Blues' case, the continued maturity of Hazard will be a key part of his team's success. If Hazard goes from dangerous to dominant, Chelsea may have too many ways to win this year's title.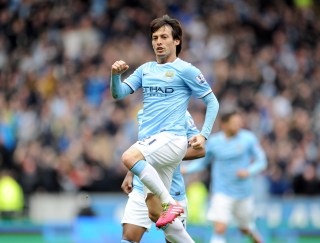 2. David Silva, Manchester City
Silva is such a specific type of player — small, not especially fast, almost entirely reliant on his skill, vision, and expertise — it's easy to get caught up in his limitations, especially when you're comparing him to the rest of the league's best. But the thing Silva does best, serving as that play-making link between deep midfield and attack, he does better than anybody in the league. Though Mesut Özil is close, and the return of Cesc Fábregas may introduce another name in the conversation, no player has been more effective taking his team from transition to attack than David Silva.
He's the reason why strikers like Sergio Aguero, Edin Dzeko, Alvaro Negredo, and Carlos Tevez have seen so much success. As Yaya Touré's busting forward to put up league-high goal totals for midfielders, it's Silva that's controlling the play in front of him.
While City's won four major honors over the last four seasons, Silva's been the man pulling the strings. He is the best attacking midfielder in the Premier League.
1. Yaya Touré, Manchester City
If Silva is the engine, Touré's the train itself – a central midfielder that proved his team's leading scorer (20, in league). So impressive was his production that many felt he bested Suárez for player of the season, and while that view was in the minority, the fact Touré earned any consideration spoke to his production. For the second time in three seasons, the Ivorian international was the key player on a title-winning club.
The big concern is whether the 31-year-old, coming off a summer shortened by the World Cup, can come close to last year's production. In his three previous seasons, Touré had 18 goals total. Regression is in the cards.
Unfortunately, with Chelsea's improvement, City can't afford any appearance of mortality from its biggest star. Touré was the best midfielder in England last season, but if he can't retain that title, the Citizens may not defend theirs.