Look, let's imagine for a second that everything done to land Jermaine Jones in New England was above the sheets, by the book or however you want to categorize something being downright legitimate.
Imagine that Chicago wasn't screwed, neither was Los Angeles in its pursuit of Sacha Kljestan and Bruce Arena's still bummed that Jurgen Klinsmann's getting more high fives than he did.
[ MORE: Jermaine Jones unveiled in New England, quips 'I like to win' ]
In that case, everything's cool.
But that's not likely how the job got done, as a blind draw moved Jones away from his reportedly-preferred but today-denied destination of Chicago. And Los Angeles may've been kept from acquiring a respected American player who wanted to play for the Galaxy.
Now imagine Jones gives New England the boost they need to surge into the playoffs, that as a dominant midfielder he propels the Revs into a title game.
Against Los Angeles.
This would be a problem, and it's not as silly as it sounds. Look at how DC United has surged from the bottom of the league to the top of the East. Jones is, no exaggeration, exactly what New England needs to facilitate its attack and organize its midfield. He's the field general they've needed, and makes everyone better from Bobby Shuttleworth between the sticks to Teal Bunbury and new, big Dutchman Geoffrey Castillon up top.
The 'blind draw', so shrouded in secrecy until it happened, could genuinely not only affect how the East shakes out but who the West has to face to win the thing. The season's timing in relation to the international transfer window already affects team prospects far too much; One of the last thing the league needs is yet another factor that can destory a season's worth of work.
In sports terms, it feels a bit like law of war. Here came a massive, potentially game-changing figure. In the past, that figure has been able to engineer his destination. This time, cloudy measures got him to his eventual destination despite, well, this:
Good Morning my fans! The offer of chicago fire honors me! There are rumours in the news. But all the figures mentioned are not the truth.

— Jermaine Jones (@Jermainejunior) August 2, 2014
And these Retweets: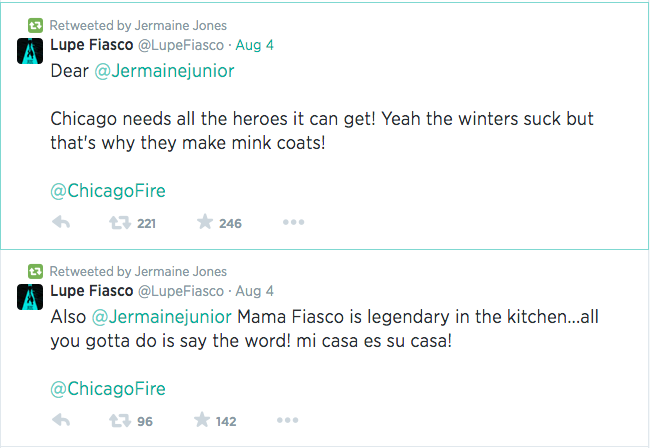 And these comments from Chicago more than three weeks ago.
Sure, there's a chance things literally fell apart with the Fire, that Jones decided he'd go to either location. But then why did it take so long?
And what if it all feels a bit dirty once a champion is crowned?