Three national television games, two of which air on NBCSN, highlight another nine-match MLS match day, one which starts Friday at Sporting Park in Kansas City. With rivalry games in Vancouver, Washington, D.C., and Los Angeles, here's a look at Labor Day weekend in Major League Soccer:
(Note: All rankings reflect this week's version of our MLS PRs.)
#6 Sporting Kansas City vs. #16 Houston Dynamo, Friday, 8:00 p.m. Eastern, NBCSN/NBC Sports Live Extra
In recent seasons this matchup served as a playoff preview, with a Sporting team destined to finish near the top of the conference facing a Houston side building for  a playoff run. This year, however, the Dynamo's playoff inevitability is a serious doubt. Between the team's ninth place standing and last week's 3-0 defeat at Columbus, a return to postseason soccer looks unlikely for Dom Kinnear's club.
Not that Kansas City's looking too hot right now, either. Sitting second in the East, Sporting problems are blessings compared to Houston's, be after being blitzed at home on Saturday by D.C. United, the defending champions are facing their most serious questions of the season.
While Houston lacks the quality to answer them (e.g., this shouldn't be a test), any stumble will heightened concerns. It will be difficult to argue away poor performances against Vancouver and United if Sporting struggles against Houston.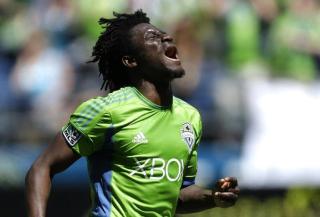 #5 Seattle Sounders vs. #17 Colorado Rapids, Saturday, 4:00 p.m. Eastern
Colorado's had 10 days off to think about its five-game losing streak. Unfortunately, the Rapids return to face a Seattle team revitalized by a win in Portland. Had they slipped at Providence Park, the Sounders could have descended into a slide that defined their season. But as their performance in Oregon showed, that was probably wild speculation – the type of analysis people like me offer when narrative overpowers reason.
Reason says Colorado's will find things very difficult on Saturday, and while the speed of Deshorn Brown could trouble Chad Marshall and Zach Scott, the Rapids' danger man only has one goal in his last four games. At the other end of the field, a depleted Colorado defense, one that's given up 11 goals in its last three outings, will have to deal with Obafemi Martins (right) and Clint Dempsey.
Good luck with that.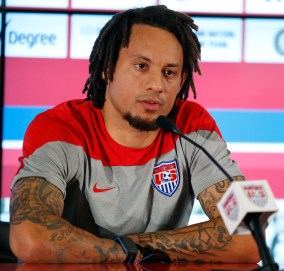 #11 Toronto FC vs. #13 New England Revolution, Saturday, 5:00 p.m. Eastern
Jermaine Jones (right), at his introductory press conference this week, said he wanted to play on Saturday. Early returns from practice note the base fitness is there, but it's clear he's had a layoff. Whether he plays at BMO Field or not, Jones is unlikely to have his usual impact on Saturday in Toronto.
That means a little less protection for José Gonçalves and A.J. Soares, who'll have to deal with Jermain Defoe and Gilberto. And in the middle, Michael Bradley won't be exposed to a player of Jones's caliber while going forward.
Against a New England team that's won twice since May, that should be enough. After last week's draw with Chicago, however, you can't be too sure about Toronto.
#19 Montréal Impact vs. #7 Columbus Crew, Saturday, 7:30 p.m. Eastern
Two months ago, Columbus was a wayward team having trouble scoring goals, a state that left them at the fringe of the Eastern Conference's playoff race. Now, after impressive wins against LA and Houston, Columbus is the hottest team in the East, outscoring its recent foes 7-1 while pulling even with Toronto for third in the conference.
Salvage any semblance of that momentum in Montréal, and Columbus's surge will continue, likely with multiple goals. In the Impact's last eight games, the team has held given up at least two goals to seven opponents. The one that couldn't reach that mark? Chicago. And Columbus is significantly better than Chicago.
Having taken 13 of their last 18 points, the Crew have six weeks of strong play to back their recent surge. They'll have to derail themselves to stumble at Montréal.
#18 Chicago Fire vs. #1 FC Dallas, Saturday, 8:30 p.m. Eastern
It's the league hottest team against its coldest, two states that are reflected in our rankings. Chicago, having just given back No. 19 to Montréal, has claimed one point in it's last six games, a level of frigidity matched by only Chivas USA. FC Dallas, on the other hand, has not lost since spring with a 7-0-3 record since that late-May loss capped by last week's win over visiting RSL.
It's a game FC Dallas has no reason to lose, though for most of their run, the team haven't had the burden of being favorites. It's intangible, and the reason sounds as lame as saying Seattle's season would turn with a loss at Portland, but some teams have trouble with the role. It's one thing to play as underdogs, have room to define yourselves, and enjoy the freedom to scavenge results. It's another to play with a favorites' expectations.
As good as they're playing, Dallas is going to have to get used to the latter. There may be no better place to start than Bridgeview.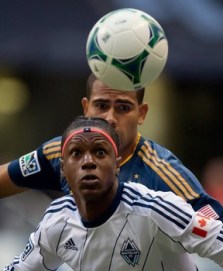 #10 Vancouver Whitecaps vs. #12 Portland Timbers, 10:30 p.m. Eastern
Portland rolls right from one Cascadia Derby to another, but whereas last week's disappointment against Seattle did little damage in the standings, this is a practical six-pointer. Vancouver, fifth in the West, will open a five-point gap on the Timbers with a win. Add in some potential help from Seattle earlier in the day against Colorado, and the Whitecaps may have some unexpected breathing room between themselves and sixth place.
Most unexpected about that breathing room: It's been a while since Vancouver was very good. A talented squad that looked ready to move past its Renne-ness this spring, the Whitecaps have won only one of their last eight: A 2-0 win over a Sporting team decidedly uncomfortable at BC Place. Their last convincing win before that (overlooking the win in July over a shorthand Seattle): A 4-3 at Providence Park on June 1.
That result may hint at Saturday's bottom line. For as unconvincing as the Whitecaps have been this summer, they're still a team with talent going forward. And the Timbers are still a team that can give up four goals. As long as these things remain true, Vancouver's likely to win at home against Portland.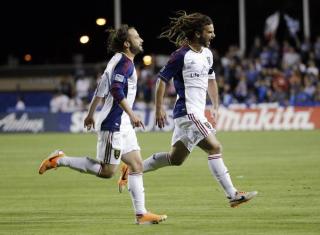 #14 San Jose Earthquakes vs. #4 Real Salt Lake, 10:30 p.m. Eastern
RSL saw a perch atop the West and its six-match unbeaten run ruined last week in Frisco, with a 10-man Dallas reliant on set pieces an counters highlighting Jeff Cassar's absences in attack. Against a team willing to rely on mistakes and transition, Javi Morales and Álvaro Saborío were particularly missed, with a team that's come to rely on Joao Plata's production unable to leverage the new Ecuadorian call up.
Life may prove similar at Buck Shaw, just without the threat of Fabián Castillo ruining their night. Though San Jose was forced to come out of its shell at Philadelphia (such things happen when you give up two early goals), they're increasingly willing to play without the ball, relying on their transition game to generate chances.
RSL, however, is a team comfortable dominating the ball, and while they did give up a goal last week to Castillo, it was off a deep defensive giveaway, not a true transition chance. As they showed against Seattle, Salt Lake is capable of suffocating an opponent. Against San Jose, the question is whether they'll break through while doing so.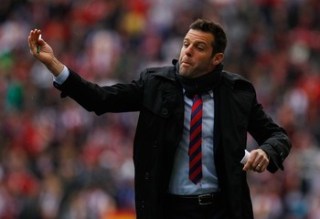 #2 D.C. United vs. #9 New York Red Bulls, 2:30 p.m. Eastern, NBCSN/NBC Sports Live Extra
In a weekend of three notable derbies, this may be the biggest. Though it's recently been usurped by Seattle-Portland as the league's most celebrated, D.C United's rivalry with New York is still one of MLS's best, with this week's potentially the most important since the teams met in the playoffs two years ago. Coming off a loss at L.A., first place United will be looking to rebound, while New York will hope to continue solidifying a place in the East's top five.
That place was improved last week when the Red Bulls defeated Montréal, but Thierry Henry's Player of the Week-caliber performance ended up overshadowing some continuing problems. Two goals conceded to Montréal highlighted the occasionally worrisome defense, while Henry's performance in Saturday's second half was a reminder: Bradley Wright-Phillips' season doesn't make New York any less reliant on its playmaking star.
The first time these teams met, D.C. used a Davy Arnaud goal to claim a 1-0 win at RFK Stadium. Since then, United's evolved into more than smash-and-grab artists. Tied for the most goals in the East, Ben Olsen's team has a number of ways to exploit New York, if the Red Bulls defense again decides to be troublesome.
#16 Chivas USA vs. #3 LA Galaxy, 8:00 p.m. Eastern, Univision Deportes
Sunday may be the end of an era in Carson, albeit a short one. Nine years ago, Chivas USA debuted with a four-win season, one that was supposed giveaway to Mexico's biggest brand having its impact on Major League Soccer. Now, with the league trying to find new owners for a lifeless franchise, there's a danger this will be the last meeting between the MLS Goats and their StubHub rivals. Come March 2015, CD Chivas USA could be Los Angeles FC.
While writing this post, I mentioned the possibility to my go to Galaxy friend (SB Nation's Ryan Rosenblatt), who gave the perfect answer to the possibility of saying goodbye to Chivas versus LA:
[tweet https://twitter.com/ryanrosenblatt/status/505204168575827969]
In 33 all-time meetings, Chivas has won eight times, only once since 2009. With LA surging while Wilmer Cabrera's team crumbles, Sunday's result will likely fall in line with history. While we should celebrate the likely end on this LA rivalry, it may be better to just let it go.