The endless international cycle is wonderful for viewers and exhausting for players, and European sides get right back to work with Euro 2016 qualifying beginning on Sunday.
Germany, of course, will be favorites to coast through qualifying after this summer's World Cup title, but there are plenty of questions in what will become an expanded Euro field.
[ MORE: Sturridge to miss England opener ]
– Can England do much of anything after bouncing out of the World Cup in the group stages?
– Is France ready to reclaim its place as an elite force in European play?
– Was Spain's horrible World Cup just a bump in the road?
– Can a number of 'under-the-radar' sides announce their arrival as major forces?
Two nations from each group and the highest-ranked third-place team automatically advance to the tournament in France, while the remaining eight third-place teams will duke it out in a playoff tie.
Oh, international football, how we love you!
Group A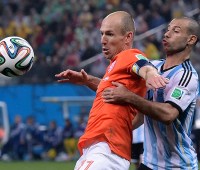 Teams: Netherlands, Czech Republic, Turkey, Latvia, Iceland, Kazakhstan
The favorites: Netherlands, Czech Republic
First up: Tuesday — Netherlands at Czech Republic, Turkey at Iceland, Latvia at Kazakhstan
Prognosis: Would be a shock if the Dutch don't progress, while Iceland, Turkey and the Czechs will be favored to duke it out for the second and third place spots. Ultimately, we'll peg Turkey to finish second with the Czechs to snare third (although Iceland taught us a lot about resilience in nearly qualifying for the World Cup)
Group B
Teams: Bosnia-Herzegovina, Belgium, Israel, Wales, Cyprus, Andorra
The favorites: Bosnia-Herzegovina, Belgium
First up: Tuesday — Wales at Andorra, Cyprus at BNH
Prognosis: Hard to imagine the first two spots aren't settled with Belgium followed by Bosnia-Herzegovina, but perhaps Gareth Bale can inject Wales into the discussion. Israel, Cyprus or Andorra finishing anything other than 4th through 6th would be quite the surprise.
Group C
Teams: Spain, Ukraine, Slovakia, Belarus, Macedonia, Luxembourg
The favorites: Spain, Ukraine
First up: Monday — Macedonia at Spain, Slovakia at Ukraine, Belarus at Luxembourg
Prognosis: It's a little interesting after Spain's fall-off this summer, but surely the death of tiki-taka has been greatly exaggerated. Could Ukraine or Slovakia pull off a surprise dash to the top of the group? It's possible, but more likely that they'll be working for second while Belarus hopes the group sleeps on its BATE Borisov-heavy roster.
Group D

Teams: Germany, Ireland, Poland, Scotland, Georgia, Gibraltar
The favorites: Germany, Poland
First up: Sunday — Scotland at Germany, Poland at Gibraltar, Ireland at Georgia
Prognosis: Between Bayern Munich stars on Poland (Robert Lewandowski) and Germany (seemingly everyone else), the first two spots can be settled if Germany avoids a historically-bad hangover and Poland gets past its World Cup qualifying ghosts. It doesn't get much better than Scotland and Ireland in the same group, though, and surely they'll try to put a charge into Poland… and each other.
Group E
Teams: England, Switzerland, Slovenia, Estonia, Lithuania, San Marino
The favorites: Switzerland, England
First up: Monday — England at Switzerland, Lithuania at San Marino, Slovenia at Estonia
Prognosis: England can cast aside plenty of demons by picking up three points in its opener against the Swiss, though one gets the feeling Roy Hodgson would take a single point with glee. Slovenia is the class of the remaining four teams and has proven it can scare the Three Lions, but surely England will be a Top Two side, right? Right?
Group F
Teams: Greece, Hungary, Romania, Finland, Northern Ireland, Faroe Islands
The favorites: Greece, Hungary
First up: Sunday — Finland at Faroe Islands, Romania at Greece, Northern Ireland
Prognosis: While the Greeks will be favored to put the rest of the group into a slumber to win the way Downtown Abbey must clinch its many awards, this group could see just about anything happen. I like Hungary and Finland, while Vlad Chiriches and Romania did get to the World Cup qualifying playoff before falling to Greece (who actually scored thrice in the match). All bets are off.
Group G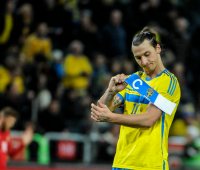 Teams: Russia, Sweden, Austria, Montenegro, Moldova, Liechtenstein
The favorites: Sweden, Russia
First up: Monday — Sweden at Austria, Moldova at Montenegro, Liechtenstein at Russia
Prognosis: Surely Zlatan will be charged up to lead Sweden to the top of the group after the nation's World Cup qualifying failure, while Russia will be keen to erase its summer failings. Austria should have David Alaba and Andreas Weimann in the fold in an effort to hold off the other three — and make a charge at a Top Two spot — while Stevan Jovetic and Montenegro beg to differ.
Group H
Teams: Italy, Croatia, Norway, Bulgaria, Azerbaijan, Malta
The favorites: Italy, Croatia
First up: Tuesday — Bulgaria at Azerbaijan, Malta at Croatia, Italy at Norway
Prognosis: It's a battle for third, if we're honest, and even that fight should fit neatly into Norway's favor. US, or at least Jurgen Klinsmann, fans will be hoping that special advisor Berti Vogts can help the Milli or Azerbaijan into shockingly-good form.
Group I
Teams: Portugal, Denmark, Serbia, Armenia, Albania
The favorites: Portugal, Serbia
First up: Sunday — Portugal at Albania, Denmark at Armenia
Prognosis: This group is tricky tough, with Armenia and Albania each finding their way into the Top 40 since 2013. It's very possible that the top-ranked third place team deserves to come from this group, but they are going to take a lot of points off each other.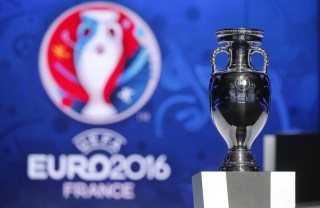 Final prognosis:
Group winners: Netherlands, Belgium, Spain, Germany, Switzerland, Hungary, Sweden, Italy, Serbia
Second place: Turkey, Bosnia-Herzegovina, Ukraine, Poland, England, Russia, Croatia, Portugal
Highest-ranked third place: Austria
Playoff qualifiers: Czech Republic, Wales, Slovakia, Ireland, Slovenia, Finland, Norway, Denmark