The UEFA Champions League group stages kick off on Tuesday, as Europe's elite club teams do battle to win the grandest prize in club soccer across the globe and be crowned as the 'Champions of Europe.'
[RELATED: Latest UCL news]
Four Premier League sides are have qualified for the group stages, which will see 32 teams split into eight groups with four teams in each. They will have to finish in the top two of their respective groups to make it out and reach the round of 16.
Can Arsenal, Chelsea, Liverpool and Manchester City do that?
Let's take a look….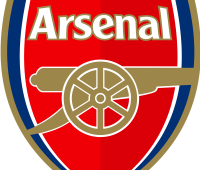 Arsenal: Group D – Arsene Wenger will lock horns with Jurgen Klopp once again, as Arsenal and Dortmund meet for the third time in four seasons in the UCL. The main threat to them are Cesare Prandelli's Galatasaray as a trip to Turkey is never easy. Should make it through the knockout stages.
Schedule: Away vs. Borussia Dortmund Sept. 16, home vs. Galatasaray Oct. 1, away vs. Anderlecht Oct. 22, home vs. Anderlecht Nov. 4, home vs. Dortmund Nov. 26, away vs. Galatasaray Dec. 9.
Percent change of progression (via Infostrada): 81.4 percent
Group Stage prediction: Round of 16, too much UCL experience.
Chelsea: Group G – Fairly plain sailing here for Jose Mourinho's boys. They lost to Atletico Madrid in last season's semifinal and the Blues will be desperate to go one step further this time around. They have the squad and manager to go all the way like the did in 2012.  Sporting Lisbon will be the big threats to top spot in Group G.
Schedule: Home vs. Schalke Sept. 17, away vs. Sporting Lisbon Sept. 30, home vs. Maribor Oct. 21, away vs. Maribor Nov. 5, away at Schalke Nov. 25, home vs. Sporting Lisbon Dec. 10
Percent change of progression: 93.5 percent
Group Stage prediction: Round of 16, Blues will be through before the final two games.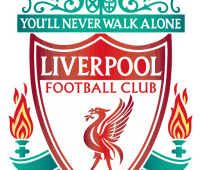 Liverpool: Group B – The Reds face a crucial back-to-back slate with reigning champions Real Madrid which will decide their fate. If they manager to nick a point or get all three against Cristiano Ronaldo and co. they should take care of FC Basel and Ludogorets.
Schedule: Home vs. Ludogorets Sept. 16, away vs. FC Basel Oct. 1, home vs. Real Madrid Oct 22, away vs. Real Madrid Nov. 4, away to Ludogorets Nov. 26, home to FC Basel Dec. 9
Percent change of progression: 72.6 percent
Group Stage prediction: Round of 16, just, as Basel will push them all the way.
Manchester City: Group E – Last season City made it out of the group stages for the first time in club history but they could have a tough time repeating it. Yes, they are the reigning PL champions but they've once again been drawn vs. Bayern and they face Italian giants AS Roma and a tough trip to CSKA Moscow. Manuel Pellegrini's men will struggle.
Schedule: Away vs. Bayern Sept. 17, home vs. Roma Sept. 30, away at CSKA Oct. 21, home vs. CSKA Nov. 5, home vs. Bayern Nov. 25, away vs. Roma Dec. 10
Percent change of progression: 73.4 percent
Group Stage prediction: Out at the group stage. Bayern and Roma the top two.