Separated by less than a mile, Liverpool and Everton is one of the fiercest rivalries in English football. With their first match taking place in 1894, the Merseyside Derby may have a new look.
Liverpool's proposal for an extension at Anfield has been recommended for approval by city council planners, a major step for the club moving forward. The new design calls for a three-tiered main stand, which will increase the stadiums capacity from 44,000 to 54,000.
If this expansion took place, Anfield would be the third largest Premier League stadium, only behind Old Trafford and the Emirates Stadium. The plan has multiple phases that would eventually take total capacity to nearly 60,000.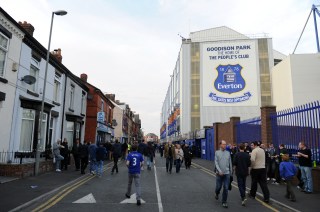 Across Stanley Park, Everton are planning to build a completely new stadium. Goodison Park, which has been Everton's home since 1892, seats less than 40,000 and talks of a new stadium have been rumored for years. The club has identified Walton Hall Park as the location for a new stadium that would seat 50,000 fans, a huge upgrade for a club battling for a spot in European competition.
While some fans are upset that the club may move from the historic Goodison Park, the mayor of Liverpool Joe Anderson believes a new stadium will be beneficial for the city.
 

"The park is probably one of the most underused in the city, we get complaints about anti-social behaviour and that it's just used for dog fouling … and I think a proposal that enhances a park in that area and provides other facilities, better facilities, is a better opportunity for the city.
Liverpool are set to begin the expansion in late December or early January, and have stated that none of the club's home matches will be affected by the construction. Everton is still in the planning stages, yet estimate the stadium will cost upwards of $320 million.