With four wins in four Premier League games, Chelsea will now face some international competition as they take on German side Schalke to open up their Champions League campaign.
The red-hot Chelsea squad faces a struggling Schalke, who currently sit 16th in the Bundesliga after gaining only one point in three matches. However, their one point did come in a draw against defending Bundesliga champions Bayern Munich. The two clubs met last season in the Champions League, with Chelsea winning both matches by the score of 3-0.
Jose Mourinho's record in European competition is impeccable. Already with Champions League titles at Porto and Inter Milan, it is the one trophy that has eluded him at Chelsea. Nearly unbeatable at Stamford Bridge, look for the Blues to continue their winning ways against Schalke today.
Those winning ways have been brought by outstanding team play, but one man in particular has been carrying the load.
Diego Costa has been in superb form, scoring seven Premier League goals in his first four games. Goals come second-nature to the big Spaniard, and he is showing why Chelsea paid over $50 million for his services. This is his first Champions League game for Chelsea, and Blues fans will be hoping he brings his European form from Madrid with him. Last season for Atletico, Costa scored eight goals in nine games while leading his team to the finals, only to be substituted early in the match with an injury.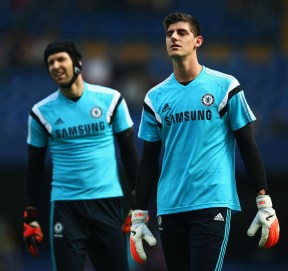 Chelsea must be careful, because they have an even bigger match on Sunday against Manchester City. Mourinho must make sure his squad is fit and healthy on the weekend, so some key players may get a bit of rest today. However, don't expect Mourinho's men to lay down, as they know how important every point is in European competition.
Keep an eye out for which goalkeeper is in net for Chelsea today. Thibaut Courtois signed a new deal after being named the number-one keeper, but Mourinho has hinted at playing veteran Petr Cech in some European games. While Cech is a more experienced 'keeper, Courtois led Atletico Madrid to the Champions League final last season. Just an interesting side story, as one strong, or shaky, performance could add new fuel to the goalkeeper competition at Stamford Bridge.