Thursday night soccer is back.
Whatever your feelings are towards the Europa League, this season European soccer's second-tier continental competition has a lot more riding on it.
[RELATED: Pochettino eyes Europa success]
For the first time in Europa League history the winner of this tournament will be handed a spot in the UEFA Champions League next season. Clubs such as defending champions Sevilla, Italian giants Napoli, Inter Milan and Fiorentina and Glasgow Celtic make this tournament stacked with talent this season. For full draw details and to see which teams are vying for the trophy, click here.
Let's switch our focus to the two Premier League teams in Europa League action, as Tim Howard's Everton return to Europe after a five-year absence. Tottennham Hotspur are the other team to represent the PL as Mauricio Pochettino has set his sights on winning the competition to get into the Champions League.
Here's what lies in store for Everton and Spurs in the group stages.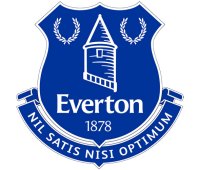 Everton – Group E
Roberto Martinez leads Everton into a brave new world as they aim to make a splash in Europe. The Toffees have been drawn in a very tough group with Bundesliga side Wolfsburg and Ligue 1 contenders Lille, plus a tricky test away at Krasnodar in Russia. Have Everton got a big enough squad? Can Romelu Lukau rip European teams apart? We are about to find out.
Schedule: home vs. Wolfsburg Sept. 18, away vs. Krasnodar Oct. 2, away vs. Lille Oct. 23, home vs. Lille Nov. 6, away vs. Wolfsburg Nov. 27, home vs. Krasnodar Dec. 11.
Group stage prediction: Very tough for Everton to make it out. Wolfsburg and Lille are the favorites.
Tottenham Hotspur – Group C
Mauricio Pochettino will be taking this tournament seriously as a place in the UEFA Champions League is up for grabs for whoever wins the Europa League crown. Spurs have reached the knockout stages in the past two seasons but lost out to FC Basel and Benfica on both occasions. This squad is edging towards reaching its potential but balancing success in the Europa League and then replicating that in the PL is very difficult to do with so much travel involved.
Schedule: away vs. Partizan Sept. 18, home vs. Besiktas Oct. 2, home vs. Asteras Oct. 23, away vs. Asteras Nov. 6, home vs. Partizan Nov. 27, away at Besiktas Dec. 11.
Group stage prediction: Spurs will top the standings but Besiktas will push them all the way.