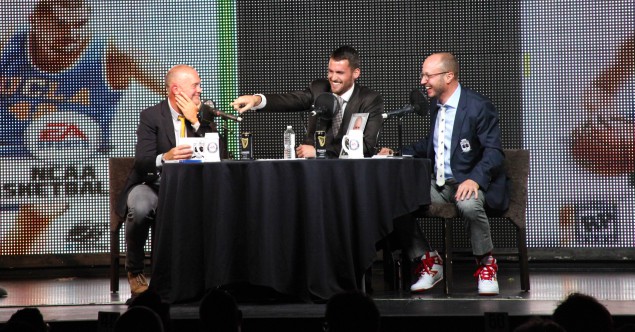 Kevin Love, Joakim Noah, Geno Smith and Paul Carr join Rog and Davo live from the Crap Part of Broadway for a Night of 1,000 Stars.
Also, be sure to watch the Men In Blazers' show debut on NBCSN tonight at 10 pm ET (also streamed on Live Extra).
The pods, the videos, you can see all of MiB's content here, but to really stay in touch, follow, subscribe, click below:
[Subscribe to the podcast OR to update your iTunes subscriptions]
Follow them on Twitter @MenInBlazers, and find Rog at @rogbennett and Davo at @embassydavies.