Last week both MLS and the USMNT were in the news for less than savory reasons, as Don Garber responded to Jurgen Klinsmann's criticism of Michael Bradley's MLS form with a bevy of strong words.
Here at PST, we like to turn negatives into positives.
[ MLS: Power Rankings | Player of the Week ]
So we thought we'd prop up Garber, who probably would've been better suited to express his concerns privately, while sending out notice to Jurgen Klinsmann that he could do well by giving a look to some of these new (or relatively new) faces in his side at some point soon.
Some qualifications: Recently-capped but barely-used USMNT players like Eric Alexander (called up last January but having only two caps) were not included due to them clearly being on Klinsmann's radar. Pre-Klinsmann capped players like Lee Nguyen make the cut.
Goalkeeper
Steve Clark, Columbus

Honorable mention: Bobby Shuttleworth, New England
Analysis: Clark proved his mettle in Norway and is now looking to be the real deal on American soil. We slight Bill Hamid and Sean Johnson due to actual call-ups, and Shuttleworth has to find that next level to challenge Clark… though his statistics dictate that a playoff run could help his star rise even higher (especially playing behind Jermaine Jones).
Defenders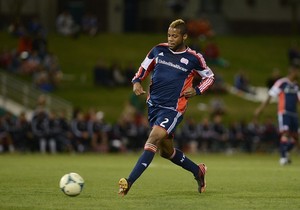 Andrew Farrell, New England
Matt Hedges, FC Dallas
Steve Birnbaum, DC United
Sean Franklin, DC United
Honorable mention: David Horst, Houston; Chris Schuler, Real Salt Lake
Analysis: Farrell is probably a center back down the line, but works for our purposes outside. Hedges is an absolute beast and both Horst and Schuler fall victim to our numbers game.
Midfielders
Amobi Okugo, Philadelphia
Dillon Powers, Colorado
Lee Nguyen, New England
Ethan Finlay, Columbus
Honorable mention: Tony Tchani, Columbus; Kelyn Rowe, New England
Analysis: A Cameroonian by birth, Tchani will sit on the backburner despite buzz that he could be in demand by the States. Powers' call-up feels inevitable. Nguyen has been dynamite and really seems to be the best example Garber could use of a US player using MLS to prop up his game after being abroad in Vietnam, Denmark and the Netherlands.
Forwards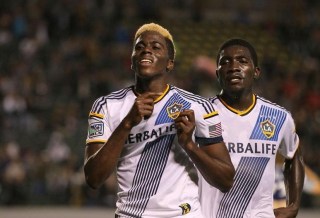 Gyasi Zardes, Los Angeles
Andrew Wenger, Philadelphia
Honorable mention: Jack McInerney, Montreal
Tricky area here. McInerney is the big engine that hasn't quite shown consistency, while the player he was traded for (Wenger) continues to impress. Zardes has to get a look soon. It would be criminal if he remains overlooked by Klinsmann comes January.