Should Alan Pardew last another 40 days in the manager's position at Newcastle United, he'll have been at the Northeast club for four years. That tenure is longer than all but four active managers in England, and only Arsene Wenger has held his job longer amongst current Premier League bosses.
Tipped to be the odds-on favorite to be fired, sacked or whatever term you like in each of the past two seasons, Pardew carries on with anything but a safe approach. This is without even counting that he head-butted an opponent; Pardew's comments alone are enough to give him anti-hero status.
Like Steve McQueen in "Papillon," only nattily-attired, the Newcastle United manager just seems to be constantly yelling out, "Hey… I'm still here."
Pardew's managerial seat has faced cascading boos and a bevy of protests that have been spearheaded by a web site called SackPardew.com. And with the club's 7-match winless streak to start the season, it seemed — like the days and weeks following the headbutt of David Meyler — that his pink slip was coming.
[ PREMIER LEAGUE: Watch full match replays ]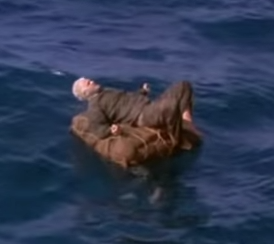 Then came a win over Leicester. And another over Tottenham. Then, yesterday, Pardew's weakened unit beat an almost fully-stocked Manchester City in the fourth round of the League Cup.
And it's happening in, honestly, the most humorous of fashions. Players he seemingly banished to the bench or beyond for long periods of time (Gabriel Obertan, Sammy Ameobi, Papiss Cisse) are almost mocking the situation by coming to Pardew's rescue in his time of dire need.
The cherry on top was Wednesday's 2-0 defeat of City at the Etihad Stadium, where a squad with plenty of youth and second-choice players (Mehdi Abeid, Adam Armstrong, Rolando Aarons) teamed up to top this XI: Caballero, Sagna, Demichelis, Mangala, Kolarov, Milner, Fernandinho, Toure, Silva, Jovetic, Dzeko).
[ RELATED: Latest Premier League standings ]
After defeating the man he once called an awful, awful name, Pardew had this to say to supporters:
"I do know what I'm doing," Pardew said. "I think I've had most of the scalps as Newcastle manager, maybe except Arsenal, and I look forward to playing them."
Arsenal, you're up! Brilliant! The latest in a long list of halfway-extended obscene gestures to just about everyone in the business (Remember the "I'll go shine my manager of the year trophy" remark? How about blaming fan anger for poor team form?).
So while many will claim he only has his job because of an obscenely-long contract given to him by an owner, Mike Ashley, who has earned plenty of ire from his club's supporters, Pardew remains the manager. His players continue to back him and, for now, Newcastle is out of the drop zone with a fifth round Cup date at Spurs and a weekend home battle against Liverpool on the menu.
Can he win back the fans? Maybe yes. Maybe no. But one thing's for sure: he's still here. And in time, we just may grow to love him for it.