Eight matches take place today as the group stage of the Champions League comes to a close. Groups F and H already have two teams into the knockout round, while Groups E and G will be decided on the pitch this afternoon.
All matches kick off at 2:45 p.m. ET.
GROUP E
Roma vs. Manchester City
In the biggest match of the day, Manchester City travels to Rome with hopes of keeping their European dreams alive. Both teams are tied with five points and a win for the Citizens would likely send them into the knockout rounds. City will be without the injured Sergio Aguero, so the pressure will be on Edin Dzeko to produce for the English champions. They can advance with a win or a score-draw unless…
Bayern Munich vs. CSKA Moscow
If CSKA Moscow can pull off a miraculous victory in Munich and Roma fails to beat Manchester City, the Russians advance into the knockout rounds. That means even if Manchester City wins, they would be knocked out of the tournament if Moscow can also earn three points. Unfortunately for Moscow, they face a Bayern Munich side that has locked up first place in the group and has been hard to beat all season long.
[ RELATED: Who has qualified for the last 16 of the UEFA Champions League? ]
GROUP F
Barcelona vs. Paris Saint-Germain
With both teams already into the knockout rounds, this match at Camp Nou will determine first place in Group F. PSG shocked many when they defeated Barcelona in the first match of group play, as Barca will look to avenge their loss and take over the top-spot from Zlatan and his teammates.
Ajax vs. APOEL
Sitting at the bottom of the group, Ajax and APOEL will be playing for a spot in the Europa League, as both sides cannot advance into the final 16 of Champions League play. The two sides drew 1-1 in Cyprus, but many would expect a result for Ajax at home today.
[ RELATED: Champions League standings ]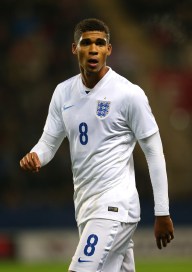 GROUP G
Chelsea vs. Sporting
Sporting Lisbon will look to take advantage of a Chelsea side coming off of their first league defeat of the season over the weekend. With Chelsea already into the final 16, Jose Mourinho has chosen to rest John Terry, Eden Hazard and Willian. Those moves benefit Sporting, who will advance with a win or even a draw depending on Schalke's result.
Maribor vs. Schalke
Schalke can advance with a win over Maribor and a Chelsea win over Sporting. However, Maribor will be keen to earn their first win in group play, which would send the Slovenian club into the Europa League. It's a massive game for Schalke, as Maribor is unbeaten in their last seven home matches.

GROUP H
FC Porto vs. Shakhtar Donetsk
Group H is already wrapped up, with Porto claiming the top spot and Shakhtar finishing in second. Porto has won four of their five group play matches so far, with their one blemish coming in a 2-2 draw against Shakhtar in September.
Athletic Bilbao vs. BATE
It's another battle for Europa League contention as Athletic currently sit one point ahead of BATE at the bottom of Group H. BATE have been dreadful in the Champions League, losing four of their five matches while scoring only twice compared to their 22 goals conceded. Luckily for them, both of those goals came in a 2-1 over Athletic earlier in the competition.