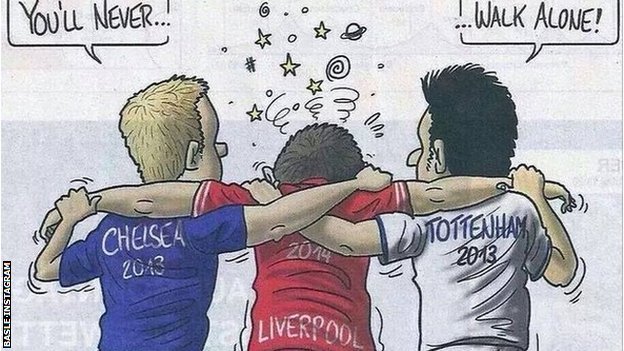 Following their 1-1 draw at Anfield on Tuesday which knocked Liverpool out of the UEFA Champions League, the social media team at Swiss club FC Basel had a bit of fun.
I'm not sure any Liverpool fans will be smirking about the above picture though…
Basel have since removed the post on their Instagram page after plenty of criticism arose from their casual taunting of Liverpool and other Premier League teams, as their unlikely dominance over England's elite continues.
As you can see in the Tweet below, only Real Madrid and Barcelona have a better points per game record against English teams in Europe than Basel. They beat Chelsea in the Champions League last season, knocked Tottenham Hotspur out of the Europa League in 2013 and have now sent Liverpool packing.