Each week at ProSoccerTalk we will hear from from U.S. national team and Stoke City defender Geoff Cameron, who is now a special correspondent for NBCSports.com. 
[ RELATED: Cameron's latest on PST ]
The proud Bostonian tells us what life is like behind-the-scenes in England's top-flight with Q&A's, first-person pieces and more. This week, he talks about his admiration for Eden Hazard, how to beat Chelsea and the festive season.
It is a big test for us on Monday, playing against Chelsea who are top of the league and have shown everyone just how good they are this season. With the likes of Cesc Fabregas, Eden Hazard and Diego Costa up top, they have a lot of good players but you can't just focus on one. You have to focus on them all.
I've said this in the past, but for me Hazard is the best player I have played against in the Premier League. Jose Mourinho has come out to this week and said Hazard could become "a club legend" and having marked him last season, I totally agree with that. You don't want him to pick up the ball with no pressure, because he will just run away with it. You have to be close and tight with him because he is so good on the ball, he's neat, quick and shifty. Those are the things you have to be aware of. As we all saw when the U.S. played Belgium at the World Cup, a guy like Hazard, if he turns with the ball and has 10 yards to run at your defense, that is the last thing you want a guy like him doing. We kept him quiet that game in Brazil, so hopefully Stoke can do the same on Monday.
[ RELATED: Watch full match replays ]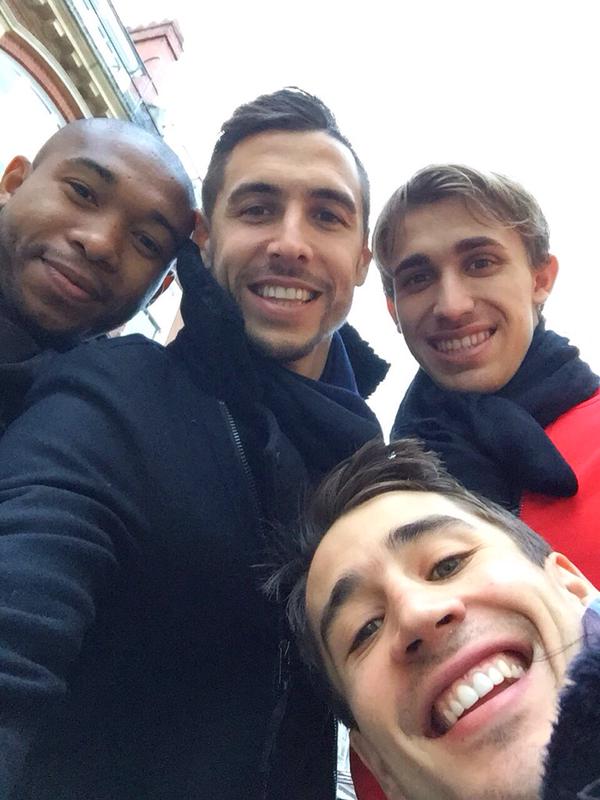 Hazard is a wonderful player, but you can't give time to Fabregas, Costa, Willian, Oscar, either. Chelsea have so many top players who are dangerous like Hazard but we want to make it uncomfortable for them because if they are not comfortable and confident, then it gives us a chance to implement our tactics in the game.
For us it is all about trying to string wins together and we are striving for consistency. We got a decent point away at Crystal Palace away last time out. On Monday we have to keep our lines tight and make it tough for Chelsea to play because we know how good they are and we want to frustrate them. That is the way we want to go about it.
In order to not let Chelsea gain confidence in the game, you have to get stuck into them early and let them know they are going to have a long, hard match. Basically, do anything to throw them off their game. The most important thing is that you need to work together as one. You have to decide whether to stand off and sit back, or push up high and be tight. If one player doesn't do that, then that's when you come unstuck and really start to struggle because their players will take advantage of it right away.
[ RELATED: Premier League, festive TV schedule ]
Chelsea haven't got many weaknesses, obviously, but one area where I think we can really hurt them is if we are compact, sit back and then spring quick counter attacks and get in-behind their full backs Branislav Ivanovic and Cesar Azpilicueta. They look to push on, so if we can exploit that area, we could get some joy on the flanks.
Our fans have been fantastic at the Britannia Stadium this year. We beat Arsenal the last two years at home, beat Chelsea last season, and they have really been our 12th man. They get rowdy and create an intimidating atmosphere and boy, they will be ready to welcome Chelsea so hopefully we can give them the perfect early Christmas present!
[ VIDEO: Premier League highlights ]
As you all know, the holiday period over here in England is insane! With Stoke, we have four games coming up in the next 10 days, it is a really tough time of the year. But you just have to take it one game at a time and the most important thing is rest and recovery plus getting the fish oils, fruit and keeping a healthy diet when everyone else is chowing down on Christmas dinner! It is tough, mentally, at this time of year to stay focused but I have friends flying over from Houston and we will still have a great time celebrating the holidays. They all understand I am focused to do as well as possible for Stoke at a crucial time of the season and they will all be at the game against Chelsea on Monday, so everyone is looking forward to that.
We had our Christmas party at Stoke last weekend after our game against Crystal Palace in London (the picture on the left is of myself, Bojan, Marc Muniesa and Wilson Palacios enjoying the time off) and I am really looking forward to the holidays over here and have been visiting some children at hospital last week with my teammates to help bring some festive cheer. I hope you and your families all have a great time and cherish the time you have together. So, a Merry Christmas and Happy New Year to everyone out there, and hopefully over the next week Stoke will get plenty of wins to make it a good one for all of our fans!
Until next time, peace… and Happy Holidays!