Important update at bottom… 
So this happened, and the US Soccer world went a little nuts: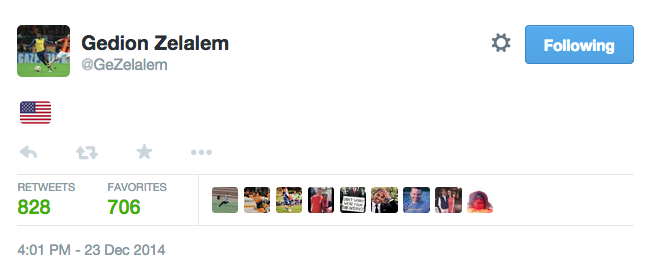 First off, are we sure this is even really Gedion Zelalem? That seems quite important.
Then (deep inhale and…): Has he been given his American citizenship as a holiday gift from President Obama? Is he committing to the United States? Is he simply going on vacation in the US for the holidays? Did he push the wrong emoticon and we're just supposed to see that dancing lady in a red dress?
Twitter doesn't know, and many users from the United States of America are hoping this means that Arsenal's 17-year-old wunderkind has given the USMNT his commitment over Germany or Ethiopia. As recently as two weeks ago, The Washington Post reported that Zelalem prefers the USMNT.
Anyone ordered a @ussoccer jersey with ZELALEM on the back for Xmas?

— Men in Blazers (@MenInBlazers) December 23, 2014
Rather than starting up a "plug and play" with Zelalem, Julian Green and others for Russia in 2018, we can choose to reflect on the fact that American soccer and Internet buzz is to the point where a simple Tweet of the American flag almost certainly requires an "acknowledgment" post from US soccer media.
We've come a long, long way together, haven't we?
All that said, Zelalem has only represented Germany at youth levels and would be considered valuable to their system despite not appearing for the nation this year. Could Jurgen Klinsmann really snare another player?
UPDATE: It's all so funny… Zelalem has emphatically taken to his Instagram account in order to declare the hubbub was for nothing (Perhaps a bit too emphatically for USMNT supporters).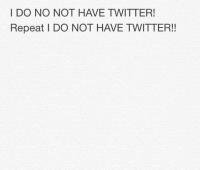 Talk about a long con.