It seems this Tuesday in December is headed for the gossip dogs' win column.
Hours after Zelalemageddon, the serial kit-leakers at Footyheadlines.com have brought us an image that may or may not be the United States international away jersey for 2015.
The V-neck blue shirt features a few different hues of blues that meet at the bottom in navy.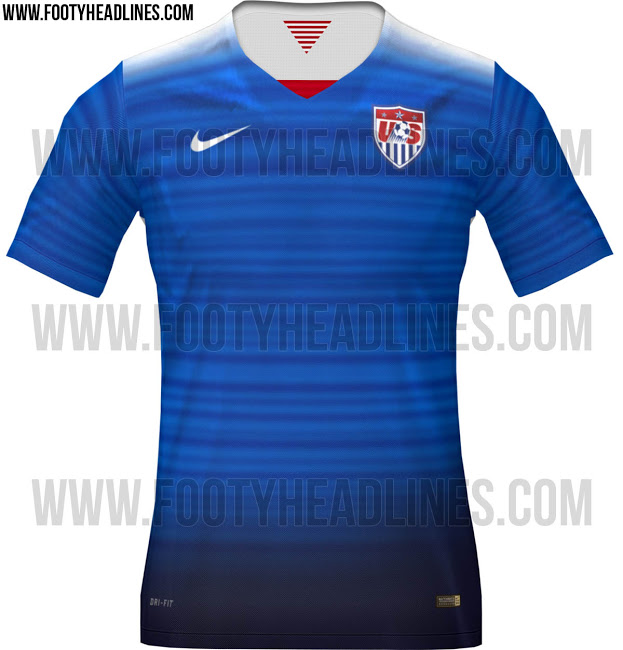 I'm nearly past the point of hating uniforms, even though I'd love for the States to go to a more uniform look (nothing wrong with the current home shirt, after all). Even though it isn't my cup of tea, I don't see any reason to be outraged with this shirt.
To be fair, the "bomb pop" shirts of last summer are holding up to the test of time (In other words, doing far better than their first impression).
So what do you think? Is it real and, if so, is it good?