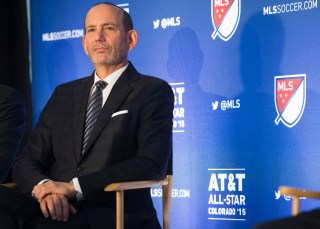 With just over two weeks to go until the start of the 2015 Major League Soccer season, the MLS Players Union (MLSPU) and the league have hit in an impasse with regards to agreeing on a new Collective Bargaining Agreement (CBA).
Time is ticking as the current CBA deal, agreed on back in 2010, ran out on Jan. 31. Last week a mediator was appointed to act on behalf of both sides, however the increasing feeling is that the players hold supreme power in the CBA talks of 2015 and are willing to strike to get what they want.
[ RELATED: Cameron on the CBA talks ]
Speaking to various stars around the league, past MLS players and the head of MLSPU, one thing is clear: change is needed. And it is needed now as MLS enters a new era with new teams, a new TV deal and plenty more star names entering the fray. MLS was contacted for this investigation into the mood of the negotiations but after initial contact, all we got was radio silence.
The two hot topics which MLS and the players union are still far apart on is some form of free agency and increasing the minimum salary levels.
Bob Foose, Executive Director of the MLSPU and the man heading up the talks on behalf of the players, believes that his players are willing to strike to achieve a new set of regulations, which they believe will allow the league to flourish for the foreseeable future.
"We are going to work on this as hard as we possibly can and to be fair, I have seen nothing from the league to suggest that isn't their intention as well," Foose explained. "The last thing we want is a work stoppage. It is not our goal and we don't think it is good for the league. That is not what we are aiming for but the players have made it abundantly clear to the league, face-to-face, and publicly, that they can't continue to play under the current system.  There has to be real change here or they are not willing to continue to play. That's the framework we all have to work within and we will all do everything we can to resolve it in the time that we have left."
[ RELATED: Garber's "2014 State of the League" address ]
Foose believes the current group of players are the most savvy he's had in terms of their knowledge of the negotiations and, most importantly, the unity among the group across the league's 20 teams is remarkable.
Toronto FC's veteran defender Steven Caldwell, who joined MLS in 2013 after spending the majority of his career playing in the Premier League in England, sets out the players' stall in his gravelly Scottish accent. Caldwell, 34, is one of 63 players (around 10 percent of the league) on a board of committee members for the MLSPU that has been in recent meetings with the league and has been influential in spreading the word of the union across locker rooms at every single club. The passion in the voice of a player who is relatively new to MLS, and is speaking about CBA negotiations for the first time in his career, is startling.
"We are fully together… Very unified. Nobody wants a work stoppage at any point in their careers but we are fully prepared for that," Caldwell said. "I have never seen a more unified group of players considering the distances we cover and the amount of people our group entails. We are very unified and committed to what we are trying to achieve. We will continue to negotiate and try to see a path to an agreement. But just now, it is quite difficult to see that. We are extremely far apart in the most important issues."
[ RELATED: Bradley believes players willing to strike ]
Many question if and why MLS players would want to strike and what kind of message that would send out to not only the sports scene in North America, but across the globe. With high profile stars like David Villa, Kaka, Steven Gerrard and Frank Lampard all entering the league in 2015, a work stoppage could impact the image of the league across the world and create a significant divide between the players and high-ranking officials in the league office.
Senior pros were influential during the 2010 negotiations and the role of Michael Bradley, Bobby Boswell and other veterans up and down the league have united the players five years later as the CBA talks this time involve more money, more teams and the stakes are undoubtedly higher. The message from the players is loud and clear: they are not afraid to strike, and it will happen if the league doesn't listen to them.
"The goal is to find a new agreement, one that works for the league and one that works for the players," Bradley told reporters in January. "Nobody is sitting here right now saying to themselves, 'We want a work stoppage.' That's not the end goal for anybody. Should we get to a point before the season where things and negotiations aren't where they should be, we are ready to strike. And we are united as a group to make real progress in terms of the way players get treated in this league."
Boswell, who is the team representative for D.C. United and has played in MLS for over 10 years, has been involved in plenty of discussions between the two parties and although he revealed civility, he's not too optimistic about deals being reached on free agency and player compensation.
"There's some progress," Boswell told SoccerWire.com. "We both are optimistic that we can get a deal done. But we have some fundamental issues. We don't agree with each other on how to get where we want to go. It's not like [negotiators] are in there yelling at each other. It's civil, but there are some issues we're not eye to eye on and we're pretty far apart on some pretty important stuff."
[ RELATED: Evans believes MLS strike is imminent ]
That issue of free agency has become a real issue in MLS in recent years as players continue to be traded freely within the league and are forced to move their families from club to club at only a phone-call's notice. If your team and the league decide you are getting traded from San Jose to Montreal, you are getting traded to Montreal. You have no say in it. The players union are fighting hard to change that, with proposals on the table to protect MLS veterans from being traded here, there and everywhere after they've had a certain number of years in the league.
Is that sort of agreement enough or is full free agency the best possible solution? Former Houston Dynamo and MLS All-Star Geoff Cameron, who now plays for Stoke City in the Premier League and the U.S. national team, believes a form of free agency needs to happen. And if the players are willing to strike for it, so be it.
"For people to say that a strike would look bad on the players, I think that's completely false. Anybody can go online and look up the salaries and look up the situations where guys can get traded three of four times during a season," Cameron said. "Is that fair for families to have to deal with that and not being taken care of properly? I believe the league now has a stable grounding, they have the stadiums and attendance figures are up. The wealth is there in the league. If MLS wants to be looked at as a major league around the world, and it's getting there, then they need to respect the players the way other leagues around the world do."
Caldwell echoes Cameron's sentiments.
"It is a right enjoyed by every other soccer player in the world," Caldwell explains. "I feel that MLS is in a position now where it has to reward good performances and it is certainly the way we need to go to build this league up to a stronger level. The league is growing all the time but the way we are going, free agency is extremely important. The system right now is unfair to players who are committed to and have built this league."
[ RELATED: Vegas out of MLS expansion – Sacramento or Minneapolis? ]
Due to MLS still being a single-entity since it was formed in 1996, the whole free agency aspect is rocky ground. Lawyers have suggested that the league's status as a single-entity could be called into question (especially with individual owners now in charge of every single club). And if an anti-trust lawsuit was filed by the players against MLS then they would have a decent case of winning. I put that option to Foose, but he reaffirmed the notion that the players aren't looking to sue MLS. They just want what they think they deserve.
"There's no question the league is a single-entity," Foose said. "Our focus is on reaching an agreement. That is what our goal is and it is what we are putting all of our time and effort into. That is what we want to see happen."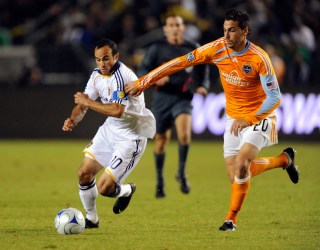 So, what about the other big issue … How vital is it to increase the minimum wage?
Compared to other major league sports in North America, MLS is lagging way behind in the minimum salary it dishes out not only to rookies, that's $36,500 per season by the way, but to squad players who occupy spots 12 to 18.
In the NBA the average salary for a player is $5 million, in MLB it is $3.8 million, while in the NHL it is $2.6 million and it's above $2 million in the NFL.
The median salary for an MLS players is around $91,000 and with so much money coming into the league through expansion fees of over $100 million per club, upwards of $90 million a year in TV deals and more teams lined up to enter between now and 2020, players at the middle and the bottom end of MLS rosters are starting to wonder when things will change for them. MLS Commissioner Don Garber, somewhat predictably, chose his State of the League address in December 2014 to say that the league is losing over $100 million per season. With the CBA negotiations on the horizon, MLS had set out its stall that profits and progress weren't as healthy as they had previously championed.
[ RELATED: Latest MLS standings ]
Yet with a huge number of Designated Players arriving since 2007 and plenty of those guys earning upwards of $5 million per year as we speak, the inequality of the salary structure in MLS is fast becoming a humongous issue with the MLSPU. So much so, that it's something they are willing to strike for in 2015. DPs like Bradley, Kaka and Clint Dempsey are putting their livelihoods on the line to try and ensure that the guys they train and play alongside every day don't continue to earn less than $40,000 a year, while they earn upwards of $6 million.
"In some ways it is a good message," Foose says of the increased number of DPs in MLS. "We are happy that they [MLS] are investing and committed to further investing in the league. The concern is that it doesn't strike the right balance in how you make MLS better going forward. It generates attention and that is good. We have no beef with that. We certainly have no beef with the signings of the Designated Players. Our DPs are great additions to the league, we are happy to have them and they are supporters of the union. We have no beef at all with the Designated Player rule or the DPs. We are all together. But it can't just be all you do, it has to be more than that."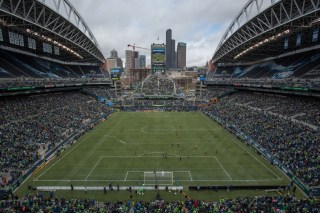 But what would increasing the minimum salaries actually do for the league? Foose believes it would help MLS compete better with Liga MX clubs in the CONCACAF Champions League and help MLS get to where it wants to be, one of the world's top league's by 2022.
"It bears itself out in very tangible ways when you look at things like the CCL and we are all very committed to competing successfully with the Mexican teams in that competition," Foose said. "You really need to look no further to the depth and commitment of those teams and their salary structure to find out why we haven't been successful. Across the Mexican league you see real depth in those rosters. So when you get into a competition like that, where you are not able to play your regular starting lineup in every game in the competition, due to the balance in the Mexican league you see a different level of player in those slots 12-18 than you can possibly expect in our league. That isn't something which can be solved overnight, we acknowledge that, but it is something which needs to be addressed quickly or we are not going to be able to make the strides forward we want to make."
[ RELATED: MLS statistics ]
Caldwell agreed that in order for MLS to develop and move to the next level, the minimum salary needs to increase.
"It is extremely important. It is very difficult just now with these young guys coming into the league with the minimum salary as it is," Caldwell said. "For them to live like professionals, to be in a job where you have to be so dedicated in everything you do. In every form: where you live, what you eat, et cetera. It is very important that we raise that."
Cameron arrived into MLS as a rookie in Houston after being drafted in 2008 from the University of Rhode Island. Thinking back to what it was like to be a young guy in MLS before the last CBA deal in 2010, Cameron is adamant that change is needed for the league to grow.
"I remember it was preseason and we were all planning on striking. The vote was something ridiculous like 385-2 in favor, or something like that. The players were really unified and that's something they really have going on this time, and even more so this time around because the league is now more popular and more money is involved," Cameron said. "But I vividly remember the warning that we all had as players. We were told to save money and to prepare for a strike. Throughout the whole preseason we were planning on striking and preparing ourselves for the possibility of a lockout or a strike. Fortunately they agreed to a deal a few days before the season started. It could come down to the wire this time but I think the players are fighting for even more than we did in 2010. It's time that the core players who built this league need to be taken care of properly. My first year, I had a senior roster spot but I was making $30,000 a year and I was the lucky one. The guys who are on developmental deals were making $12,500 a year which was less than minimum wage"
[ RELATED: MLS schedules ]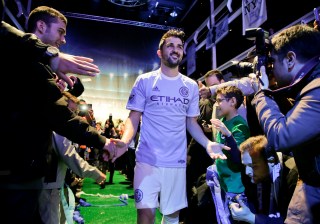 Foose believes that MLS is doomed if the league only continues to spend its money on attracting DP players and does not address the inequality across the roster as the league continues to grow.
"This inequality has become very, very stark in the last few years with the commitment to the top of the roster we have seen," Foose said, sternly. "At a time when we have needed to close that gap, we have been accentuating that gap. You could attribute it to growth. Those signings at the top of the roster is growth, but it can't be the only strategy. If it is, it is doomed not to succeed when it comes to improving the quality of the league."
But what is it like to be a young player who is worrying day in, day out about how they can get the bills paid in some of the most expensive cities in the country? Cameron explains.
"You have to bunk up with each other, players share a place. Being a rookie back then, it was tough. It was not easy," Cameron said. "You were living from paycheck to paycheck, you weren't able to save because you were just trying to get to the next month. After coming out of college, you are not hitting the big bucks. During my rookie year, a lot of the older guys knew how much the rookies were making and that is why they always passed off player appearances for us. It would always be the rookies doing it because there would be a small fee involved but that made a huge difference to the rookies. The older guys, they knew we needed the extra cash."
The unity and togetherness between MLS players shone through throughout my talks on and off the record with plenty of them, from Portland to Toronto, D.C. to L.A. Caldwell revealed that the group connect on multiple conference calls and are involved in every decision the players union make, but it was the face-to-face meetings in Las Vegas last December that really provided an opportunity for the players to sit down and make sure every team was being represented properly and fairly. Simply put, across the board MLS players are 'all in' as their pursuit of a new and improve CBA agreement continues to the bitter end.
[ RELATED: Gerrard signs for LA Galaxy ]
In 2010 an agreement was reached between the league and the players union just a few days before the start of the season. Can we expect the negotiations to go down to the wire once again? Now that a mediator has been appointed, just like in 2010, the hope is that both parties are willing to work together to figure this out. But the fact of the matter is, the mediator can be dismissed at any time if neither party is happy with the progress, or lack thereof.
Between now and the opening day of the MLS season on March 6, plenty needs to be done. Technically the players could carry on playing without a CBA deal agreed throughout the 2015 season, but that's not an option for them. They will strike if they don't agree on a deal and that would be bad news for everyone. Even though MLS owners don't look like initiating a lockout, the players will walk away as one word dominates their mindset. Unity.
"We want to come to a solution but are far apart at this moment," Caldwell said. "We want to negotiate and hopefully we can do that, but we are very unified and very together in this."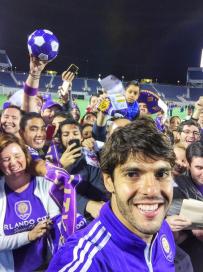 New York City FC's Jeb Brovsky echoed that sentiment in Manchester last week during his team's first-ever preseason before they enter MLS.
"I would echo my colleagues in that the players are united and that is something very dear to a lot of guys in Major League Soccer," Brovsky said. "We are going to stay united and we have strength in numbers."
[ RELATED: Lampard on deal with MLS, NYCFC ]
Brad Evans, the MLSPU rep for the Seattle Sounders, believes the current crop of players deserve to be rewarded for their hard work in the last five years which has seen the league grow beyond many people's wildest dreams.
"We feel we deserve it now," Evans told reporters recently. "We feel we've put in another five years of growing this league and especially those that have played in the league for 10 years. We think we should be able to choose where we go. We don't want astronomical prices. We understand the economics of it. We've had a phenomenal economics team look at where the league stands, where we stand as players, and we want what is fair for everybody."
Agreeing on what is fair for everyone is the hard part. MLS is unlikely to commit to any arrangements with regards to free agency as they won an anti-trust lawsuit in 2000 when the structure of the league was called into question during plenty of financial mismanagement which saw the downsizing of MLS and more prudent growth models mushroom from it. Even though Garber and MLS claim the league is still losing money, the legal implications of allowing a form of free agency could hit the league hard as several anti-trust lawsuits could be filled against MLS. What the players want, well, MLS is simply not willing to give it up.
"We will meet every week from here on out," said a determined Foose. "That would be the expectation. It is not that we aren't trying, on both sides, but we are very, very far apart in two key issues. That's free agency and player compensation."
As for the deadline, the pressure continues to build on both sides of the ball to ensure a damaging work stoppage doesn't become a reality. Crucial meetings between the players union and MLS will take place on Feb. 21-23, as talks will go down to the wire.
"We have not articulated any type of specific deadline but clearly we all have an eye towards the end of preseason and the beginning of the season," Foose said. "That is the crucial juncture. We certainly feel pressure, and I think the league would agree that we all feel pressure. Over the next few weeks the aim is to make progress and to get ourselves to a point where we can make an agreement."
If that agreement doesn't arrive, the players will have made the ultimate sacrifice to prove their point: change is needed, and it has to happen now.
MLS was contacted by ProSoccerTalk to comment on this article but after initial discussions, a league spokesperson was not made available.