Irish international and Puskas Award finalist Stephanie Roche is bringing her act Stateside.
The 25-year-old striker has found a job playing for Randy Waldrum and the Houston Dash, and her game is bigger than the wonder goal that earned her a trip to Zurich for the Ballon D'Or ceremony (Her goal finished second to James Rodriguez for the Puskas).
Roche has four goals in 28 appearances for the Republic of Ireland national team, and is leaving ASPTT Albi in the Division 1 Féminine, France's top flight, due to problems with the language barrier.
[ MORE: Tim Howard still plans to retire at Everton ]
Which brings her to Houston, where she can latch onto through balls and crosses from new teammates Carli Lloyd, Morgan Brian and Meghan Klingenberg.
Waldrum says she could be the best Irish goal scorer since all-time leader Olivia O'Toole. Roche is ready for the challenge of being an Irish trendsetter in Texas, according to Independent.ie: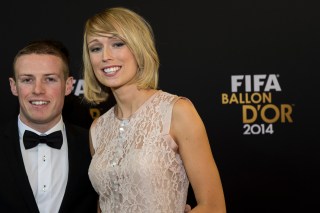 "No Irish woman has ever gone over to play in the NWSL so it is going to be a big challenge for me," Roche said.
"I am under no illusions it is going to be easy. I am going to have to work hard and get my place in the team so I am really looking forward to getting over and meeting my team-mates and getting to know them better.
Here's the goal, in case you forgot: