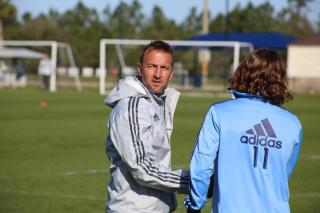 MANCHESTER — Watching on eagerly from the sidelines during a training game to end the morning session on a cold, gray day in England, New York City FC's head coach Jason Kreis looks refreshed and raring to go.
[ RELATED: MLS schedule ]
After joining NYCFC as their first-ever head coach back in December 2013, Kreis is preparing his meticulously assembled squad for their opening game as an Major League Soccer franchise on Mar. 8 at fellow expansion side Orlando City.
[ RELATED: NYCFC – Inside look at the beginning of the Big Apple's MLS team ]
On NYCFC's preseason trip to Manchester, England to spend 10 days at the incredible City Football Academy which acts as the world headquarters for the City Football Group (CFG) who own NYCFC, Manchester City, Melbourne City and Yokohama Marinos, I sat down with Kreis to preview the 2015 MLS season, talk about the incredible project he and Sporting Director Claudio Reyna have built from scratch, plus much more.
Here's what the former Real Salt Lake coach had to say as NYCFC prepares to enter the fray…
Okay, so you've spent plenty of time planning out this preseason, what has the process been like to build this team?
Gosh. So many things. From an initial point of view, it was nice to get away from the trials, tribulations and pressures of day in and day out training sessions and preparing for the weekend to try and get a result every week.
That was a factor as to why I wanted to take the opportunity, because I could do a little bit of looking back and look at where I was. I went right from playing to coaching, so I never had the time, not a week or a month away from it. So, it was a nice to get that… but I certainly didn't need a year of it and I didn't get a year of it.
[ WATCH: David Villa scores NYCFC's first-ever goal ]
As soon as I got over here I did plenty of work right away to observe and learn, get involved with all the different teams here, different groups and different methodology. Right away I was already scouting players. Scouting live, scouting video with David Lee, Claudio, Miles Joseph, to start to put the pieces together on a weekly basis. We had discussions about players we like, options for Designated Players and all these things. It has been an incredible year, that's for sure. With a little bit of rest and an ability to take some reflection. But we have worked incredibly hard to find players to make up a squad that we are now quite happy with.
How has it been shadowing Manuel Pellegrini, Man City's coaches and watching their games?
It has been terrific. Everyone here has been so accommodating and so welcoming to me. It was special for me on a personal and professional level. It was also special for my family to experience what it is like to live in a different country and what it is like to live in a soccer mad country. That was really quite unique for us.
[ RELATED: Villa not worried about Lampard's late arrival ]
From a learning point of view it was very good to see some other ways to do it and other thoughts around it. But it wasn't as if it was completely different to what we had been doing in the States for a long time. In some ways it was good to see that, to see that we are not doing something completely different. It makes you feel, as a coach and someone that hasn't had a whole lot of experience to step away and see other things, it is reaffirming that you are doing the right things.
The tactics and beliefs you championed at Real Salt Lake, are they going to be prevalent here?
I think it is important to consider that I was hired by this club for a reason. A big portion of that reason was what had done at Real Salt Lake and how we had tried to play. It is their ideal that they are going to hire coaches to coach their top teams that see the game the same way they do and want to play the same way they do. I don't think I would surprise anybody to say 'yeah, we are going to play a very similar style to the one we played at RSL in the past seven years.'
Diamond formation in midfield?
That's too early to say. Formations for me are just that. It is a way to start and a way to talks about your shape defensive. But some of the methodology and the philosophies about how you want to play can be played in any formation.
The brand, the linkup between the clubs, what does it all mean?
I think it's early days. It really is. This brand. This global club concept, it has only been in place now for a little over a year. Basically when they bought the Melbourne team, that made it more global and now the relationship with the Japanese team shortly after that. I think we are still learning exactly how that is going to play out. I think that there is certainly a very clear for where they want that to get to and I think we are moving towards that. It is incredibly important to be a part of something like that.
You've had a few weeks with the team now, how is the ideology developing and how long do you expect it to take until they are 100 percent a Kreis team?
All I can really say is three things: I could not be happier with the character of the players we have. I could not be happier with how they seem to be coming together from a chemistry point of view. From a team building perspective they seem to be really getting along well and mixing in well with each other. And the third thing is that they work extremely hard in the training sessions. I don't think there's any other way. If we want to play the way we want to play we need guys who are willing to work extremely hard. We certainly have that, no doubt.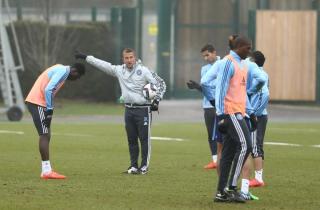 Frank Lampard, David Villa, Mix Diskerud… apart from their ability on the pitch, what else will those guys bring to the table to help mold this team?
In particular from Frank and David, these are two guys who have had so many incredible international experiences and been a part of so many successful teams that there has been a leadership element. There's a leadership element in terms of what happens on the field, the communication and leading of the others players and instructing them on where they are meant to be.
But there's also a leadership element about how you need to behave as a professional. What you need to do to take care of your body to extend your career as long as they have. They are both are very keen on that idea, with David for sure, he is showing it, day in, day out, that he is willing to lead by example.
What has the dialogue been with Lampard over the past six months or so since he signed? Constant contact?
He's been in constant communication with myself and Claudio about how things are going here. We have obviously been so pleased to see how successful he has been as a part of such a big team. Going into it, none of us had any expectations for what that would look like. I was over here and I knew what kind of team this is and what kind of depth we had here. Part of me was saying, 'I hope that he gets to play a part! I hope that we haven't just sent him over there to train.' Then he comes on and starts scoring and is doing well, the team is doing well. So I look at it as a really successful story.
I think it is easy to look at the negative part of it, which for a guy in my position you could certainly take that stance. But I look from more of a positive perspective and say we are going to be adding a player this summer who is going to be fit and sharp and has played at the highest level. I'm part of this club. It is not just New York City. I'm part of the City Football Group (CFG), so if Frank can play a part in a successful story and help to win a Premier League title or any kind of trophy here, then that is a good thing for all of us.
Watching him play for City, where do you see him fitting in for NYCFC? Maybe in a deeper role similar to what Steven Gerrard has been doing for Liverpool of late?
Not quite sure of that yet… and if I was, I wouldn't say!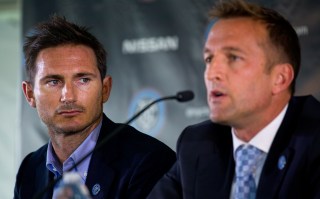 Going back to the brand, is there a lot of pressure to become a winning team right away? In NYC you will be at the center of the biggest sports market in the world.
I look at this in a couple of different ways. Firstly, I was in a job that was very comfortable and I was a big part of building that club from the ground up. And I loved it there. The club will hold a special place in my heart forever and it was a great place to live and it was an inexpensive place to live. So economically it made sense for me to stay. I wasn't going to leave for any job. I was only going to leave for this kind of opportunity and this is what I wanted. I wanted a big job, I wanted to coach a big team. I wanted to have the opportunity to coach guys like Frank Lampard and David Villa. I wanted to test myself at the next level. So, I've accepted this challenge with open eyes.
I used to say this a lot, and I will continue to say this: 'I didn't sign up for easy.'
I am ready. The pressures of winning are no different for me whether I coach Real Salt Lake, a high school team in Connecticut or New York City FC. I put the pressure on myself. I don't need anybody to add it in. Nobody can put more pressure on me than myself.
How important is it to get off to a winning start in the first year to ingrain yourself in the sports culture of NYC?
I know from being in our league that it is always important to start well. You can really put yourselves in a great place if you can get out with a couple of wins and put them in your pocket. But I know at the same time that it isn't going to be so easy for a team that is brand new. It may not come that quickly and we shouldn't expect that this is going to be a team that's playing at the top of its form at Week 1,2,3,4. We need to have a longer view of that, than perhaps I would have had in the past.
In the past I would have gone into coaching RSL for the fifth or sixth year and you expect to win the majority of your early games. But here I am only hopeful to have a longer view of it and to hopefully have the ability to have a little more patience than I typically am. To see the positives and continue to coach the team and teach the team what we are after.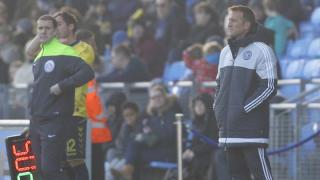 When Sheikh Mansour took over Man City, the manager and players were given time to build things up gradually. Is it encouraging that you will get the chance to build something sustainable and be given time?
I believe that if we do the right things and show that we have a plan, as we have already really started from a year ago, showing that we have a very set plan and that we are moving things forward in a positive direction. I believe the people here who are in the decision making positions are very soccer savvy. They understand that this is probably not going to happen overnight. I believe that we are going to be afforded the opportunity to get it right over a period of time. But the one thing I need to show is that we are moving in the right direction.
Could you sum up NYC in a few words or a phrase, something which encapsulates what has been achieved so far?
Well. Nothing has been achieved so far. All we have achieved so far is that we seems to have put a great group of men together who work extremely hard and are pretty talented soccer players. We have to bring that group together and keep improving day-by-day and week-by-week. I think to try and encapsulate what New York City Football Club is right now, I would tell you that I think it's way too early.