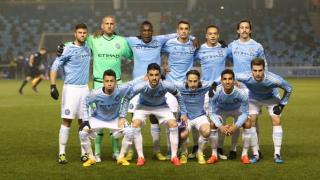 MANCHESTER — As you walk into the recently completed $300 million City Football Academy, nestled in the shadows of Manchester City's Etihad Stadium, the commitment from the City Football Group to their four teams is clear.
The badges of Man City, New York City FC, Melbourne City and Yokohama Marinos are everywhere. The global HQ for City Football Group (CFG) is humming with activity. Three offices have huge murals of NYC on the wall, with the Manhattan skyline in one, plus subway maps and other symbols of the Big Apple prevalent in others. Three offices depict Melbourne head to toe, and so on.
[ RELATED: In-depth Q&A with NYCFC head coach Jason Kreis ]
Farther in the 120 acre site are the practice fields where Jason Kreis and his NYCFC team are undergoing their first session of the day as their preseason trip to Manchester continues. It's clear from the very beginning that although the global "City" brand is new, the four club's separated by vast distances are all in this together and owner Sheikh Mansour is committed to developing something extraordinary as the identity of this global brand spreads across four continents, and continues to gain cohesiveness.
"We are building a structure for the future, not just a team of All-Stars." That's the phrase painted boldly on the wall as you enter the City Football Academy (CFA), with the mandate from Mansour clear.
City Football Academy – Facts & figures
| | |
| --- | --- |
| – Total cost = $300 million | – 6 swimming pools |
| – 16.5 soccer pitches | – On-site hotel for players |
| – 12.5 pitches dedicated to youth teams | – 40,000 kilometers of artificial pitch fibers in each of 5.5 pitches |
| – 7,000 capacity stadium for youth, reserve, women's team | – 450 players + training each week, from U-6 upwards |
| – 190 meter bridge spanning from CFA to Etihad Stadium | – 3 gymnasiums |
Sitting down with Kreis after training, his swishy silver NYCFC training top matches the furniture. Everything at the CFA seems to slot together seamlessly as the monstrous soccer facility, and various other projects Mansour has been involved in, has totally rejuvenated the east side of Manchester. I asked Kreis about the global brand and what it means. Typically to the point, but extremely careful and concise with his word economy, Kreis mapped out where the brand is at.
"I think it's early days. It really is. This brand. This global club concept, it has only been in place now for a little over a year," Kreis explains with his finger to his lip. "Basically when they bought the Melbourne team, that made it more global and now the relationship with the Japanese team shortly after that. I think we are still learning exactly how that is going to play out. I think that there is certainly a very clear for where they want that to get to and I think we are moving towards that. It is incredibly important to be a part of something like that."
[ RELATED: Do MLS players hold the power in CBA talks? ]
Watching NYCFC's training session, it's clear to see Kreis and his players are working tirelessly to be ready for their MLS debut on March 8 against Orlando City.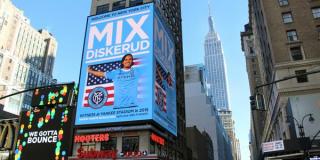 Since being named as NYCFC's first-ever coach in December 2013, following a hugely successful stint as Real Salt Lake's head coach  (a role he went straight into after playing for FC Dallas and RSL) Kreis detailed the journey he and the club have been on to get to this point, two weeks before their first-ever MLS game.
"Gosh. So many things," Kreis smiled. "From an initial point of view, it was nice to get away from the trials, tribulations and pressures of day in and day our training sessions and preparing for the weekend to try and get a result every week. That was a factor as to why I wanted to take the opportunity, because I could do a little bit of looking back and look at where I was. I went right from playing to coaching, so I never had the time, not a week or a month away from it. So, it was a nice to get that… but I certainly didn't need a year of it and I didn't get a year of it."
After an initial break, the hard work began as Kreis spent several  months living abroad in England and Spain to aid his development as a coach as well as becoming a valued member of Manuel Pellegrini's backroom staff at Manchester City. Kreis called that experience "wonderful on a personal and professional level" as he and his family have embraced living in a "soccer mad country" and all that it entails.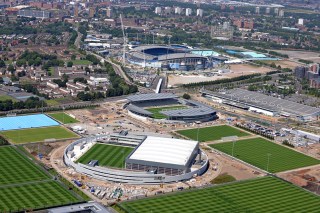 "As soon as I got over here I did plenty of work right away to observe and learn, get involved with all the different teams here, different groups and different methodology," Kreis said. "Right away I was already scouting player.  Scouting live, scouting video with David Lee, Claudio, Mills Joseph, to start to put the pieces together on a weekly basis. We had discussions about players we like, options for Designated Players and all these things. It has been an incredible year, that's for sure. With a little bit of rest and an ability to take some reflection. But we have worked incredibly hard to find players to make up a squad that we are now quite happy with."
PREPARING TO ENTER THE FRAY
The hunger and drive of NYCFC's players was evident in the practice sessions I witnessed and the cohesiveness is building between a group of players who have only been together, officially, for five to six weeks. Whether it was tiredness, the language barrier or a slight timid nature, a cool down session in the vast indoor dome at the CFA was pretty quiet as you could tell the group was still emerging and finding it's identity.
[ VIDEO: Lampard extends Man City stay ]
Already characters are starting to emerge from within the group as spending time around the team you hear whispers that "this guy is hilarious" or "he's a real leader" and "he's impressed in preseason." You also hear a lot of talk around England about New York City FC.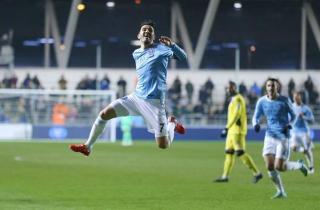 Recently on a train ride back to London from Man City's 2-0 defeat to Arsenal, I sat next to a family of City fans and we got chatting. Turns out they were pretty proud of NYCFC and one guy whipped out a baseball cap of CFG's newest team and put it on. Even if fans in the Big Apple have yet to see their side play on home soil due to their roaming preseason schedule away from the bitter cold of the north east, fans in Manchester flocked to see NYCFC's first-ever game against St. Mirren on Feb. 10 at the CFA. Over 2,000 fans attended the match on a Tuesday night and there was a real buzz around Manchester about David Villa and Co. being in town. Walking around the streets of Manchester billboards promoting NYCFC's preseason games in the city were highly visible, plus in Man City's club shop at the Etihad Stadium an entire section was devoted to their sister club.
That positive is prevalent with the local media too. At City's recent 4-1 win at Stoke City I overheard the local media delighted with having NYCFC in town and waxing lyrical about the quality of play and the amount of people who turned up to watch their preseason games. A taxi driving Man City fan spoke to me in great depth about the positive impact it will have for City's brand abroad and fans of the Citizens who I chatted with briefly were mostly on board with Mansour's newest venture.
Having an iconic American player like Claudio Reyna as the club's Sporting Director certainly helps too, as Reyna captained Man City in the Premier League and is remembered fondly by City fans.
All of this adds up to the feel-good factor around the team in Manchester, even if that's not so much the case in the U.S. yet due to NYCFC still being an unknown quantity. Talking to Kreis about the Lampard situation and trying not to drag up old ground about his delayed arrival in Manhattan, it is clear the legendary English midfielder has been in constant contact with Kreis and Reyna since last summer when he was unveiled, plus Lampard (along with Manuel Pellegrini and others) have all been standing around watching NYCFC train during their trip to Manchester.
"He's been in constant communication with myself and Claudio about how things are going here," Kreis confirmed. "We have obviously been so pleased to see how successful he has been as a part of such a big team. Going into it, none of us had any expectations for what that would look like. I was over here and I knew what kind of team this is and what kind of depth we had here.
"Part of me was saying, 'I hope that he gets to play a part! I hope that we haven't just sent him over there to train,'" Kreis continued. "Then he comes on and starts scoring and is doing well, the team is doing well. So I look at it as a really successful story. I think it is easy to look at the negative part of it, which for a guy in my position you could certainly take that stance. But I  look from more of a positive perspective and say we are going to be adding a player this summer who is going to be fit and sharp and has played at the highest level. I'm part of this club. It is not just New York City. I'm part of the City Football Group (CFG), so if Frank can play a part in a successful story and help to win a Premier League title or any kind of trophy here, then that is a good thing for all of us."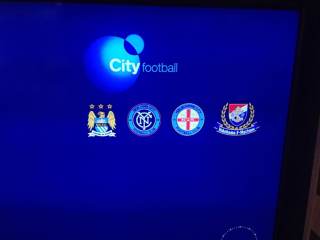 Asking Kreis about how Lampard may fit into his side, perhaps playing in a deeper role in the diamond rather than dictating the tempo of the attack, Kreis was extremely protective over his plans for the players currently helping Man City towards a PL and Champions League trophy push.
"Not quite sure of that yet… and if I was, I wouldn't say," said Kreis, with a devilish looking on his face and a cheeky smile.
His confidence and thoroughness shines through during our chat and observing him on the training ground, the sharp blasts of his whistle reinforces that New York are in a hurry and are building fervently to become a contender in MLS.
NYCFC's Ned Grabavoy, one of Kreis' former players who he picked up in the expansion draft from Real Salt Lake, feels that sense of urgency and believes everyone is re-energized by the hunger to finally get the season going in just two weeks time.
"It was an opportunity that I wanted and I know what Jason Kreis and his staff is all about. I feel like it is a real way to have success, so I find myself in a new situation," Grabavoy said of his decision to join NYCFC. "There's a sense of urgency this early on in preseason, whereas in Salt Lake we had a group of guys together forever so we could kind of trot out in preseason and wouldn't have to focus on some of the stuff as much because we were so familiar as a group. You add all that into the coaching staff not having any competition for more than a year, they also seem to have that urgency a little bit. To be re-energized and there seems to be a little bit of hunger among each individual and collectively as a group as well. It's nice actually."
STYLE OF PLAY: RSL 2.0?
One of the initial questions from fans of NYCFC and those in MLS is: how will they play? And, with plenty of players joining Kreis from Utah, is this going to be Real Salt Lake 2.0?
Those questions are to be expected as Kreis has only ever coached one team, very successfully, might one add. Plus Grabavoy, Chris Wingert, Mehdi Ballouchy, Josh Saunders, Sebastian Velazquez and Kwame Watson-Siriboe all played for Kreis at RSL for varying lengths of time during his seven years in charge. When asking the Nebraska native about what kind of style we can expect to see NYCFC play, he revealed that those expecting a similar possession-based style he fostered magnificently in Utah are on point.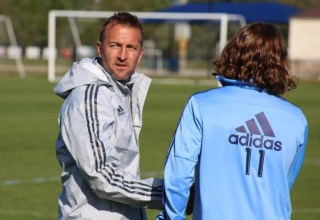 "I think it is important to consider that I was hired by this club for a reason. A big portion of that reason was what had done at Real Salt Lake and how we had tried to play," Kreis said. "It is their ideal that they are going to hire coaches to coach their top teams that see the game the same way they do and want to play the same way they do. I don't think I would surprise anybody to say 'yeah, we are going to play a very similar style to the one we played at RSL in the past seven years.'"
Does that mean deploying a diamond formation in midfield?
"That's early to say," Kreis revealed. "Formations for me are just that. It is a way to start and a way to talks about your shape defensive. But some of the methodology and the philosophies about how you want to play can be played in any formation."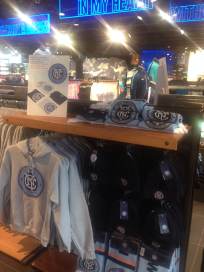 Those philosophies and methodologies Kreis has been true to throughout his coaching career haven't been perturbed by his time spent in Manchester with Pellegrini and Co. If anything, it has helped an American coach without much outside experience of different culture's understand that he and others in the States have been doing the correct things for quite some time.
"From a learning point of view it was very good to see some other ways to do it and other thoughts around it," Kreis said of his time spent shadowing Man City. "But it wasn't as if it was completely different to what we had been doing in the States for a long time. In some ways it was good to see that, to see that we are not doing something completely different. It makes you feel, as a coach and someone that hasn't had a whole lot of experience to step away and see other things, it is reaffirming that you are doing the right things."
As for NYCFC's players, many were drawn to the club to play for Kreis after witnessing and playing against the attractive style of soccer he has churned out for many years at RSL. Former FC Dallas captain Andrew Jacobson is one of those guys.
"It's been awesome," Jacobson said of his first month or so playing for Kreis. "I really have admired how his teams have always played so personally I really wanted to play for him. It has been all I could hope for. He wants to play attractive football and he also stresses teamwork. Everyone is going to work hard, you can see it with how he has built the team. Not only do we have a great players, everyone is an honest, hardworking player. When you look around, there are guys you know will work for you and they know you will work for them."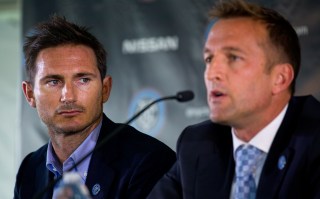 Jeb Brovsky, who joined from the Montreal Impact after being picked up in a trade back in June, 2014 as the club's second player, believes Kreis' style of play is something the players love to play in.
"I think having a diamond in the midfield with four very creative and technical players. We are going to want the ball all the time and we want to be a team that attacks quickly but also keeps the ball from the back, going forward," Brovsky explained. "Every guy on the pitch needs to be ready to have the ball at their feet at any given moment. I know Jason really respects the ball, he loves the ball and loves the beautiful game. As a player that is what you want."
One player who knows Kreis' style better than perhaps anyone at NYCFC is midfielder Grabavoy. After spending five seasons playing for Kreis at RSL, Grabavoy will be a key component in helping to get the message of his manager across to a meticulously assembled squad who are new to the style.
"Is it important," Grabavoy said of his role to spread Kreis' mantra, which he is so familiar with. "Everyone is coming from a different team, different coaching staffs and philosophies. The thing that Jason does very well is that he more or less lays out exactly what  your job is and what your role is, what he needs from each player, how your role can change in a different position you may play. I think it's easier for players to understand what's being asked of them and where they might be on the field."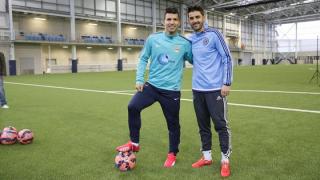 That identity of the team is being built and is developing as they embark on their third and final preseason camp in the Carolina Challenge Cup this week. An initial camp in Florida was about fitness and finding their feet, the camp in Manchester saw the first two games played and more tactical ideas being implemented in sessions and now plans laid out over the last 18 months since NYCFC became a club are coming to a head. The next few weeks will be critical in their progression as a team in year one. Kreis knows it.
"All I can really say is three thing: I could not be happier with the character of the players we have. I could not be happier with how they seem to be coming together from a chemistry point of view. From a team building perspective they seem to be really getting along well and mixing in well with each other," Kreis said, diligently. "And the third thing is that they work extremely hard in the training sessions. I don't think there's any other way. If we want to play the way we want to play we need guys who are willing to work extremely hard. We certainly have that, no doubt."
EVERYONE UNITED FOR A CITY
With a squad of 25 players put together, many have landed at NYCFC for different reasons. From Designated Players Frank Lampard and David Villa to youngsters Tommy McNamara and Patrick Mullins to RSL veterans Grabavoy and Chris Wingert, everyone is ready to represent NYC and can't wait for the home opener against the New England Revolution on March 15 at their new home in Yankee Stadium.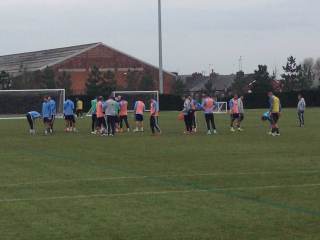 "It is something that is completely different. The makeup and timing of the new club and there's not just one or two new guys, everyone on the team is completely new and in a new place with a new club for the first time," Grabavoy said. "I think that we have fed off each other a bit with that. It's easy to understand what guys are going through and bond over that. It is very exciting. Everyone realizes the great opportunity and the possibilities of what we can do to build this from scratch, so to speak. That's a major reason why a lot of guys are here, because they are excited with the possibility of what it could be."
For Jacobson, who grew up in California but frequently visited family in the five boroughs as a kid, playing for the City of New York is a dream come true.
"The way they've [CFG] gone about it, to put the team right in the heart of the city, it really is entrenched in the heart of the city," Jacobson said. "A lot of my family in the past are from New York, personally I have  been to New York a lot. I grew up in California but my father's side, all of them are from Brooklyn and Long Island. It's the best city on earth, it's great. The way they are going about it, we are the City of New York. Not just a team that's near it… Like another team in New York."
Cue laughter from Jacobson after that piece of friendly banter having a dig at the New York Red Bulls who are based in Harrison, New Jersey. NYCFC will be muscling in on the Red Bulls' fanbase but being based in Uptown Manhattan and playing at Yankee Stadium means New York City's USP will see them attract plenty of supporters as they hope to create an identity quickly. With billboards in Times Square and the countdown to the season being portrayed with citizens of NYC holding up NYCFC jerseys with the number 25, 23, etc. at famous landmarks across the city, they are trying to drive the excitement levels up.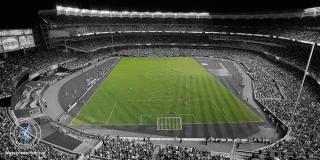 Despite having sold over 11,000 season tickets, nobody knows exactly what will happen when the team plays for the first time in NYC. What will the fans be like? Will they turn up? So many questions are still unanswered about this franchise, and perhaps that's the most interesting thing about them. The uncertainty is keeping everyone on edge.
Being at the center of the soccer scene in the Big Apple will also bring plenty of pressure and expectation to the table. That's something Kreis are accepting, but it's not something they find daunting. Not at all.
"I look at this in a couple of different ways," Kreis said with steely determination in his eyes. "Firstly, I was in a job that was very comfortable and I was a big part of building that club [Real Salt Lake] from the ground up. And I loved it there. The club will hold a special place in my heart forever and it was a great place to live and it was an inexpensive place to live. So economically it made sense for me to stay. I wasn't going to leave for any job. I was only going to leave for this kind of opportunity and this is what I wanted. I wanted a big job, I wanted to coach a big team. I wanted to have the opportunity to coach guys like Frank Lampard and David Villa. I wanted to test myself at the next level. So, I've accepted this challenge with open eyes."
Kreis revealed that it is not in his nature to take the easy option and that he puts tremendous pressure on himself to succeed.
"I used to say this a lot, and I will continue to say this: 'I didn't sign up for easy'" Kreis said, defiantly. "I am ready. The pressures of winning are no different for me whether I coach Real Salt Lake, a high school team in Connecticut or New York City. I put the pressure on myself. I don't need anybody to add it in. Nobody can put more pressure on me than myself."
Building up a franchise from scratch is no mean feat, and the expectations of an expansion franchise are pretty low from most in the league. But this is no normal expansion franchise. New teams in MLS could not attract players of Lampard and Villa's quality in the past. From the get-go not many people are treating NYCFC as an expansion team, so the players and Kreis will have to adjust to the rigors of MLS extremely quickly as knee-jerk reactions are made about the club.
26-year-old right back Brovsky is no stranger to an expansion franchise. The former Notre Dame standout has played in the opening seasons in MLS for the Vancouver Whitecaps and the Montreal Impact before landing at NYCFC. He believes this side is better equipped than any he's been on to make a splash in year one.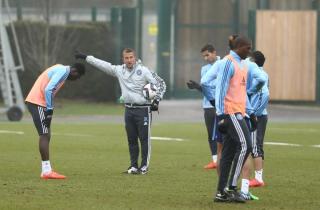 "It's always funny as an expansion side because you know the league isn't expecting maybe as much, from a success point of view, but I can firmly say with this club that we are expecting success right from the beginning," Brovskky said. "We don't see ourselves as an expansion club. We see ourselves as a club that, we [as players] already feel like we've played together for years. You can see it in training and in our first match, guys were comfortable with each other. In expansion seasons, you always have to feel the league out. There are ups and downs but I think we have enough experienced guys that have been in MLS for a long time that they know how to weather those ups and downs. That world class talent sprinkled in, it is the recipe, possible, for the perfect storm."
As for those who believe that NYCFC are reminiscent to a younger, undervalued brother of Man City, with the Lampard situation and other incidents' drawing those conclusions, the players certainly do not feel that way. Staying in the training facility on the first team wing and in the hotel rooms less than 100 yards from the training pitches, NYCFC have been treated like royalty during their team spent at "HQ" in Manchester.
"It really is something different with the City Football Group, with how they are actually building it. It really is a family," Jacobson said. "We've come here [City Football Academy], got to train and have been treated very well. It is obviously the best facility in the world. I can't even imagine how it could be better in any way! It has been completley first class in every way. The guys appreciate it. As a player you appreciate it because it shows that people care about you and that your success matters."
GETTING OFF TO A FLIER VITAL TO SUCCESS
At the heart of one of the most recognizable cities on the planet and the largest in the USA, NYCFC are acutely aware that they have to hit the ground running and bring instant success to help capture the imagination of the Big Apple.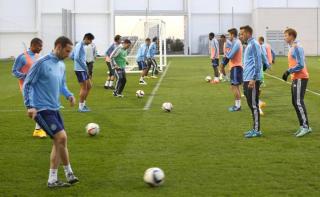 "I know from being in our league that it is always important to start well," Kreis said, leaning forward and almost hugging the arm of the lounge chair he sat in. "You can really put yourselves in a great place if you can get out with a couple of wins and put them in your pocket. But I know at the same time that it isn't going to be so easy for a team that is brand new. It may not come that quickly and we shouldn't expect that this is going to be a team that's playing at the top of its form at Week 1,2,3,4. We need to have a longer view of that than perhaps I would have had in the past."
Kreis, Reyna and his players have been planning for the next few weeks for over 16 months and despite the excitement, the manager is preaching patience.
"In the past I would have gone into coaching RSL for the fifth or sixth year and you expect to win the majority of your early games, "Kreis said. "But here I am only hopeful to have a longer view of it and to hopefully have the ability to have a little more patience than I typically am. To see the positives and continue to coach the team and teach the team what we are after."
That progress Kreis is looking for may take time but just as we've seen with Pellegrini and Roberto Mancini before him, the decision makers at CFG and owner Shekih Mansour do not make knee jerk reactions and are willing to give their coaches time to build something fans can be proud of.
"I believe that if we do the right things and show that we have a plan, as we have already really started from a year ago, showing that we have a very set plan and that we are moving things forward in a positive direction. I believe the people here who are in the decision making positions are very soccer savvy," Kreis said. "They understand that this is probably not going to happen overnight. I believe that we are going to be afforded the opportunity to get it right over a period of time. But the one thing I need to show is that we are moving in the right direction."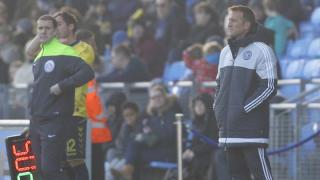 Ahead of the new season, is there a way you can sum up NYCFC and what we can expect from them? I posed that questions to right back Brovsky and after a slight pause, here's what he said.
"Beautiful football," Brovsky said slowly and with assurance. "The guys are excited to be a part of this."
As for Kreis, he's a little more reluctant to give a sweeping view on what NYCFC is right now and, more importantly, what they can become.
"Well… nothing has been achieved so far," Kreis said when asked about what NYCFC have achieved to get to this point. "All we have achieved so far is that we seems to have put a great group of men together who work extremely hard and are pretty talented soccer players. We have to bring that group together and keep improving day-by-day and week-by-week. I think to try and encapsulate what New York City Football Club is right now, I would tell you that I think it's way too early."