As we continue our build up to the 2015 Major League Soccer season, here's a look at 10 players who could be the top newcomers this season.
[ RELATED: All of PST's MLS previews for 2015 ] 
Ranking them from 10-1, here it goes…
10. Kennedy Igboananike, Chicago Fire

Starting off this list is a low floor, high ceiling type player the Fire signed early in the offseason. Igboananike comes from a career in Sweden, and while the 25-year-old's goal scoring record doesn't jump off the page, he provides plenty of pace to ravage back lines. There's a chance this signing completely flames out with little success, but for the Fire, there's also the chance they secured a bargain for what he's about to bring.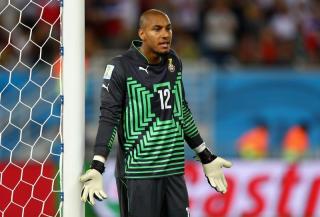 9. Adam Kwarasey, Portland Timbers
Portland lost Donovan Ricketts to Orlando City in the expansion draft, and with a defense in limbo to back him up, the Ghanian goalkeeper is going to have plenty of work to do. With more than 150 games under his belt in Norway and a 2014 World Cup for his country, the experienced 27-year-old joins a team that may not support him much. Defensive midfielders Will Johnson and Ben Zemanski are both on the injury shelf for a while, and the defense is ever-changing. As Goal.com points out, last season nine defenders made 10 or more appearances for Portland, and they conceded 53 times during the year. Portland may have found a keeper though (yea I did that on purpose, I'm sorry) in Kwarasey.
8. Cyle Larin, Orlando City SC
The first pick in the 2015 MLS SuperDraft, Larin won't start right away, but with an expansion team and already the owner of three national team caps with Canada, the 19-year-old striker has plenty of hype and also plenty of promise. He showed his abilities as a versatile striker with an impressive goalscoring record at both UConn and a short stint with a Canadian club team following his college season. Look for Larin to make an immediate impact on the squad that entrusted him with the number 1 draft pick.
[ RELATED: All of PST's MLS previews for 2015 ] 
7. Mix Diskerud, New York City FC
While not as fanfared as some of his fellow transfers in the Big Apple, bringing Mix Diskerud in is a bigtime move for New York City FC. The USMNT midfielder is incredibly versatile, able to sit back and distribute or move forward and create. And as we've already seen this preseason, Diskerud can score the occasional wonder goal as well. With a world-class striker in front of him, an experienced veteran beside him (more on that later), and a successful coach behind him, this move is sure to glitter.
6. Steven Gerrard, LA Galaxy
Gerrard, like Frank Lampard, won't arrive until the middle of the season, but could make an immediate impact. Unfortunately, if the last year tells us anything, he may not have as much left in the tank as Lampard does despite being two years younger, but the 34-year-old Liverpool legend can still bring plenty to the table. The allure of the Galaxy brought him to the United States following the expiry of his Liverpool contract, and Gerrard playing alongside Robbie Keane will no doubt bring the fireworks.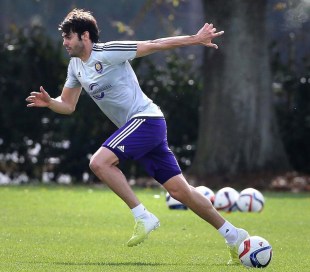 5. Kaka, Orlando City SC
The Brazilian legend is in the twilight of his career, and there's no guarantee he even has enough left to be an MLS star, but with Orlando his new home, Kaka has the ability to light up the city. Things haven't gone so well for him over the past few years, with a spell at Real Madrid proving a disappointment followed by a return to AC Milan that saw the club miss out on European play for the first time in 16 years. Now with a chance to turn things around, the 32-year-old is looking to mark the next spell in his career as a positive. Right now, Orlando SC is his, and big things could lie ahead.
4. Frank Lampard, New York City FC
As mentioned earlier, from the looks of it Lampard seems to have deteriorated less with age than England teammate Gerrard. However, both will arrive in the United States after a full Premier League season, which will do its fair share to sap their aging legs. Thankfully for New York fans, Lampard has seen limited minutes with Manchester City, resigned to super-sub duty and excelling at it. Pairing Lampard with Mix Diskerud is actually a highly intriguing prospect, and the young American will no doubt benefit greatly from having such an experienced partner. At the very least, Lampard will have a positive impact on Diskerud's career going forward, but the 36-year-old will likely bring distributive artistry to Yankee Stadium, allowing Diskerud to move higher up the field.
[ RELATED: MLS standings | Stats | Schedule ]
3. David Villa, New York City FC
The Spaniard is going to eat Major League Soccer alive – if he gets the service. That seems to be more of a question than what he still has left in the tank, which he showed by scoring two goals in just four appearances (including one just minutes after debuting off the bench) for Melbourne City on loan.
2. Jozy Altidore, Toronto FC
He's back, and he's brought with him the hype. No matter he couldn't score in the Premier League, the fact that the USMNT's starting striker is returning to Major League Soccer makes him the top player. He is in a more comfortable environment, and while he has plenty of doubters, there are many (like me) who think he will succeed in Toronto.
1. Sebastian Giovinco, Toronto FC
Toronto went a little crazy this offseason, but they put their eggs in the right baskets. Somehow, they managed to convince one of the top Italian players to make his way to the United States, and they will be much better for it. He is an MVP candidate for sure, with the ability to both create and score. He has the ability to be the Robbie Keane of the Eastern Conference, and while there's always risk with bringing a player into a new environment no matter his ability (see: Jermain Defoe), if he fulfills that potential in his new home the 28-year-old will become an instant star.