Week 1 of the 2015 Major League Soccer season is in the books. It wasn't the most exciting week slate of games by any measure, but it sure was nice to have our old friend, MLS, taking up our entire weekend from Friday evening until late Sunday night.
Oh, that was just me? OK, then.
[ FOLLOW: All of PST's Week 1 MLS coverage| Standings | Stats | Schedule ]
Quality of some of the games aside, a number of players's Week 1 performances stood out head and shoulders above the rest, and they're the ones making up PST's first MLS Team of the Week of the 2015 season.
Thoughts? Questions? Agreements? Disagreements? (Of course not.) Leave them in the comments section, as always. I'm not afraid to defend my picks.
[ READ: PST's 2015 team-by-team MLS previews ]
Week 1 — MLS Team of the Week
Goalkeeper: Tyler Deric (Houston Dynamo)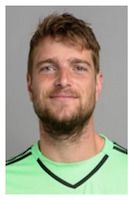 Defenders: Kofi Sarkodie (Houston Dynamo), Chris Schuler (Real Salt Lake), Ike Opara (Sporting Kansas City), Moises Hernandez (FC Dallas)

Midfielders: Kyle Beckerman (RSL), Davy Arnaud (D.C. United), Benny Feilhaber (Sporting KC)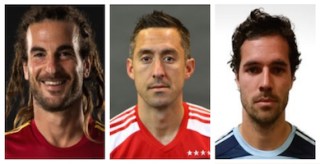 Forwards: Obafemi Martins (Seattle Sounders), Jozy Altidore (Toronto FC), Clint Dempsey (Seattle)