Zlatan Ibrahimovic looked up from his sliding collision with Oscar and saw a flurry of blue jerseys headed for referee Bjorn Kuipers.
He didn't know why Chelsea's players were swarming Kuipers. After all, the Paris Saint-Germain wasn't even expecting a yellow card.
[MORE: Blanc, Mourinho hope for rescinded red]
But he got a red card. That baffled him, and the Blues' reaction embarrassed him.
"When I saw the red card I was like 'the guy doesn't know what he's doing' or maybe he saw something else.

"The worst is what I see when I get the red card all the Chelsea players come around. It felt like I had 11 babies around me. I pulled out because I saw him also coming. I don't know if he [Oscar] was acting afterwards or where I hit him. It doesn't matter. We won the game and we went through so we will see what happens."
Strong words from the big Swede, but fairly accurate ones. Maybe there weren't 11 players storming Kuipers (more like eight), but check this still frame: Several players had began to charge the ref before Ibrahimovic had gotten a look at Oscar. John Terry looks like he's attempting to fly there to save time.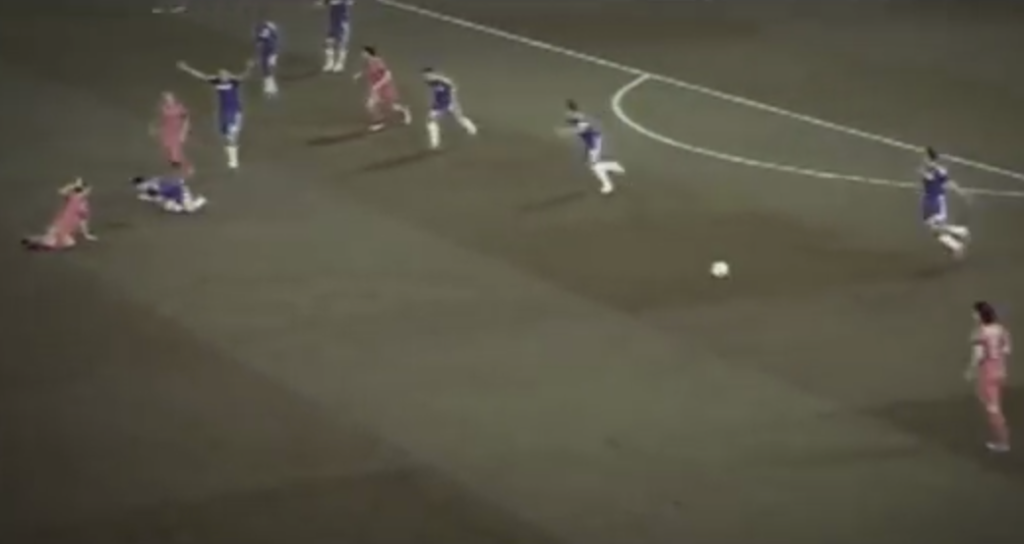 That's not to say other teams don't flock to referees after fouls, but it doesn't make it right. Not a good showing for Chelsea, but then again neither was the match.