There were plenty of ground-out defensive performances in a week that had very few goals.
Good goalkeeping was done for Dallas, NYC, RBNY, Houston and San Jose amongst many others, but perhaps most remarkable of all the defense at work was a moment from an unlikely scoring defender.
[ FOLLOW: All of PST's Week 3 MLS coverage| Standings | Stats | Schedule ].
San Jose's Ty Harden scored his first MLS goal in his 7th year on the job, putting a bowl on his 100th league appearance with the eventual match-winner against Chicago as the Quakes opened Avaya Stadium.
You'll notice a wealth of New York Red Bulls on this week's team, as Dax McCarty and company made their presence felt in a 2-0 win over DC, while Vancouver's shiny new striker kept up his fine play with a goal at the death and a teammate who helped shut down Kaka also enters the fray.
[ MORE: Team of the Week archive | Power rankings ]
Thoughts? Questions? Agreements? Disagreements? (Of course not). Leave them in the comments section, as always. Don't be afraid to hate, I'm just filling in for Andy here.
Week 3 — MLS Team of the Week (3-5-2)
Goalkeeper: Josh Saunders (New York City FC)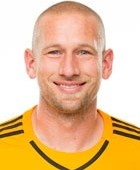 Defenders: Ty Harden (San Jose Earthquakes), Axel Sjoberg (Colorado Rapids), Zach Loyd (FC Dallas)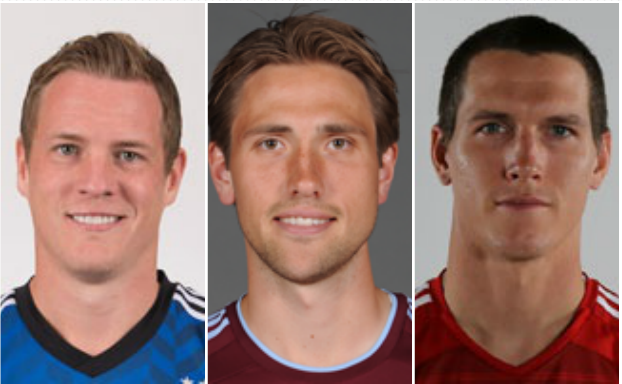 Midfielders: Lloyd Sam (New York Red Bulls), Maurice Edu (Philadelphia), Matias Laba (Vancouver Whitecaps), Dax McCarty (New York Red Bulls), Roger Espinoza (Sporting KC)

Forwards: Bradley Wright-Phillips (New York Red Bulls), Octavio Rivero (Vancouver Whitecaps)