With only eight games to go until the end of the 2014-15 Premier League season, (deep sigh) now seems like a good time to start thinking about our Team, Player and Coach of the Season picks here at ProSoccerTalk.
[ RELATED: All of PST's award predictions ]
So that's exactly what we've been doing, as below each writer at PST selects their early pick for Coach of the Season.
Let's get to it.
Joe Prince-Wright
Ronald Koeman. Okay, there is only one winner here. Last summer when Ronald Koeman arrived at Southampton, his first season as a coach in England, many believed it was a sinking ship after a mass exodus of the club's best players. Fast-forward nine months and the Dutchman has Saints on the brink of their highest-ever PL finish, a berth in a European competition and they are still challenging for a top four spot. It's been remarkable to watch as Koeman, aided by his brother Erwin and Sammy Lee, has turned Southampton into the best defensive side in the league with a host of talented new additions settling into the PL straight away. Mourinho is a somewhat close second, but Koeman has quickly become the hottest manager in the league and with good reason.
Nick Mendola
Ronald Koeman. Garry Monk (Swansea City) looked to be locked in a battle for this honor with Jose Mourinho (Chelsea) and our Saints-leading winner for most of the season, but Swans dropped off and the Blues' wealth of returning talent made things a bit easier for "The Special One". Given Southampton's status as a contender for Europe despite trading-in their high-priced stars for cheaper models, Koeman's my pick.
Kyle Bonn
Ronald Koeman. Any other season and Jose Mourinho wins this in a landslide. I still thought long and hard about giving this to him, because I hate that "Manager of the Season" often turns into "Manager of the most surprising team" instead of the best manager. However, Koeman had a special year. After all that transpired this summer, most teams would have capitulated into a pile of rubble from the start. Southampton not only didn't give up, it looked like they became closer. Koeman turned a whiny Morgan Schneiderlin into a Team of the Season candidate. He milked every ounce of goalscoring out of Graziano Pelle. He made Ryan Bertrand into a productive talent. Southampton's season was without a doubt a product of Koeman's leadership. He deserves this.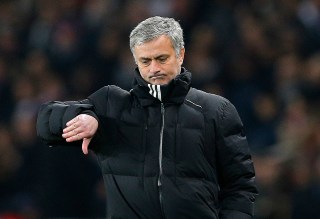 Kyle Lynch
Ronald Koeman. In what many thought would be a rebuilding year for Southampton, Ronald Koeman has Saints on their way to the best finish in club history. The Dutchman's side has the best defensive record in the league as he has become an instant hero at St. Mary's.
Andy Edwards
Ronald Koeman. According to lots of experts before the season, Southampton were supposed to get relegated this season after losing seven first-team regulars in the summer. Instead, they challenged for a Champions League place all the way through March. Did I mention it's his first year in charge? No contest.
Duncan Day
Jose Mourinho. The former Real boss enjoyed a season with Chelsea at the top of the table for it's majority, and the league title is on his horizon.