All of this talk about Manchester City's grand rebuilding and restoration plans for this summer has left me wondering just one thing: if they don't finish in the Premier League's top four this season, then what?
[ FOLLOW: All of PST's PL coverage ]
Every scenario thrown about has consisted of, "They'll finish third or fourth, fire the manager, retool during the summer and come back ready to make a title challenge with a newly built squad next season." That's a really neat plan, assuming they can right the ship with six games to go and hold off a charging Liverpool, who currently sit in fifth place, just four points back.
Let's say that they continue their current freefall and finish fifth, outside the UEFA Champions League places. How would that affect the oil-bucks-funded renovation?
A loss of $65 million in the form of Champions League revenue
The days of Man City, Chelsea, PSG and other mega-bucks clubs simply buying up every last $50-million dollar player they can find under the sun, and worrying about the repercussions later, are over, thanks to UEFA's Financial Fair Play (FFP) regulations. FFP states that no Premier League club can lose more than $155 million over a three-year period without facing retrospective sanctions.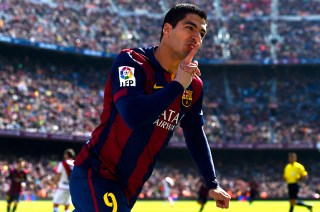 That means that City's spending power, sans a base figure of $65 million from Champions League revenue, would be significantly weakened. Sure, they'll receive lots of relief with the likes of Edin Dzeko, Samir Nasri and maybe even Yaya Toure's salaries coming off the books, but City will have nowhere near the amount of cash to splash without that precious Champions League money.
Each and every player City wish to sign will likely have an FFP charge of $65 million after purchase and contract, meaning that Champions League money is worth an Angel di Maria, a James Rodriguez, a Luis Suarez itself.
Recruiting players without the promise of Champions League football
Really good players — the type that City need in order to rebuild their squad to the level they desire — want to play in the world's most prestigious, competitive club competition. If City finish outside the top four, they won't be able to offer that, but Liverpool, a club with significant spending power themselves, will.
In the past, City have overpaid for the type of players they needed to take them to the European promised land, simply because they could. With FFP in effect, their "we'll get to the Champions League next year and pay you more now to make it worth your time" approach is out the window.
[ MORE: Premier League Playback: Fellaini leads Man United's charge ]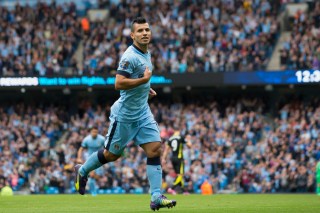 Can they retain the players they actually want to keep?
No matter who City plans to jettison this summer, the likes of Sergio Aguero, David Silva and Pablo Zabaleta are undoubtedly in the club's plans for next season. Without Champions League football to offer them, other clubs will come sniffing around City's cornerstone stars. Some guys will show patience and loyalty to the club that gave them contracts of a lifetime, but if they were only at the club because of the money in the first place, it might be a different story.
Can they land their top target for the manager's position?
All signs point toward Manuel Pellegrini being let go at the end of the season, which means City will put together a dream list, a who's who, of elite managers from all over Europe. Pep Guardiola is reportedly at the very top of their wishlist, but can you imagine him managing in the Europa League next season? Jurgen Klopp is also a possibility, which might actually be more appealing to the soon-to-be unemployed German mastermind. Carlo Ancelotti's experience and resume would probably interest the City Football Group, but he's not going to a Champions League-less club either.
Whatever City plan to do in the summer, so much of it — like, $65 million of it — is reliant upon the club finishing at least fourth in the Premier League this season. They've got six games to secure that status, and for their own sake, they better get it.