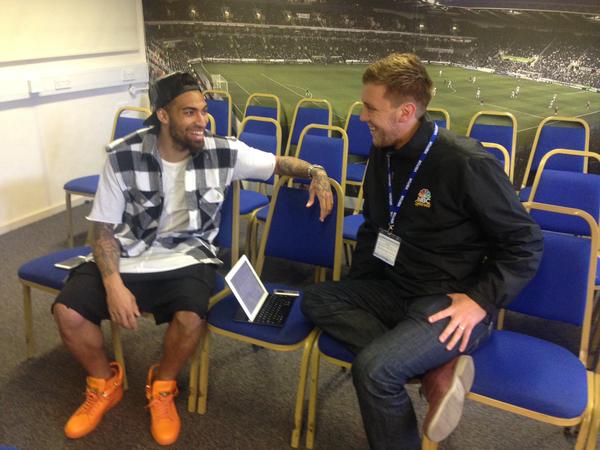 Reading, England — This Saturday U.S. national team midfielder Danny Williams will walk out at Wembley Stadium and play in one of, if not the biggest game of his career.
His club Reading, who play in the English Championship, face defending FA Cup champions Arsenal at the semifinal stage as the second-tier Royals are the heavy underdogs against the red-hot Premier League outfit.
[ RELATED: Williams excels against the Swiss ]
Williams, 26, is unperturbed by Arsenal's plethora of superstars and although he is looking forward to the showpiece match which will be beamed across the world, the German-American is eager to oust Arsenal against all the odds and help Reading reach its first-ever FA Cup final in its 144 year history.
"It is definitely one of the biggest games of my career," Williams said. "Every kid growing up wants to play in the FA Cup, especially at Wembley. I am excited, I think the whole team is looking forward to it and sometimes you have to use these opportunities to show the world what you are capable of doing because you don't get these chances very often. In Germany everyone knows about the stadium but I only got the chance to be there once. I watched Germany play England in a friendly there last year. I had a taste of the atmosphere and it was incredible. "
What about the challenge Arsenal possess?
The Gunners have won eight-straight matches in the Premier League, moving them up to second spot, and are the reigning FA Cup champions. Is this a good time to face them?
"I think it is the best time to play them," Williams said, confidently. "Our season didn't go well, they are flying at the moment and we have nothing to lose. I think we can only win. It is just about showing the world what we are capable of doing because it is a one-off game. Everyone should look forward to comparing themselves against the best players in the world. I think that is what it is all about. I started to play football because of days like this for my family, my friends, my team and the whole of Reading Football Club. Especially after this season, they will all have something to look forward to, I am definitely not going there to take pictures or enjoy the day or whatever, I am going there to win. I would say they are favorites, without a doubt but it is a one-off game and anything is impossible. I don't know if they underestimate us because I know Arsene Wenger will set them up right but it is a great opportunity to do something big for the club and give something back to the fans."
Williams missed last summer's World Cup — he revealed how he watched the games from LA and New York City and was "happy for the boys" to make the last 16 — after suffering a knee injury for the U.S. in a friendly vs. Ukraine in Cyprus in March 2014. He admits that experience was a bitter pill to swallow and that he spoke with Jurgen Klinsmann before getting surgery, but is pleased to be back in the USMNT setup as he was recalled for the recent friendlies against Denmark and Switzerland in March.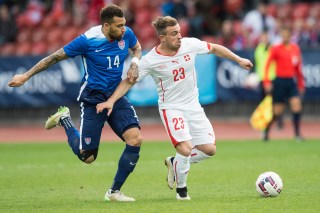 "I think I could be satisfied with the performance. Especially after I was out for so long with the surgery, injury and stuff," Williams said. "I was very happy to be back because I missed a lot of games, it is good to see new faces and obviously it is a little bit difficult to play in a new system with new players, you have to get to know the players and stuff. Everyone welcomed me with open arms. It was good to see some old faces like Michael Bradley and Fabian Johnson, who are played with at Hoffenheim, It was very good but unfortunately we gave the win away in the last few minutes but overall I think I can be satisfied with the way I played."
He should be more than satisfied with his play against Switzerland, as the former Freiburg and Hoffenheim midfielder sat in front of the back four and broke up play superbly in an ultra-disciplined role. Asked what Klinsmann said to him following his display against the Swiss, Williams revealed the USMNT's head coach is eager for him to become a growing presence for the Stars and Stripes.
"Jurgen said to me 'you should show again who Danny Williams is' because he said to me that I was unfortunate to miss out on the World Cup with the injury," Williams explained. "He said to show what I'm all about, play to your strengths and be loud, have a voice on the pitch. Obviously I am 26 now so I am not the youngest player for the U.S., like 4 years ago when I played my first game. He gave me quite a lot of confidence and told me that he was happy to have me back in the team as well. It was a good experience."
[ RELATED: Williams undergoes knee surgery at Reading ]
Just one of a string of German-Americans now playing for the U.S., Williams believes there are many more talents to be plucked from his homeland by Klinsmann and his staff. Here's what Williams had to say when asked what advice he would like to give to the next wave of German-Americans (John Brooks, Julian Green, and maybe even Gedion Zelalem) as they settle into the USMNT setup.
"I expect them to try and connect with the real Americans as well because when I look back now, I see that maybe when I was 21 or 22, I was hanging out a lot with the German-Americans because it was my comfort zone," Williams revealed. "Sometimes as a player you have to step out of your comfort zone and connect with all of the players. You want to know all of their backgrounds and what they went through when they were young. Sometimes you just have one view and say 'okay, I grew up in Germany, I did this and I know everyone.' But when you go to the States with the national team it is quite interesting what other players go through. Whether they came from a college, so it is quite interesting. That is why before I started to play for the States I said to myself I have to go to the States first to see how the mentality is and how the country is, the people. It is great if you play for the U.S. because it is such a great country, there are so many opportunities if you play for the States. For these players, I expect that they shouldn't hang out with themselves all the time and to connect with the other Americans."
Staying on the topic of German-Americans, the Karlsruhe-born midfielder believes that more players will arrive in the U.S. setup from his and Klinsmann's homeland and doesn't have a problem with it.
"I think there will always be talents because Germany is full of American soldiers who got married to German women. It is something great, it shows how cosmopolitan football is," Williams explained. "Especially with Klinsmann, he is a German and people say he rates the Germans more and there is controversy but I don't think so. It is just that he knows the German youth system and the education is very good, one of the best. You can see it now, they won the World Cup. Bayern Munich is still dominating in Europe at the moment. Not to say the other countries aren't good enough, but they are getting a great education tactically, technically, especially."
Williams came through the Freiburg youth system with the likes of Omer Toprak, Dennis Aogo and Daniel Caligiuri before playing with Gylfi Sigurdsson, Ryan Babbel and Firmino at Hoffenheim. He learned a lot from playing in the Bundesliga and said he "was always a kid who wanted to explore the world" and jumped at the chance to move to the UK. He has never been back to his father's home state of North Carolina in the U.S. but has had contact from cousins there recently over Instagram as he continues to build up an understanding about his adopted homeland. After missing out on the World Cup last summer, Williams revealed he is now stronger mentally and has his sights firmly set on making the Gold Cup this summer as his resurgence for the USMNT continues.
"We have two friendlies against Germany and Holland [in June], Germany will obviously be exciting for me but I don't know how Klinsmann will handle this because our season is done on May 2 but hopefully not if we reach the FA Cup final," Williams said. "Obviously you have to work your way around that but the big aim for me is the Gold Cup. It is a big tournament and a great chance to prove yourself against good teams. It is different atmosphere and completely different to the Championship or elsewhere in Europe. I am looking forward to that and preparing myself for that and hopefully I can play in the Gold Cup."
[ RELATED: Championship Focus – Cherries flying ]
What about this season at Reading? After missing the first 14 matches of the campaign with his knee injury, Williams has returned to play 23-straight matches and is going into the match on Saturday feeling fresh and sharp. With Nigel Adkins leaving midway through the season and Steve Clarke arriving as manager, it's been an up and down campaign for the Royals who have one eye on mounting a promotion charge to the PL next season.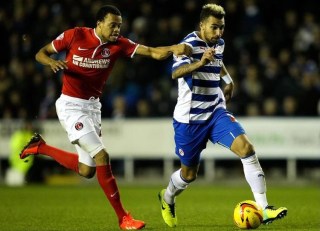 "Obviously this season was disappointing because we all wanted to push for promotion but we had a lot of injuries, it is tough with the young boys coming into a tough division which is very physical and very strong," Williams said. "We were a bit unfortunate but I still think we should be looking forward to next season because we have a great team with quality players. A lot of us are internationals, so there is something about the team. It is about building that momentum and getting results and confidence."
Williams admitted to being impressed the most with Norwich, as a cluster of teams do battle at the top of England's second-tier to try and gain promotion to the promise land of the PL. Williams also reserved special praise for Derby, Middlesbrough and leaders Bournemouth before reflecting on the big differences between playing in the Bundesliga and the Championship.
"The biggest difference is the tempo. I wouldn't say that I have more time on the ball in the Championship because this game here is based on pressing a lot" Williams explained. "These teams are very hard to beat, you have no time and you first have to fight to earn the right to play. From the first second you are into the game. It is a tough, tough competition."
[ RELATED: Coquelin key to Arsenal success ]
A man who played in the Championship earlier this season is Arsenal's Francis Coquelin who was on loan at Charlton Atheltic. Now the French holding midfielder (who is remarkably similar in his style of play to Williams) has returned to the Gunners and has provided extra steel in the holding midfield role and has been a key part of their surge in the second half of the season.
"I have been quite impressed by him," Williams said of Coquelin. "When you watch Arsenal the likes of Wilshere, Ramsey, Arteta, they normally play every game and nobody really was counting on Coquelin. I had the same thing when I moved to Hoffenheim from Freiburg. Nobody expected me to play but I played a lot of games. It shows that when you get a chance, you can use it. He is very high in confidence at the moment and is hard to play against. I am quite similar I would say and I am looking forward to that battle. I am loving the chance to play against the best players in the world and prove that on this day that maybe they are wrong."
Despite saying he'd rather play a little further forward to make surging runs with the USMNT, in Williams' opinion the holding midfield role is one of the most important on the pitch as he explained the main strengths you must have to sit in front of the back four.
"With this position comes responsibility," Williams said. "You have to look around, you can never switch off. You have to organize your whole team because you are the connection between the back four and the front line. You shouldn't give the ball away too many times. Everyone plays in a different kind of way. There are some holding midfielders who are more aggressive but others are just spraying the ball everywhere from Toni Kroos or Bastian Schweinsteiger. There is a lot of responsibility and that is why I love to play this position."
Williams, who revealed he still supports Bayern Munich and rooted for them along with his brother as a child, came up against Mesut Ozil during his playing days in the Bundesliga and is once again looking forward to pitting his wits against Ozil's mercurial talents but isn't overawed by the challenge. Not at all.
"I had the chance to play against him when he was at Werder Bremen. He is a great footballer. He gets a bit of stick sometimes with the way he acts on the pitch but that's just him. You cannot change that," Williams said. "It's like saying to me, 'you cannot play with emotion' … that's just not me as a player. Ozil is a great player, then you have Cazorla, Sanchez and all of the others. They are unbelievable and not second in the Premier League for no reason. Ozil plays a lot of one touches but also has a brilliant left foot. You can enjoy watching him as a fan but when I play against these players I am not there to enjoy watching him. I enjoy trying to win against them, so we will see."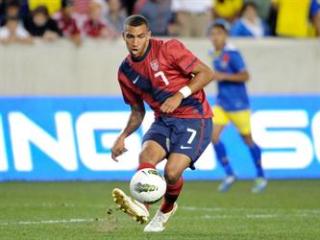 How can Reading beat Arsenal on Saturday? Williams revealed the Royals' plan to cause a huge shock at Wembley Stadium.
"We have to make it difficult for them. We have to show we are hard to beat. When you are playing for Arsenal against Reading, they think that you are not allowed to touch them or be or hard but we are all playing football. Maybe we can give them a bit of a hard time. The longer it stays 0-0 then we can build on that."
Looking ahead to the future, Williams said his short-term goals are to stay injury-free, get promoted to the PL with Reading and play in the Gold Cup with the U.S. this summer. He also admitted to a longer-term goal of playing in the 2018 World Cup for the USMNT but was reluctant to look too far ahead. However, he didn't rule out a move to Major League Soccer in the future and gave his assessment of where the league is at.
"They are making big progress and you can see the big players that are playing there now," Williams said. "In general the league is upcoming and they invest a lot of money, the Americans. They make it look good and there is a big crowd all the time. I don't know when big, big European talents will go to MLS. I don't know when that transition will happen because they want to play in the Champions League, Premier League and Bundesliga. It will take a while but they can do it, I'm sure if any country can do it it's the Americans. If you ask for myself, then of course I could imagine myself one day playing over there. It is a nice feeling there and I speak to players like Jermaine Jones and they really enjoy it there. You never know what will happen."
Fired up and ready to lead Reading to a huge upset at Wembley, it's clear to see Williams is focused on succeeding for the U.S. national team and his club side as the combative holding midfielder is now fully fit and back to his best.