The eyes of Major League Soccer fans are on the Montreal Impact. And with nearly 60,000 tickets sold for the second leg of the CONCACAF Champions League final against Club America next week, many are hoping the underdog Impact can just return from Wednesday's 9 p.m. ET first leg in a spot to keep possible an MLS coronation.
A CONCACAF Champions League title has eluded the league since the tournament was renamed in 2008, and an MLS side hasn't won the dang thing since 2000. In fact, Montreal is just the fifth CCL finalist in league history (MLS is 2-2).
[ MORE: UEFA Champions League preview ]
So here come the Impact, holder of a pair of the tournament's Top Five attendance records and the right to square off with mighty Club America in a two-legged affair beginning Wednesday at Estadio Azteca.
Yes it's that Club America, the Mexican squadron which has never lost a CCL final and boasts the second-most titles in history (Their five one shy of Cruz Azul's six). A club led by stars Oribe Peralta and Pablo Aguilar, and a bevy of players to wear the national team colors of Mexico and Paraguay amongst others (including recent USMNT call-up Ventura Alvarado).
They'll take on the Impact, an international collection of MLS talent itself which includes just a quartet of Canadians, all of them young Homegrown Players, but holds the nation's club soccer history in its hands. A 50-person traveling party hit Mexico last week, with eight security guards following the Impact around the country. Road fans do have the luxury of $3 tickets, but also the fierce atmosphere of Azteca.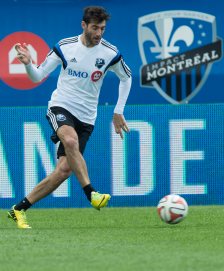 And, oh yeah, clear underdog status. Here's what Montreal head coach Frank Klopas said to impactmontreal.com.
"We know we are the underdog, but we've been the underdog since the beginning of the tournament and we are still here. In your career, whether as a coach or a player, you may not get another chance like this, so it's important that we enjoy the experience as much as possible."
And how about Canada? The Northern neighbors only have one shot at the CCL every year, as bogus competition rules state that the MLS Cup or Supporters Shield berths do not apply to clubs from Canada. Of course, the three MLS sides from the Great White North also have automatic semifinal berths in their qualifying tournament, the Canadian Championships, so complaints shouldn't be too loud.
Make no mistake about it, this Impact team is the underdog here. Club America is a two-goal favorite tonight in Mexico, and the odds are nearly the same for a 1-0 Impact win (28:1) as a 5-0 America win (22:1). At least for tonight, this is Rocky and Ivan Drago if the Italian Stallion's trophy case included a pair of Canadian Championships instead of 10-straight heavyweight title defenses and a won rematch against Clubber Lang.
So how can Montreal do it? That's the million dollar question for Frank Klopas, but it obviously starts with defending an America attack that was paced by Dario Benedetto (below right) in the semifinal, with the 24-year-old Argentine scoring four goals. Watch America's display here, as they erased a first-leg deficit to Club Herediano in style.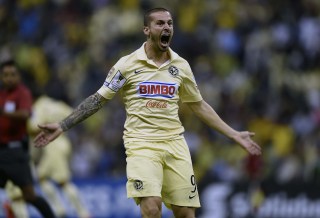 The Impact's best bet may be to somewhat follow the blueprint that led them past Pachuca, a pair of scoring draws including two in the road first leg; Playing with fire could be part of the philosophy.
The problem is America can defend quite well itself, and their back liners do well in possession. After Pablo Aguilar — not to be confused with teammate Paul Aguilar, who also starts in the back — watch out for midfielder Rubens Sambueza.
The 31-year-old Argentine is a complete threat, and will keep Piatti on his toes and, often enough, on the turf. Here's where having Cup-tied Eric Alexander would be a boon for the Impact, not to mention injured Justin Mapp, but Jack McInerney, Marco Donadel and Piatti will have to do the trick.
With the beloved Canadiens aiming to sweep the Ottawa Senators after a 7 p.m. ET puckdrop in Ontario, how amped up will Quebec be if the Habs complete the task and the Impact can pick up a win or a scoring draw in Mexico? Let's hope we find out.