The road to Warsaw will be down to four travelers come the end of the day, and only one match looks done and dusted after one leg.
With apologies to Wolfsburg, with injured stars and a three-goal deficit on the road, UEFA's Europa League holds the second legs of its quarterfinals on Thursday, with Italy and Ukraine still alive to have a pair of representatives in the semis.
[ MORE: Cropper, Morris lead US U-23s past Mexico ]
Let's take a look at all four match-ups.
Napoli vs. Wolfsburg
The drama was sucked from a match-up of two of the tournament's favorites by Napoli's rousing 4-1 win in Wolfsburg, and furthermore with the news that Kevin De Bruyne and Andre Schurrle can't suit up for the German side in Italy on Thursday. If Wolfsburg were to walk out of Napoli with a four-goal win, it would not only be the most remarkable comeback in recent memory, it should cost the hosts their jobs.
Dnipro vs. Club Brugge
Scorless in Belgium, Yehven Konoplyanka and company hope home field helps secure a big W for the Ukranian powers. For Brugge, Aussie keeper Mathew Ryan, Belgian vet Timmy Simons and young center back Brandon Mechele form the basis for a very strong defensive unit. This could very well be first goal moves on.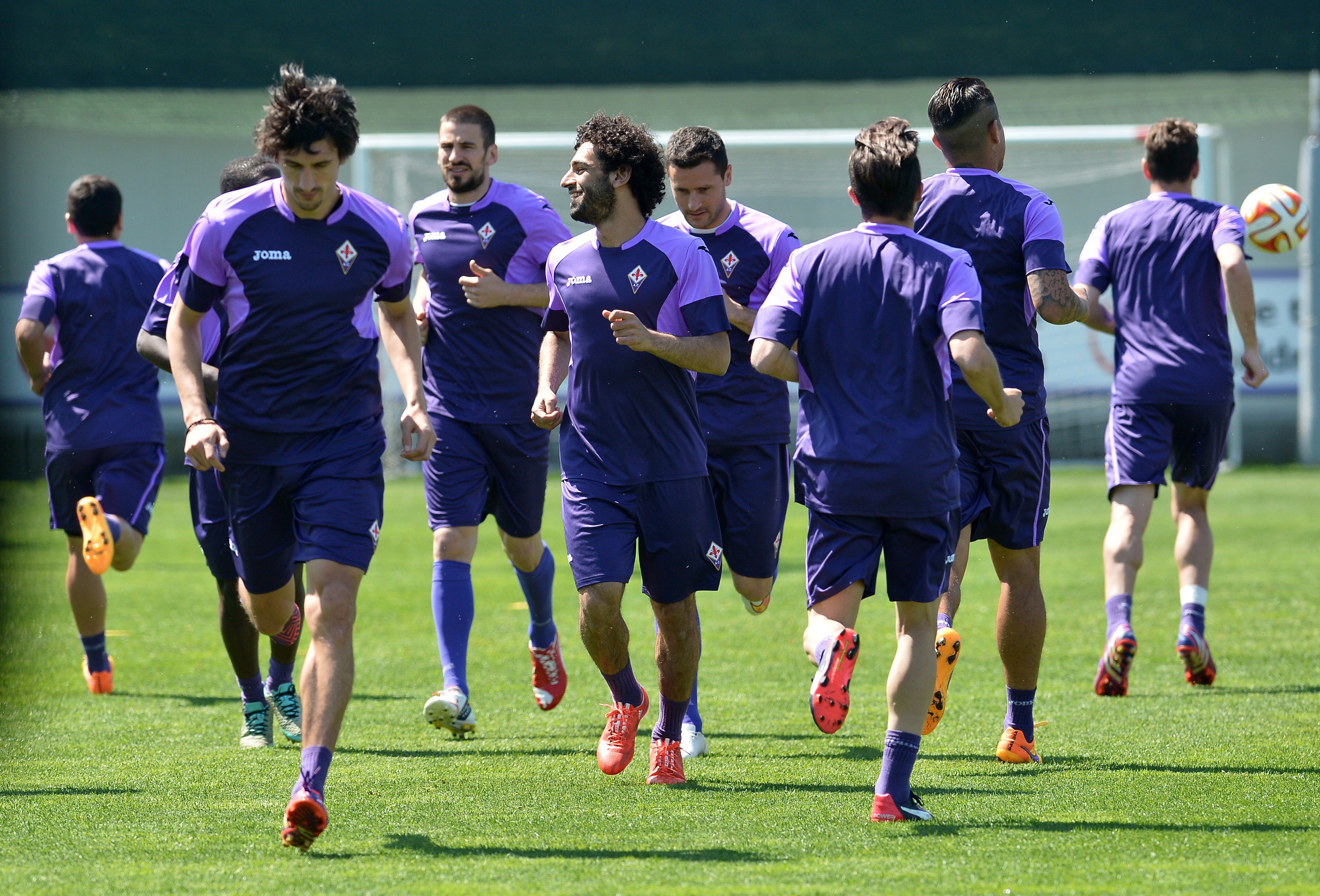 Fiorentina vs. Dynamo Kyiv
How big will Khouma Babacar's 92nd minute road equalizer loom over these proceedings? This match looks a lot different if Kyiv were able to defend to the death instead of the brink. Now Fiorentina holds the cards in their hands, and can opt to play a stereotypical Italian match en route to the last four. Will they? Vincenzo Montella isn't apprehensive about going for it, but with a semifinal slot at play may opt for safety first.
Zenis Saint Petersburg vs. Sevilla
The champions lead 2-1 after the first leg in Spain, but the Russian club picked up a valuable road goal meaning a 1-0 win could do the trick. How will Andre Villas-Boas proceed at home against a tested La Liga bunch? That's the million-dollar question here.