Week 10 of the 2015 Major League Soccer season is in the books, and it's safe to say the last three days of MLS action was one of the best in recent memory. In 10 games played between Friday and Sunday, just one team — the Philadelphia Union — failed to score a goal.
Unsurprisingly, you'll find not a single Union player on this week's MLS Team of the Week.
[ FOLLOW: All of PST's Week 10 MLS coverage | Standings | Stats | Schedule ]
Instead, you will find the likes of Kei Kamara and Bradley Wright-Phillips — scorers of braces — as well as Mauro Diaz and Pedro Morales — creators of goals a plenty. There's also Nick Rimando, 93rd-minute-penalty-saving extraordinaire, because how could you not give that guy the nod?
Thoughts? Questions? Agreements? Disagreements? (Of course not.) Leave them in the comments section, as always. I'm not afraid to defend my picks.
[ MORE: 2015 MLS Team of the Week archive ]
MLS Team of the Week — Week 10
Goalkeeper: Nick Rimando (Real Salt Lake)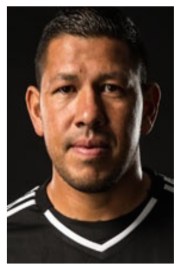 Defenders: Emanuel Pogatetz (Columbus Crew SC), Kemar Lawrence (New York Red Bulls), Nat Borchers (Portland Timbers), Alvas Powell (Portland Timbers)
Midfielders: Mauro Diaz (FC Dallas), Pedro Morales (Vancouver Whitecaps), Matias Laba (Vancouver Whitecaps)
Forwards: Kei Kamara (Columbus Crew SC), Bradley Wright-Phillips (New York Red Bulls), Giles Barnes (Houston Dynamo)