All week at ProSoccerTalk we are reviewing the dramatic 2014-15 Premier League season. From dishing out awards to looking back at the highs and lows in the 380 games as 20 teams battled it out, we'll have every angle covered.
[ ARCHIVE: Premier League season review ]
For the full archive of our review content, just hit the link above. Without further ado, here's a list of youngsters under 25 who may or may not have made their Premier League debut this season, but certainly highlighted their names.
10. Bojan Krkic, Stoke City, 24 — A couple of the names on our list made their hey elsewhere before making English debuts, but "Little Bojan" was really starting to feel at home in the Premier League before an injury in February.
9. Ryan Mason, Tottenham Hotspur, 23 — Has a long way to go, but his vision and creativity in passing can be worth the price of admission.
8. Matthew James, Leicester City, 23 — His versatility is wonderful, and the former Manchester United product is showing the club can still churn out youngsters (even if they wind up somewhere else).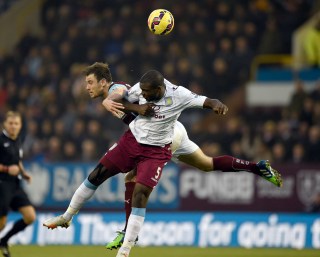 7. Eliaquim Mangala, Manchester City, 24 — The big man from France cost City some big dough and certainly needs to mature in his discipline, but could be a good figure at the Etihad moving forward.
6. Eric Dier, Tottenham Hotspur, 21 — Lots of young English players come to the Premier League via Portugal, right? Dier came up via Sporting CP and almost immediately paid dividends at White Hart Lane.
5. Jores Okore, Aston Villa, 22 (left) — The young Dane got in the mix a bit last year, but broke through this year. His growth wasn't spoken about too much as Villans wondered where the goals were hiding.
4. Sadio Mane, Southampton, 23 — When you score the fastest hat trick in PL history, and the quickest one in England's top flight since World War II, you make the list. When those goals are three of 10, you rise to fourth.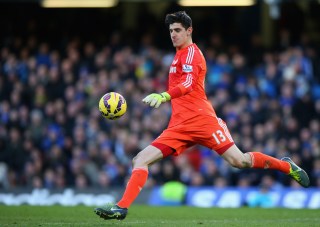 3. Emre Can, Liverpool, 21 — Gifted and looking very little like a 21-year-old, could be the cream of the Reds' summer transfer crop. Now can he thrive even more with Steven Gerrard gone? We think yes.
2. Danny Ings, Burnley, 22 — Cooled off considerably, but will be back in the Premier League, or at another top-flight side, by the time next season arrives on NBC.
1. Thibaut Courtois, Chelsea, 23 (right) — The Belgian was well-known due to his World Cup and La Liga displays, but left few questions once he won the job from Petr Cech. Well, except that one asked by Charlie Adam from his own half…