All week at ProSoccerTalk we are reviewing the dramatic 2014-15 Premier League season. From dishing out awards to looking back at the highs and lows in the 380 games as 20 teams battled it out, we'll have every angle covered.
[ ARCHIVE: Premier League season review ]
For the full archive of our review content, just hit the link above. Now, let's take a look at the key numbers of 2014-15.
All week long here at PST, we've been taking a look back at the 2014-15 Premier League season — the season that was, if you will — but it's not time to take an abbreviated look ahead to the 2015-16 season.
More specifically, the needs that must be addressed by each Premier League team in this summer's transfer window before Aug. 8, the start of next season, arrives.
[ MORE: Top 10 goalkeepers | Defenders | Midfielders | Forwards ]
Add one or two bodies to freshen things up — Chelsea, Arsenal, Manchester United, Tottenham Hotspur, West Ham United and Leicester City
Chelsea won the league by eight points this season, so wide, sweeping changes aren't necessary at Stamford Bridge this summer. Instead, Jose Mourinho looks set to promote a handful of academy players to the first team, while probably adding just one or two big-money signings from elsewhere. The Blues' No. 1 need: defensive midfield depth behind Nemanja Matic, who was a real difference maker this season, but can't be relied upon to play upward of 35 games a season.
Likewise, Arsenal are set up very nicely to carry over a strong second half of the season into 2015-16. Francis Coquelin may be the answer at the base of midfield, but he also might not be. A safer bet would be to sign Bastian Schweinsteiger, who seems to be on his way out at Bayern Munich, and really shore up the side's biggest weakness the last few years.
Depending on who you ask, Man United will either challenge for the title next season, or they'll finish around 10th and Louis van Gaal will be gone by December. Personally, I thought Van Gaal's first season at Old Trafford was a huge success. When he's recruiting players this summer, he'll be doing so with the added promise of Champions League football. The quality of players his squad so desperately cries out for — someone to partner Michael Carrick and/or Ander Herrera deep in midfield — will be swayed by that. Paul Pogba? Arturo Vidal?
Tottenham finished fifth this season. You wouldn't know it if you listened to their fans all season long, but they're actually set up quite nicely to improve upon this season's 64-point haul. Mauricio Pochettino was reunited with Paul Mitchell, his "head of recruitment" at Southampton, which should spell much-improved transfer dealings, compared to the debacle of two summers ago. For the first time in forever, a Spurs side isn't crying out for a new starting center forward, thanks to Harry Kane.
Whoever takes over at West Ham will inherit a deep, talented squad. Winston Reid decided to stick around for the move to the Olympic Stadium — a development that will mean increased revenue and transfer budget — while last summer's signings of Diafra Sahko, Enner Valencia and Aaron Cresswell worked out quite nicely. The big question: can they sign Alex Song permanently from Barcelona?
[ MORE: Top 10 newcomers to the Premier League | The best (and worst) transfers ]
In good shape, minor tweaks only — Southampton, Swansea City, Stoke City, Crystal Palace, Everton and West Bromwich Albion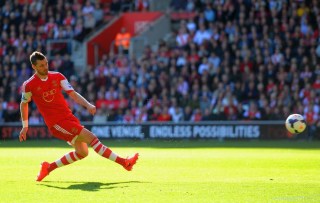 Southampton were "supposed" to be relegated this season. Instead, first-year boss Ronald Koeman saw Saints to a seventh-place finish and has the South Coast club dreaming of another challenge for European qualification next season. Unless another mass exodus ensues this summer — Morgan Schneiderlin and Nathaniel Clyne are constantly linked with moves away from St Mary's — Southampton really only need reinforcements — depth signings — in the center of defense and an improvement upon Graziano Pelle's feast-or-famine form of 2014-15.
There may not be a more stable, well-run club in all of England than Swansea. 9th, 12th and 9th: the Swans' finishing positions at the end of the last three Premier League seasons. For a club of their history and respective standing in the game, that's beyond a fantastic achievement. Out of respect to the wise folks running that club, I'm not going to even attempt to tell them what their squad needs, because I'm sure they're already well aware themselves.
Mark Hughes' second city at Stoke resulted in the club's best-ever season (9th place, 54 points). Bojan Krkic proved to be an inspired signing last summer, while Mame Biram Diouf's 11 goals (free transfer) turned out to be one of the best pieces of business done by anytime the last 12 months. This summer, the Potters could do well to re-work a somewhat aging defense, and add a bit of midfield depth to push Steven N'Zonzi, Charlie Adam and Glenn Whelan in the center of midfield.
Likewise, Alan Pardew has a great thing going at Palace, where the players so obviously believe in his vision. Now that he'll have an actual transfer budget to work with, look for Pardiola to push Palace onward and upward, toward another top-half finish next season.
[ MORE: 2014-15 Premier League season by the numbers ]
Complete overhauls needed — Manchester City, Liverpool, Aston Villa, Newcastle United and Sunderland
Manuel Pellegrini may not be going anywhere — maybe, but who knows? — but it seems as though half of Man City's current squad will be moving on this summer. Yaya Toure, Edin Dzeko, Jesus Navas, Samir Nasri and Stevan Jovetic have long been rumored to be leaving the club this summer, setting the stage for a hugely important transfer window in the City Football Group's plans for world domination. Pogba seems like the obvious answer, though it'll take a lot more than the brilliant French midfielder and the $100 million price tag he'll carry.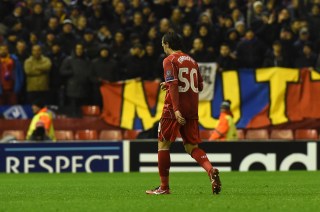 Liverpool, oh Liverpool. You did a Tottenham, you know that, right? The combination of Champions League and Luis Suarez money spent last summer ($180 million) was…how can I put this nicely?…a complete disaster. The Reds spent a combined $110 million on Dejan Lovren, Lazar Markovic, Mario Balotelli, Alberto Moreno and Rickie Lambert. They can either ride out the storm and hope more than just Emre Can and Adam Lallana ($54 million combined) come good, or scrap last summer's missteps and rebuild, again, this time without the allure of Champions League football.
As for Villa, Newcastle and Sunderland, the 2014-15 season nearly spelled relegation, and all three sides changed managers mid-season, while the latter two are expected to endure further managerial turnover this summer as well. God bless Tim Sherwood as he attempts to build his first team; best wishes to John Carver or whoever replaces him at Newcastle, working on a shoestring budget; and good luck to whoever fills the vacancy at Sunderland, getting a completely apathetic, disinterested group of players to suddenly care.