Night owls, rejoice, for the 2015 U-20 World Cup, which is being played in New Zealand, kicks off late Thursday night or very, very early Friday morning (depending on what time zone you live in).
[ FOLLOW: All of PST's U-20 WC coverage ]
The bi-annual tournament returns and brings with it yet another showcase of some of the world's very best up and coming talent from all corners of the globe. Want to see the next great South American star from Brazil or Argentina? The U-20 World Cup is the place to do just that. Oh, and the Americans are back for a second straight cycle, carrying expectations as heavy as any wave of youngsters dawning the Stars and Stripes have in quite some time.
The groups
Group A — Myanmar, New Zealand (hosts), Ukraine, United States
Group B — Argentina, Austria, Ghana, Panama
Group C — Colombia, Portugal, Qatar, Senegal
Group D — Mali, Mexico, Serbia, Uruguay
Group E — Brazil, Hungary, Nigeria, North Korea
Group F — Fiji, Germany, Honduras, Uzbekistan
The favorites
Hey, guess what — Brazil, Argentina and Germany have lots more really good, young players coming through the pipeline, so expect them to be around for the latter stages.
Unlike the big World Cup, winning at the youth level isn't so much about being the best team as it is having the best player, or collection of two or three players. Fortunately for the above mentioned sides, they've got both top-end talent and overall better, deeper squads than most.
But don't be surprised when someone unexpected — think Uruguay, Nigeria or Mexico — has one of the tournament's leading scorer or assist men, and rides that wave of production to a semifinal or finals appearance. It happens almost every youth tournament — Ghana and Iraq bowed out in the 2013 semifinals.
USA outlook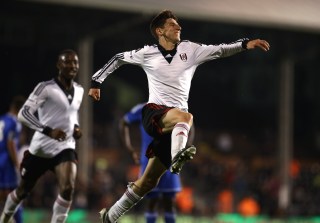 This time around, the draw was kind to Tab Ramos & Co. Remember that vicious 2013 draw — Spain, France and Ghana? Woof. It went about as poorly as was to be expected — one point and a minus-6 goal differential.
Ukraine, New Zealand and Myanmar is an infinitely better draw. In fact, failing to make it out of the group would be a massive failure. From there, the Baby Yanks could face any one of Brazil, Argentina, Colombia, Portugal, Mexico, Uruguay, Serbia or Nigeria. Obviously winning the group becomes advantageous to avoid some of the heavyweights.
Qualification was pretty straightforward for Ramos' squad after struggling in their first two group games (1-1 vs. Guatemala, 0-1 vs. Panama). The roster features a number of changes from qualification, but optimism surrounds a side with first-team regulars for their respective club teams — Emerson Hyndman (Fulham), Rubio Rubin (Utrecht), Tommy Thompson (San Jose Earthquakes), Matt Miazga (New York Red Bulls) and Kellyn Acosta (FC Dallas) — making up much of the expected starting 11.
Stars of the future
Angel Correa, forward, Argentina & Atletico Madrid — 20 years old — Moved from San Lorenzo (Argentina) to Atletico Madrid last summer, but missed six months of his first season in Spain after a tumor was discovered on his heart. Scored 12 goals in 65 league games in Argentina's first division, as a teenager.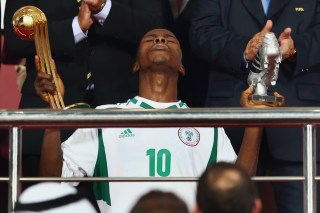 Kelechi Iheanacho, forward, Nigeria & Manchester City — 18 years old — Was the star (Golden Ball winner) of Nigeria's U-17 World Cup-winning side back in 2013. Moved to Man City shortly thereafter, where he's impressed for the Citizen's reserve side.
Andreas Pereira, midfielder, Brazil & Manchester United — 19 years old — Made his Premier League debut this season, before signing a new three-year contract weeks later. Belgian-born, but a frequent standout for Brazil's youth teams at all levels.
Giovanni Simeone, forward, Argentina & River Plate — 19 years old — The son of Atleti manager Diego, Giovanni made his first-team debut for River not long after his 18th birthday. Born in Madrid, could have played for Spain, but elected to play for the country of his father's birth.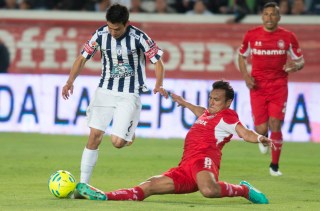 Hirving Lozano, midfielder, Mexico & Pachuca — 19 years old — Nearly 50 appearances for Pachuca's first team, including 29 this season (7 league goals); 2015 CONCACAF U-20 Championship (qualifying tournament) Golden Boot winner
Andrija Zivkovic, midfielder, Serbia & Partizan — 18 years old — 60 first-team appearances for Partizan; scored 5 league goals each of the last two seasons (12 total, all competitions); made 10 appearances in Champions League qualification playoffs and Europa League this season.
Diego Poyet, midfielder, Uruguay & West Ham United — 20 years old — Another son of a famous father — former Sunderland manager Gus — Diego made a handful of first-team appearances this year, his first season with the Hammers.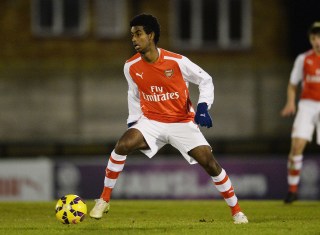 Gedion Zelalem, midfielder, United States & Arsenal — 18 years old — Crowned the next savior of American soccer long before his switch from German to American international was approved. Just a pair of first-team appearances for Arsenal, but rave reviews from Arsene Wenger have USMNT supporters crazed with hope and excitement.
Godfred Donsah, midfielder, Ghana & Cagliari — 18 years old — Made his Serie A debut at 17 years old; scored twice for a relegated Cagliari side this season after becoming a regular in the first team (20 starts).