Jurgen Klinsmann says his United States men's national team is going to "take the game" to Germany on Wednesday, where we'll find out the veracity and repercussions of that idea.
Beating the Germans this time around will take quite a bit more than the 4-3 friendly triumph in the USMNT's Centennial match at RFK in 2013. First off, there's the obvious change in occasion and home field, but also the fact that neither Bayern Munich nor Borussia Dortmund players appeared in that game, and both Sami Khedira and Mesut Ozil were also absent.
The States got out of the "Group of Death" at the 2014 World Cup with just a 1-0 loss to Germany by hanging plenty back, and testing Die Mannschaft is a different animal altogether.
New Juventus man Khedira is going to give the USMNT one of their biggest tests, assuming he starts. The Yanks traversed the Netherlands midfield with relative ease at times in their 4-3 win last week, and doing the trick against Khedira and Daley Blind/Jordy Clasie in one week would be one heck of a sign.
Of course, you need the ball to get to Khedira and, even with Manuel Neuer, Thomas Muller and Toni Kroos out of the fold, Germany will present a world of threat to possession. Mesut Ozil, Ilkay Gundogan, Karim Bellarabi, Andre Schurrle, Bastian Schweinsteiger… I'll stop now.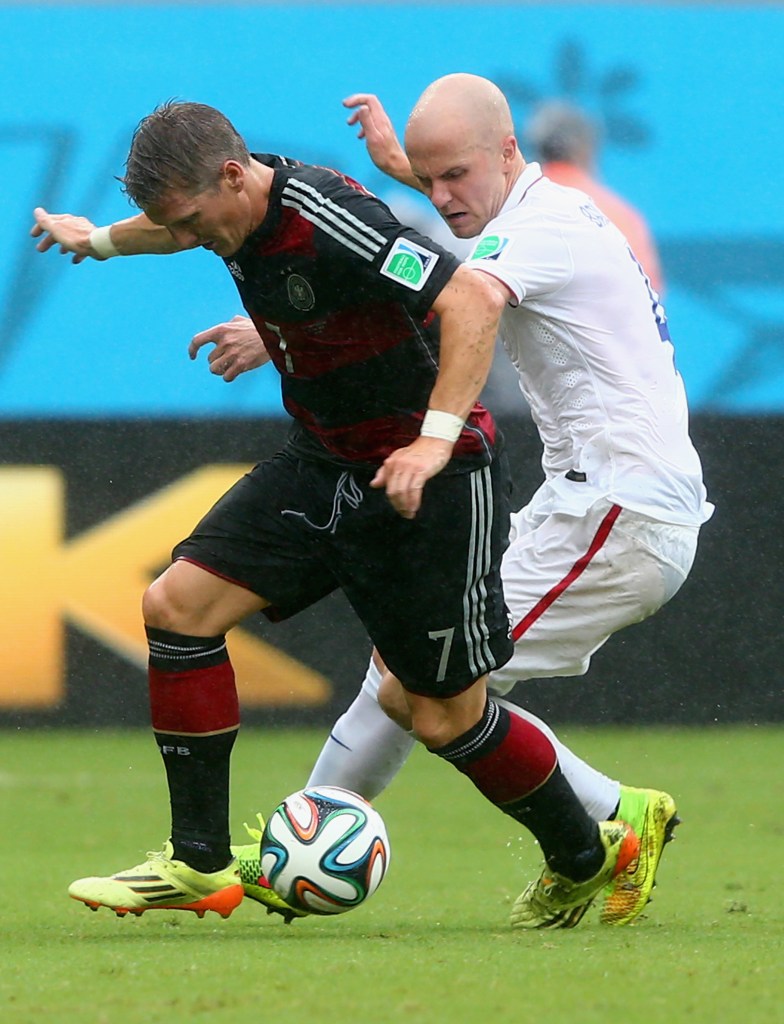 This is the third time the States have played on German soil. The other two? Blowouts by scores of 4-2 and 4-1.
[ MORE: How will they line up against Germany? ]
You betting on four or less this time around? At least the U.S. lineup will have a better feel for the climate and opposition, as John Anthony Brooks, Fabian Johnson and even Michael Bradley know the lay of the Bundesliga land.
Really, though, there is no measuring stick. The World Cup was a different philosophy. The friendly win, despite being just two years ago, feels like an entirely different era and we've discussed the lineups. Here comes a special afternoon for U.S. fans, even if the result isn't pivotal for any tournament.
Prediction: Germany 2, United States 1.