Club depth could be more important next season than any in recent memory.
Last summer, the World Cup dominated the calendars of most soccer fans' summers, and the summers of those playing in the tournament too. But aside from the best players from 32 countries taking part in Brazil's summer bash, there was little else for the players to distract them from the beaches in Miami, Monaco, and other summer vacation destinations allowing athletes to unwind over the short offseason.
This summer is completely different.
With nearly every country participating in continental competitions, plus a host of youth tournaments to keep players occupied, clubs next season will certainly be faced with squad rotation requirements lest they be left with a full trainer's room and an empty pitch.
Consider this:
Barcelona players are the extreme this year. They won the treble last season, going the distance in the league, Copa del Rey, and Champions League competitions. The distance between the end of the club season (Champions League final on June 6) to the start of Argentina's international summer (Copa America group stage opener on June 13) was just 7 days.
Juventus athletes face the same daunting schedule. Players like Chilean midfielder Arturo Vidal pulled the same timeframe as Messi, with just seven days between club and country. Frenchman Paul Pogba also got seven days off between the Champions League final and France's 1-0 friendly loss to Albania. Goalkeeping legend Gianluigi Buffon, at age 37 years old, six days off before making an appearance in Euro 2016 qualifying for Italy. Guess what? He got hurt.
But this time around, it's not just the best in the world – the cream of the crop – that's facing a busy offseason, and that's where depth may be so important next season. Just about every country has players keeping in shape across the summer. Tottenham's Harry Kane was called into the U-21 Euro squad for England, and got 19 days off between club season and national team duty, playing four extra matches.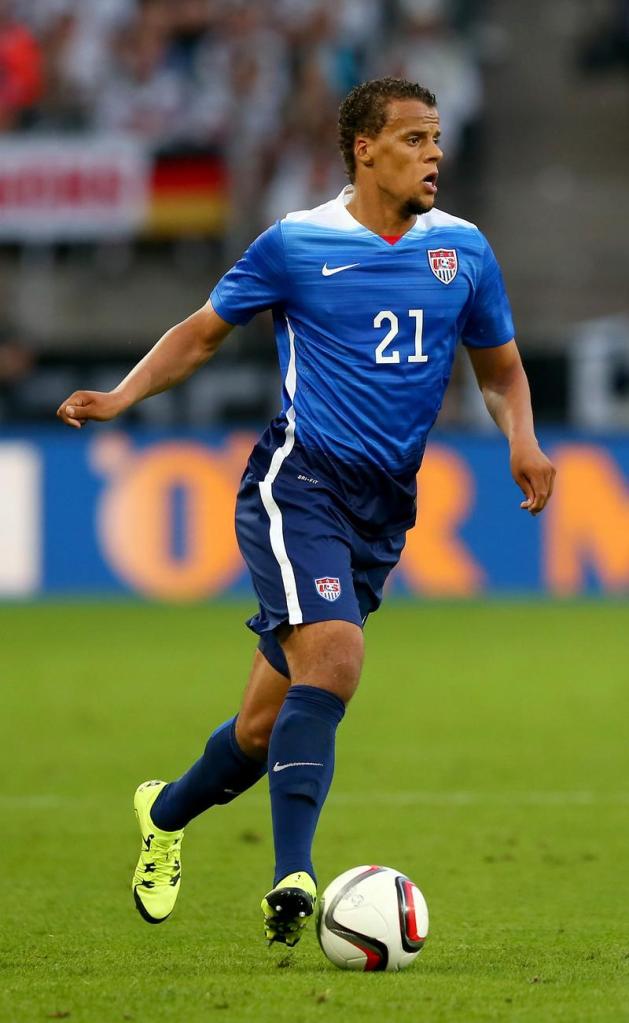 Timmy Chandler, who ended his Eintracht Frankfurt season on May 23 having logged 2,336 club minutes, went straight into the USMNT setup for their European friendlies beginning on June 5. He now figures to play most of the way through the Gold Cup, which the U.S. hopes to end in the final on July 26. His club season begins on August 8. Literally year-round soccer – not a single moment for relaxation.
The North and South American continential competitions aren't the only things holding players down during the offseason. There was Euro 2016 qualifying mentioned earlier, and most of those teams scheduled friendlies surrounding their competitive matches. Monaco midfielder Joao Moutinho finished his club season on May 23 after logging 3,166 minutes across successful league and Champions League campaigns plus a pair of cup runs to the quarterfinals. He went straight to national team duty for a Euro qualification match plus a friendly against Italy, of which he played 90 minutes in both.
Young players weren't left out either, as there's also the U-20 World Cup to look at. Golden Ball winner Adama Traore got 20 first-team appearances with Lille at age 20, then went across the world to play seven high-level national team matches in New Zealand. That ended just 15 days ago, and the club season starts August 7.
Don't forget, these players often need to be back at their clubs nearly a month in advance of their club season's start date for international pre-season tours plus training, which often takes place abroad for club marketing purposes.
The offseason for soccer players is already minimal, and for countless players this year, it becomes practically non-existent. These players have chosen that lifestyle, and for the best in the world they must immerse themselves head-on for years at a time with no time to come up for air. But no matter how hard these guys train, and how focused mentally and physically they have become, no body is entirely resistent to wear and tear. Clubs would be smart to stockpile depth and use it, not just after their first-teamers get hurt but before. It's unbelievably hard for Barcelona to sit players of Lionel Messi's caliber during the season when any misstep can mean watching a trophy slip away, but it may be beneficial down the road as teams look to gear up for another go at titles, promotion, and other prizes.
No player can contribute while in the trainer's room, and that's something many clubs would do well to consider as the long summer wears on.