The summer's transfer window has already seen plenty of names, both big and small, change clubs.
From James Milner and Danny Ings heading to Liverpool to Spurs' acquisition of Toby Alderweireld, the window didn't wait long to allow movement. Really, it didn't wait at all considering how many of these deals were in the news well before July 1.
[ MORE: Who will have a bigger MLS impact: Gerrard or Lampard? ]
Here at PST, we've decided to compile a list of the names that have been or will be bandied about before the window slams shut on Sept. 1.
A caveat, though: Some of these names have been through the ringer countless times, while others are "off the market". That doesn't mean they won't move, though, as the summer moves ahead.
And no, before you even ask, No. 1 doesn't mean we want that player more than the others. Not at all.
40. Glen Johnson, unattached
39. Stewart Downing, West Ham United
38. Nathan Dyer, Swansea City
37. Aleksandar Mitrovic, Anderlecht
36. Steven Fletcher, Sunderland
35. Abel Hernandez, Hull City
34. Ahmed Elmohamady, Hull City
33. Tom Huddlestone, Hull City
32. Matty Phillips, QPR
— The first batch ends with four players from relegated clubs. Hull has said Elmohamady is for sale, and Hernandez might not fetch a good return considering his tough season after being the Tigers' record fee. Phillips' crosses are a legit force.
31. Mario Balotelli, Liverpool
30. Michu, Swansea City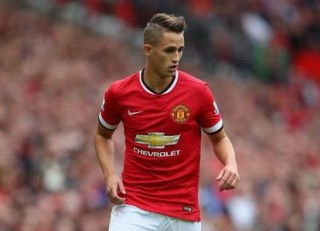 29. Andros Townshend, Tottenham Hotspur
28. Adnan Januzaj, Manchester United
— Here's a quartet of calculated risks. Surely Balotelli and Michu are better than their recent performances, and might be had for a song. The other two, Townsend and Janzuaj, may be overvalued and costly risks. Newcastle is said to have been quoted for $22 million for the mercurial Townsend.
27. Edinson Cavani, Paris Saint-Germain
26. Hugo Lloris, Tottenham Hotspur
25. Adrien Rabiot, Paris Saint-Germain
24. Nicolas Otamendi, Valencia
23. Ayoze Perez, Newcastle United
22. Ross Barkley, Everton
21. Bruno Martins Indi, Porto
20. Mauro Icardi, Inter Milan
19. Nicolas Gaitan, Benfica
18. Kevin De Bruyne, Wolfsburg
17. Karim Benzema, Real Madrid
— Most of the names are debatably for sale, and would come at a huge price.
16. Javier "Chicharito" Hernandez, Manchester United
15. Georginio Wijnaldum, PSV Eindhoven
14. Seamus Coleman, Everton
13. Jordy Clasie, Feyenoord
12. Davy Klaassen, Ajax
11. William Carvalho, Sporting CP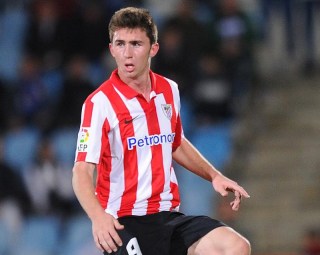 10. Arturo Vidal, Juventus
9. Edin Dzeko, Manchester City
8. Aymeric Laporte, Athletic Bilbao
7. Alexandre Lacazette, Lyon
6. Charlie Austin, Queens Park Rangers
5. Christian Benteke, Aston Villa
4. Morgan Schneiderlin, Southampton
3. Sergio Ramos, Real Madrid
2. Paul Pogba, Juventus
1. Raheem Sterling, Liverpool