Wooooo! The past weekend of Major League Soccer action was, in a word, "Wooooo!" Nine games played, 39 goals scored (4.3 per game).
[ FOLLOW: All of PST's Week 21 MLS coverage | Standings | Stats | Schedule ]
This week's MLS Team of the Week accounted for 12 of the 39 (less than one-third, but we only have 11 places and one is a goalkeeper!). Orlando City SC rookie Cyle Larin bagged his first career hat trick against New York City FC on Sunday, a game in which a World Cup and UEFA Champions League winner, David Villa, scored just a brace.
[ RELATED: Week 21 Player of the Week — Who from the 11 below takes the honor? ]
Elsewhere, Sebastian Giovinco did more Giovinco things, while Brad Davis, Raul Rodriguez and the rest of the Houston Dynamo were busy shutting down and shutting out the defending champion LA Galaxy. And Ethan Finlay continued his "Jurgen, Are You Even Watching?" campaign with another goal and assist (seven and 12 on the season) vs. Toronto FC.
Thoughts? Questions? Agreements? Disagreements? (Of course not.) Leave them in the comments section, as always. I'm not afraid to defend my picks.
[ MORE: 2015 MLS Team of the Week archive | Week 17 Player of the Week ]
MLS Team of the Week — Week 21
Goalkeeper: Jeff Attinella (Real Salt Lake)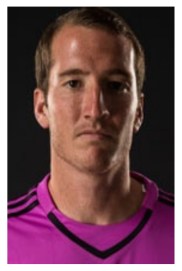 Defenders: Laurent Ciman (Montreal Impact), Raul Rodriguez (Houston Dynamo), Kendall Waston (Vancouver Whitecaps)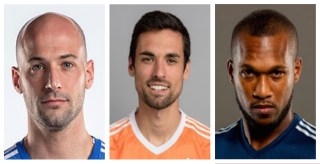 Midfielders: Sebastian Giovinco (Toronto FC), Ethan Finlay (Columbus Crew SC), Brad Davis (Houston Dynamo) Michael Barrios (FC Dallas), Kellyn Acosta (FC Dallas)

Forwards: Cyle Larin (Orlando City SC, David Villa (New York City FC)