Poop jokes are generally reserved for, at-best, junior high recess and, not-so-at-best, adult league soccer.
On Tuesday, it was Major League Soccer's turn to go from zero to the bathroom humor real quick, as the Portland Timbers social media department connect Seattle's new Austrian signing with the nickname of its star midfielder in unfunny fashion.
[ MORE: Bielsa to coach Mexico? ]
We can neither confirm nor deny that Portland's SM crew includes Lloyd Christmas and Harry Dunne, but suffice it to say their work connecting the dots between Clint "Deuce" Dempsey and Andreas Ivanschitz was more "most annoying sound in the world" than "totally redeeming itself".
Fortunately for us, Seattle's toilet humor was a proper, since-deleted burn of a response. As captured by The Washington Post: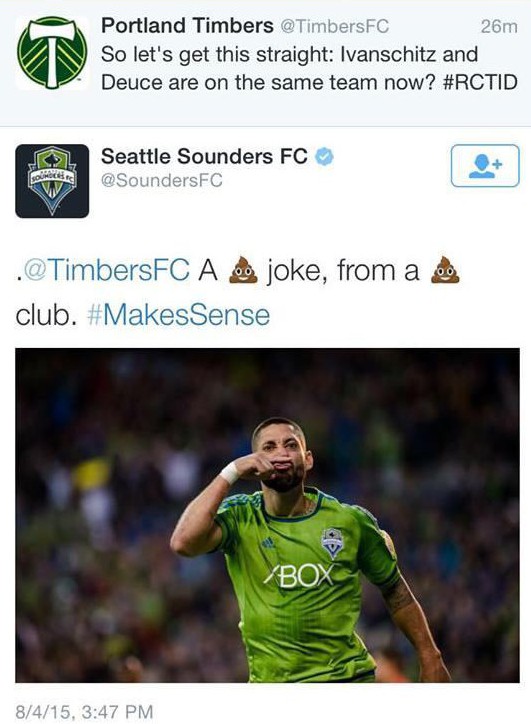 Full marks to the Sounders for not pointing out that Portland has a player named Peay.
Sigh. You can take the boys out of middle school…