As the 2015-16 Premier League season gets ready to spread its wings this weekend, Pro Soccer Talk is getting you ready with a week full of projections, lists, news and views.
Picking a group of five defenders is way more difficult than selecting the best goalkeepers in the league, and given the vitriol from Monday's Top Five 'keepers, I'm preparing for a total bombardment of my home office after I tag just five back line heroes from the entire Premier League.
Plus, how do you choose? For example, there are some commanding defensive presences who aren't going to contribute much to the attack, while others can thrill you with crosses from the outside and dipping free kicks but are a bit less impressive when it comes to tackling.
[ MORE: All of PST's season previews | Top 5 goalkeepers | Midfielders | Forwards ]
Consider this statistic, which will blow minds: According to advanced statistics site Squawka, the most complete defender in terms of attacking, possession and defending last season was:
Not John Terry.
Not Martin Skrtel.
Not Jose Fonte.
It was Chris Smalling.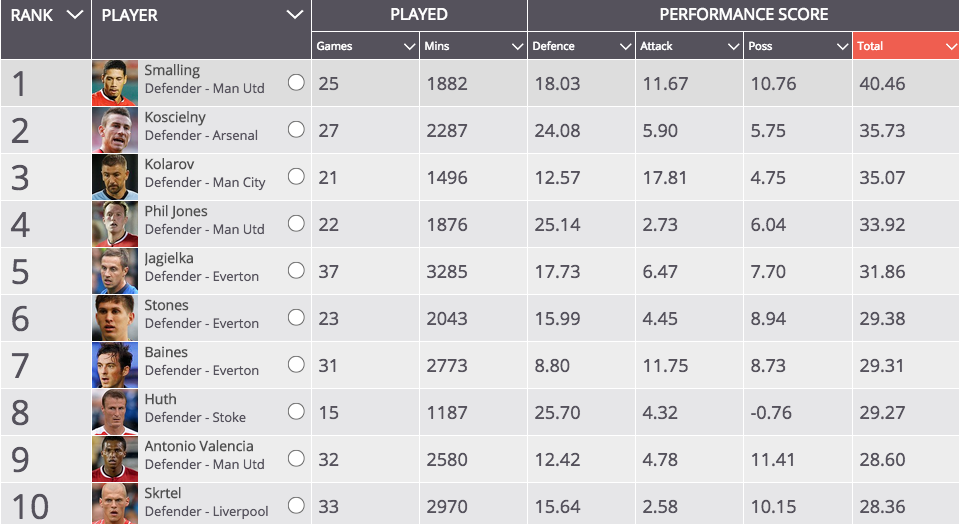 And how about this? Smalling was the only player to place double-digit scores in each category, as well as the only player to sit inside the Top Five in two categories (attack and possession).
Considering all that, can we possibly keep him outside our Top Five? Of course we can. Will we? Read on.
5. Ashley Williams, Swansea City — Like Lukasz Fabianski behind him, Williams played incredibly well on an often times under-the-radar Swans unit last season. He's not going to thrill you on offense, but he'll organize a unit and make life hard on any striker. In Garry Monk's formation, that's a big responsibility and Williams met it head on.
4. Martin Skrtel, Liverpool — One of my favorite animated graphics is of the 30-year-old Slovakian eating nails for breakfast. His 7-goal season two years ago was an aberration, but he can chip in while organizing a back line.
3. John Terry, Chelsea — Terry isn't as sound a defender or tackler as Skrtel, but he's a better facilitator for possession and has a superior nose for the ball.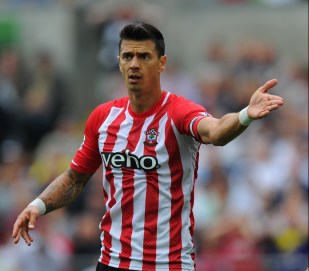 2. Phil Jagielka, Everton — He can hit a ball on the screws from time to time, but what the England veteran does best is provide a healthy dose of steel to the Toffees back line. "Jags" had 49 blocked shots and 390 interceptions to place among the league's top defenders.
1. Jose Fonte, Southampton — Consider that Saints' Portuguese back was commandeered a team with crazy turnover last season, as well as a brand new coach and system. The veteran only came out and steadied the entire unit while ranking amongst the Premier League leaders in touches (9th), tackles (29th) and interceptions (1st). In the last category, his 414 steals is 15 more than second-place Nemanja Matic (399) and 24 more than the nearest defender (Jagielka).
Honorable mention: Laurent Koscielny and Per Mertesacker (Arsenal), Kieran Tripper and Danny Rose (Tottenham), Daryl Janmaat (Newcastle United), Smalling and Antonio Valencia (Manchester United), Branislav Ivanovic, Cesar Azpilicueta and Gary Cahill (Chelsea), Aaron Cresswell (West Ham United), Ryan Bertrand (Southampton), Nathaniel Clyne (Liverpool), Pablo Zabaleta (Manchester City), Ryan Shawcross (Stoke City), Leighton Baines and Seamus Coleman(Everton).
Alright… let us have it.