Must read preface: For several years on my own site and then on a Western New York soccer blog, I've given prospective fans of the Premier League a guide to choose a team. In no way do I claim to give anything other than an opinionated overview that I believe to be a fair representation of clubs whose history far outlives even my fandom of the beautiful game.
[ MORE: 2015-16 Premier League season previews ]
But the fact remains that people need to know what they are getting into, as I know personally of a fan or two now attached to insufferable clubs. 'They' had no idea that their love for a brown ale or clever nickname would lead to a lifetime of supporter misery.
[RELATED: PL season previews]
I almost always advocate choosing a club that isn't already a giant because that's my background as a proud Buffalonian, but do what feels right. Maybe you're a Yankees or Cowboys fan who enjoys feeding off the hate of others. By all means, continue onward!
So without further ado, I submit to you my 2015-16 beginners guide to selecting a Premier League team.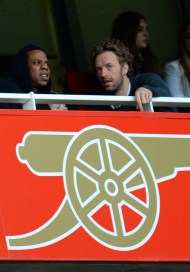 1. Arsenal
Last championship: 2003-04
Years in Premier League: 24/24
Nickname: Gunners
Location: London
American players: None
Biggest rivals: Tottenham, Chelsea
Comparison: New York Giants, Los Angeles Dodgers
PST's Premier League season preview
Gooners… they are everywhere. That's not a joke, as Arsenal is the most-supported team in these here United States of America. They have a massive celebrity supporter base, too, from Piers Morgan to Prince Harry, Steve Earle to Jay-Z, there's a bountiful group of shiny fans and it seems impossible to go to a soccer gathering without meeting an Arsenal supporter. There's some magic to the club, for sure. French manager Arsene Wenger fashions players who play the game with flair and the club has begun to spend again after paying off a great deal of debt. Mesut Ozil and Alexis Sanchez are incredible talents, and Santi Cazorla could be among the more unheralded out-and-out superstars of all-time.
This year, the Gunners are looking for a title fight. And for a big club, they provide their fans a fair bit of misery. They've won the last two FA Cups, but haven't seen a Premier League title since 2004.  Also, as a fan, you'll have the boon of reading about "The Invincibles" nearly every week for better or worse, as Arsenal ran through the PL gauntlet unbeaten earlier this century.
2. Aston Villa
Last championship: 1980-81
Years in Premier League: 24/24
Nickname: Villans
Location: Birmingham
American players: GK Brad Guzan
Biggest rivals: West Bromwich Albion, Birmingham City (championship)
Comparisons: Chicago Bears, Calgary Flames
PST's Premier League season preview
Great slogan, cool color scheme and some solid players: there are far worse teams to select than Aston Villa (though now you have to contend with motor-mouthed Tim "Timmy Tactics" Sherwood as boss). Conceptually, Villa as a strong English side is appealing on a few levels and there's history to prove the Birmingham team deserves a winner, but recently supporters have suffered through the ignominy of nearly seeing their club relegated for the first time in its history. After selling Christian Benteke and Fabian Delph this summer, that fate is quite uncertain yet again.
3. Bournemouth
Last championship: Never
Years in Premier League: 1/24 (Return: 2015-16)
Nickname: Cherries
Location: Bournemouth, Dorset
American players: None
Biggest rivals: Southampton
Comparisons: Utah Jazz, Carolina Hurricanes
PST's Premier League season preview
How are they even here?!?! That's the question you can't help but ask when you read about a club that's never made it this far, and plays in a stadium that seats just 12,000. In some ways, last season's Burnley campaign will be replicated here in terms of underdog story. Their crest is a man heading the ball incorrectly, unless of course the Cherries player is clearing the ball from danger. We'll be rooting for the upstarts this season.
4. Chelsea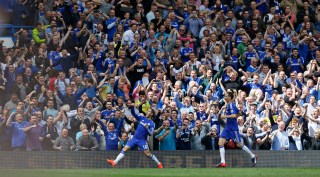 Last championship: 2014/15
Years in Premier League: 24/24
Nickname: Blues
Location: London
American players: None
Biggest rivals: Arsenal, QPR
Comparison: Los Angeles Lakers, Washington Redskins
PST's Premier League season preview
Last year's champions made it five titles, and Jose Mourinho's position as one of the best managers in the game is buttressed by the wealth of talent purchased by owner Roman Abramovich. The London club has Champions League glories as well, and look fit to build on that this season. Mourinho enters season No. 3 with the best attacking midfielder in the league in Eden Hazard, and likely the best defensive mid as well in Nemanja Matic.
You could do worse than choosing a club in London, as it is an incredible city to visit. Aside from my distaste for John Terry and the gloved theatrics of brilliant striker Diego Costa, they are a decent choice. Chelsea is going to be good — if not great — for a long, long time.
5. Crystal Palace
Last championship: Never
Years in Premier League: 8/24
Nickname: Eagles, Glaziers
Location: London
American players: None
Biggest rivals: Brighton & Hove Albion, Charlton Athletic, Millwall, Wimbledon
Comparisons: New Jersey Devils, Memphis Grizzlies
PST's Premier League season preview
Palace is a truly intriguing option due to incredible fans and their manager, Alan Pardew, who is at best a goofball and at worst a lunatic. Palace is a real working-class London club, and the addition of "Pardiola's" former Newcastle star Yohan Cabaye gives them a flair to match their work rate.. I love their modern crest, though they aren't new jacks. Australian mid Mile Jedinak is a great man to have in the middle of the park.
6. Everton
Last championship: 1986-87
Years in Premier League: 24/24
Nickname: Toffees, The School of Science
Location: Liverpool
American players: GK Tim Howard
Biggest rivals: Liverpool
Comparison: Boston Bruins, Denver Broncos
PST's Premier League season preview
Roberto Martinez's crew had a tough season last year, as contending with the UEFA Europa League schedule pushed the team down the standings for much of the year. Their defense is solid, with Phil Jagielka pacing a unit with Seamus Coleman, Leighton Baines and, for now at least, young John Stones. Romelu Lukaku and Ross Barkley are fun to watch, but need to take that next consistent step to raise the Toffees. With a classy kit/color scheme and a fun rivalry with Liverpool, they are a good choice for new fans. Plus…. American World Cup hero Tim Howard is their longtime starting netminder.
7. Leicester City
Last championship: Never
Years in Premier League: 10/24
Nickname: Foxes
Location: Leicester
American players: None
Biggest rivals: Nottingham Forest, Derby County, Coventry City
Comparison: Philadelphia Eagles, Baltimore Orioles
PST's Premier League season preview
Leicester — or Lie-cester, as Ted Lasso would say — engineered a stunning salvation to their Premier League hopes last year under Nigel Pearson, but enter a new era after the boss was fired due in large part to a racist incident in Thailand involving his son (He's also choke-held an opposing player, for what it's worth). The Foxes are four-time FA Cup finalists and three-time League Cup winners, and I personally dig the 'Foxes' nickname. Forty-six of their 108 seasons in football have been in England's top flight, and it would be cool to see Leicester stick around for a while.
8. Liverpool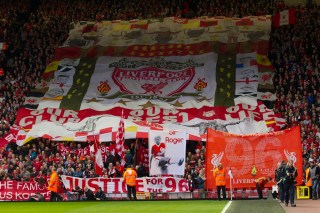 Last championship: 1989-90
Years in Premier League: 24/24
Nickname: Reds
Location: Liverpool
American players: None
Biggest rivals: Everton, Manchester United
Comparison: Boston Red Sox, Philadelphia Flyers
PST's Premier League season preview
It's a new era for Liverpool now that Steven Gerrard has waltez (or dance-halled) himself over to Los Angeles, but really, it's fair to call Liverpool the most storied club in the BPL, both title-winning (they have 18) and horrific (their supporters have been involved in two of the biggest tragedies in football history). And, as a fan — like Manchester United — now is a time to jump on board the Liverpool train if you want to join a big club. The Reds have added a good batch of players in Danny Ings and James Milner, while ridding themselves of the endless Raheem Sterling saga. Upgrades to their attack give the Reds their best chance for a title in ages.
9. Manchester City
Last championship: 2013/14
Years in Premier League: 19/24
Nickname: Citizens
Location: Manchester
American players: None
Comparison: Dallas Mavericks, Los Angeles Angels
PST's Premier League season preview
Manchester City has great money, talent and depth, and if you like Oasis you're in even more luck (The Gallagher Brothers are massive fans). If you pick Man City now, you're joining a good deal of perceived bandwagoneers — rightly or wrongly — but if baby blue is your hue, don't let anyone convince you it's any worse than choosing any other of the giant clubs in the world. Soccer's money now. We have to deal with it. Winners of two of the last four PL crowns, City will be a big club for a long time barring unforeseen advances in energy manipulation (though the club may struggle more than usual this season, in my opinion). There's a natural connection to New York City FC in Major League Soccer.
10. Manchester United
Last championship: 2012-13
Years in Premier League: 24/24
Nickname: Red Devils
Location: Manchester
American players: None
Biggest rivals: Liverpool, Leeds United, Manchester City
Comparison: New York Yankees, Montreal Canadiens, New England Patriots
PST's Premier League season preview
Now is an okay time to get on board with Manchester United and not just feel like you've jumped on a bandwagon. You're a new soccer fan, and the team re-enters the UEFA Champions League debate after more than a half-decade since its last title. As far as the Premier League, there's a new batch of world-class talent from Morgan Schneiderlin and Memphis Depay. Manager Louis Van Gaal has a great resume and the club's loaded. United has England's best talent (Wayne Rooney) and one of Germany's all-timers in Bastian Schweinsteiger. If United can find a center back to upgrade over Phil Jones, the club can compete for anything they want in 2015-16.
11. Newcastle United
Last championship: 1926-27
Years in Premier League: 22/24
Nickname: Magpies
Location: North England
American players: None
Biggest rivals: Sunderland, Middlesbrough
Comparison: Chicago Cubs, Buffalo Bills
PST's Premier League season preview
Hey, do you like misery? Call them a combination of the Chicago Cubs and the Buffalo Bills, as Newcastle is a rich club that has only been the bridesmaid for years upon years. One of the biographies on the team's history — and a great read at that — is entitled "Fifty Years of Hurt" (Yup). My goodness, have they had hard luck and heartbreak along the way. This club has taken an absolute beating yet continues to find ways to rebound, most recently with a decent performance during their return to the top flight in 2010/11. New manager Steve McClaren has a slew of new talent this season including Giorginio Wijnaldum and Aleksandar Mitrovic, and the Magpies might have the talent to tempt the Top Ten again.
12. Norwich City
Last championship: Never
Years in Premier League: 8/24 (Return: 2015-16)
Nickname: The Canaries
Location: Norwich
American players: None
Biggest rivals: Ipswich Town
Comparison: Green Bay Packers, Detroit Lions… heck, the NFC North
PST's Premier League season preview
First off: Read Joe Posnanski's brilliant SportsWorld piece on the Canaries. Norwich is a high-firing, well-spirited club and their colorful unis were matched by their play in 2014-15, which saw them rise back to the Premier League. The Canaries have the "oldest football supporters song in the world",
"Kick off, throw in, have a little scrimmage,
Keep it low, a splendid rush, bravo, win or die;
On the ball City, never mind the danger,
Steady on, now's your chance,
Hurrah! We've scored a goal, City! City! City!"
Have a little scrimmage!!!!!!
The club has more than 8,000 public shares in a bit of Packers-esque ownership. They've been at their grounds — stadium — on Carrow Road since 1935, so the historical and road-tripping allure is there.
13. Southampton
Last championship: N/A
Years in Premier League: 17/24
Nickname: Saints
Location: Southampton
American players: None
Biggest rivals: Portsmouth, Brighton & Hove Albion, Bournemouth
Comparison: St. Louis Blues, Oakland Athletics, Minnesota Vikings
PST's Premier League season preview
A club that has seen major glory, including an FA Cup win, but also been through the depths of despair following a relegation and administration allllllll the waaaaaay down to League One… now into the Europa League. Southampton has done marvelous things under former Edmonton Oilers — you read that right — boss Ralph Kruger, and continues to sell off big pieces while acquiring intriguing talent. Look out for Jordy Clasie to be perhaps the league's best signing of the summer.
14. Stoke City
Last championship: N/A
Years in Premier League: 8/24 (Return 2008-09)
Nickname: Potters
Location: Stoke-on-Trent
American players: DF Geoff Cameron
Biggest rivals: Port Vale
Comparison: Green Bay Packers (without the titles), Portland Trailblazers
PST's Premier League season preview
Here's a club with a legit chance to make a run for Europe for the first time in history. Loads of respect for the fans of Stoke, a club that has smartly moved up the Premier League pecking order. and the Potters were really humming under Mark Hughes last season. Marko Arnautovic and the USMNT's Geoff Cameron are big parts of the club, which has now added four Barcelona players in the last half-decade. As a new fan, you can adopt Stoke City and feel pretty decent about not hopping the major club bandwagon but also not worrying about falling out of the league. And Stokesalona has thrilling, diminutive forward Bojan Krkic.
15. Sunderland
Last championship: 1935-36
Years in Premier League: 15/24
Nickname: Mackems, Black Cats
Location: Sunderland, Tyne-upon-Wear
American players: None
Biggest rivals: Newcastle United, Middlesbrough
Comparison: Sacramento Kings, Toronto Maple Leafs
PST's Premier League season preview
There's decent tradition in Sunderland to go with holdover manager Dick Advocaat, but the club has seen a series of seasons that include hanging out near the bottom of the league before surviving by the skin of its teeth. It's incredible that they even survived their moribund last two seasons to remain in the top flight. Sunderland is owned by an American and has a relationship with DC United of Major League Soccer. Another fun fact: their nickname isn't an actual word (Mackem is short for Make Them, abbreviated).
16. Swansea City
Last championship: Never
Years in Premier League: 5/24
Nickname: The Swans, The Jacks
Location: Wales
American players: None
Biggest rivals: Cardiff City
Comparison: Ottawa Senators, Phoenix Suns
PST's Premier League season preview
A big time rugby area, Swansea is also indicative of the a travelers dream: friends have told me it's a gorgeous place to visit. They've played a good deal of free-wheeling football and I certainly wouldn't mind supporting the Swans under Garry Monk, a longtime club man who kept the team alive as a first-year boss two years ago before turning them into a fun contender last season. With the addition of Andre Ayew, Swans are a candidate — along with Stoke —  to become a perennial top-half contender. If I were coming along now, I'd be tempted to adopt the Welsh side.
17. Tottenham Hotspur
Last championship: 1960-61
Years in Premier League: 24/24
Nickname: Spurs
Location: London
American players: DF DeAndre Yedlin
Biggest rivals: Arsenal
Comparison: Washington Capitals, Oklahoma City Thunder, Dallas Cowboys
PST's Premier League season preview
Spurs are a good team to pick. They have an awesome name, an inventive manager and a cool-albeit-goofy logo. They also play in London, so visiting them is an A-plus idea. Tottenham hates Arsenal, so it's a good bet for vitriol as well. Spurs also have a ton of extremely likable and/or exciting players: Christian Eriksen and Erik Lamela among them. There's also terrific French goalkeeper Hugo Lloris. Aside from the chanting of a gentleman — the chanting, not the gentleman — at my local pub who tries to cram "Rock The Casbah" in my eardrums 30 times a match, there's really a terrific tradition at the North London club and perhaps they've moved from being "so close" to being truly elite again.
18. Watford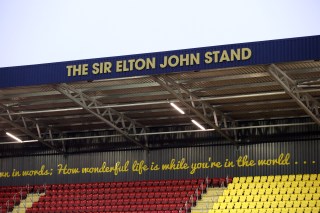 Last championship: Never
Years in Premier League: 3/24 (Return: 2015-16)
Nickname: Hornets
Location: Hertfordshire
American players: None
Biggest rivals: Luton Town
Comparisons:
PST's Premier League season preview
The Hornets have made it to the Premier League twice before, only to go bounding back down to the Championship after a season each time. This year could be different, with Valon Behrami among the stars set to make a difference for Sir Elton John's favorite club. Manager Quique Flores has a lot of work to do, but this is a club that gave USMNT star Jay DeMerit a shot and he ended up their captain.
19. West Bromwich Albion
Last championship: N/A
Years in Premier League: 10/24
Nickname: Baggies, West Brom
Location: West Midlands
American players: None
Biggest rivals: Aston Villa, Wolverhampton
Comparison: Milwaukee Brewers, Indiana Pacers
PST's Premier League season preview
I'll let Wikipedia show you why I have respect for the fans of this club:
"Albion have always enjoyed loyal and passionate support… Supporters of the team celebrate goals by bouncing up and down and chanting "Boing Boing". This dates back to the 1992–93 season, when the team was promoted from the new Second Division. In recent years fans of the team have celebrated the end of each season by adopting a fancy dress theme for the final away match, including dressing as vikings in 2004 in honour of Player of the Season Thomas Gaardsøe. In 2002–03 Albion's fans were voted the best in the Premier League by their peers, while in the BBC's 2002 "national intelligence test" Test the Nation, they were found to be 'more likely to be smarter than any other football supporters, registering an average score of 138′."
20. West Ham United
Last championship: N/A
Years in Premier League: 20/24
Nickname: Hammers, the Irons
Location: London
American players: None
Biggest rivals: Millwall, Leyton Orient
Comparison: Philadelphia 76ers, Oakland Raiders
PST's Premier League season preview
The Irons are forever blowing bubbles, but in recent years have had to worry about blowing their season. West Ham is a proud club that had a great first half of last season, so perhaps new manager Slaven Bilic can harness that into a full campaign. The focus of some hard-nosed supporter stories — the film "Green Street Hooligans" was penned about fictional West Ham fans — the Hammers have plenty of grit on the pitch as well. To be fair, their last few seasons have featured injuries to big purchase Andy Carroll, and this year they've added big talent to what should be an okay attack should Kevin Nolan stay in form, healthy and unsuspended.