Call it what you will: Designated the Designated, DP Power Rankings, or just the "Why do Nick and Andy hate my favorite player?" list.
Regardless of how you title it, one thing's for sure: two of Pro Soccer Talk's writers had the idea to produce a list of the "top" Designated Players in Major League Soccer right now.
Nick Mendola and Andy Edwards ranked 20 players each on a weighted scale and combined forces to see who came up on our first ever list of the top DP's in MLS.
[ MLS: Toronto FC adds Herculez Gomez ]
It's tricky, as so many are hurt this year. Some make the cut due to their on-field success before or with injury, while others don't. Consider Jermaine Jones, who hasn't played for New England but is clearly an invaluable part of their team. Two or three almost brand new additions did make the cut.
Perhaps we need a proper warning.
**WARNING: With so many new faces, reputation was a tie breaker in some of these cases. Clearly, Ignacio Piatti has done more in MLS than Andrea Pirlo. Does that mean we should imagine the Juventus man won't be more valuable to NYC than the Argentine is in Montreal? Perhaps so, perhaps not.**
Anyway, after a quick of exchanges of emails, a combined list was made. Here goes nothing (Literally). Something tells us this list will look much, much different come October.
"The Nick and Andy Hate Your Favorite Player DP Power Rankings"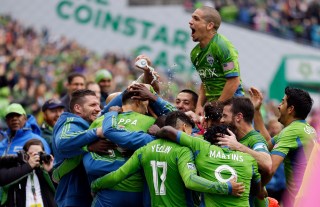 20. Andrea Pirlo, New York City
19. Osvaldo Alonso, Seattle
18. Jermaine Jones, New England
17. Mauro Diaz, FC Dallas
16. Steven Gerrard, L.A. Galaxy
15. Matias Laba, Vancouver
14. Didier Drogba, Montreal
13. Matt Besler, Sporting KC
12. Pedro Morales, Vancouver
11. Giovani dos Santos, L.A. Galaxy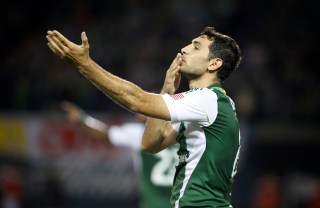 10. Diego Valeri, Portland
9. Michael Bradley, Toronto
8. Bradley Wright-Phillips, New York Red Bulls
7. Obafemi Martins, Seattle
6. Fabian Castillo, Dallas
5. Clint Dempsey, Seattle
4. Kaka, Orlando City
3. David Villa, New York City
2. Robbie Keane, L.A. Galaxy
1. Sebastian Giovinco, Toronto
Received vote but missed cut: Ignacio Piatti, Joao Plata, Kyle Beckerman, Octavio Rivero, Omar Gonzalez.