Week 24 of the 2015 Major League Soccer season is in the books, and was it ever one for the long-term memory bank! Saturday night's slate of games offered up one of the most memorable comeback victories in MLS history.
[ FOLLOW: All of PST's Week 24 MLS coverage | Standings | Stats | Schedule ]
There was also a matter of Nat Borchers, who features in this week's MLS Team of the Week (full squad below), scoring a 95th-minute winner against Real Salt Lake, his former club of seven seasons. Borchers' late header was the only chink in the armor of Nick Rimando (also in the TOTW), who was predictably brilliant in nearly securing his side a 0-0 draw.
[ WILD NIGHT IN MLS: SKC 4-3 VAN | FCD 1-2 LAG | RBNY 3-0 TFC | RSL 0-1 POR ]
Elsewhere in Week 24, Obafemi Martins returned from injury to score two goals; Robbie Keane marked his 100th MLS appearance with his 65th and 66th league goals; David Villa scored his 14th goal and notched his sixth assist of the season; and Kekuta Manneh bagged a first-half brace in an utterly dominant performance.
Thoughts? Questions? Agreements? Disagreements? (Of course not.) Leave them in the comments section, as always. I'm not afraid to defend my picks.
[ MORE: 2015 MLS Team of the Week archive ]
MLS Team of the Week — Week 24
Goalkeeper: Nick Rimando (Real Salt Lake)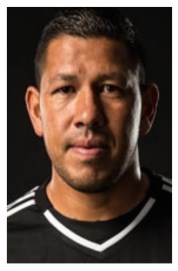 Defenders: Matt Miazga (New York Red Bulls), Nat Borchers (Portland Timbers), Clarence Goodson (San Jose Earthquakes)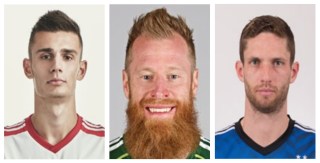 Midfielders: Kekuta Manneh (Vancouver Whitecaps), Cristian Maidana (Philadelphia Union), Kwadwo Poku (New York City FC), Paulo Nagamura (Sporting Kansas City)

Forwards: Robbie Keane (LA Galaxy), Obafemi Martins (Seattle Sounders), David Villa (New York City FC)