With Week 4 of the 2015-16 Premier League season upon us, one side plots its bid to stay perfect, while six more hope to simply stay unbeaten.
[ WATCH: Stream every PL game via Live Extra ]
While a handful of the likely suspects — Manchester City, Liverpool and Manchester United — remain unblemished on the year thus far, Leicester City, Swansea and Watford join them as this season's unlikely unbeatens. Week 4 throws up massive tests for the latter two.
[ MORE: Watch full PL match replays | All of PST's PL coverage ]
With Week 4 kicking off barely 36 hours from now, here's five storylines to watch around the Premier League this weekend:
Whose defense cracks first — Man City, Liverpool or Man United?
Three games, three clean sheets — that's undoubtedly what Manuel Pellegrini, Brendan Rodgers and Louis van Gaal are hanging their proverbial hats on these days, as Man City, Liverpool and Man United (currently 1st, 3rd and 4th in the league, respectively) carry a spotless defensive record into Week 4 of the 2015-16 season.
While City's attack is firing on all cylinders (more on that in a bit), Liverpool and United have needed every bit of those clean sheets to each pull out a pair of 1-0 victories alongside a scoreless draw to start the season. Chelsea won last year's league title with the stingiest defense in the league (32 goals conceded in 38 games); it's not the most enjoyable soccer to watch, but it gets results and could see either one of these Reds sides make a legitimate title challenge if it keeps up.
Is this the week Rooney gets his first PL goal?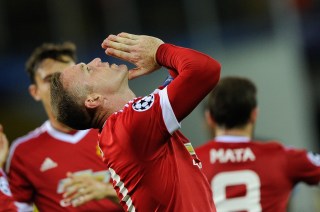 Wayne Rooney is having himself an interesting time at the moment. On one hand, the Man United and England captain is yet to score a goal in the PL this season. On the other hand, he bagged a hat trick in a UEFA Champions League qualifier on Wednesday. The goals will eventually come for the 29-year-old (we think), but how long can Louis van Gaal continue to run him out there, week after week at center forward, if he's not producing?
Of course, his next-best option at striker aren't exactly forcing his hand at the moment. On Sunday, Rooney will try his luck against Swansea City at the Liberty Stadium.
How long can City's perfect start go on?
For as stout and airtight as City's defense has looked, that's how good the likes of Sergio Aguero, David Silva and Yaya Toure have been much further up the field. Aguero has scored just once through three games (though that number could easily be three or four given the number of chances befallen upon him — 11 shots, 7 on target), while Silva and Toure have been credited with three assists a piece (they've each scored once, as well).
Up next for City, it's a potential "banana skin" matchup with newly promoted Watford, who visit the Etihad Stadium on Saturday.
Spurs and Saints searching for their first wins
Tottenham Hotspur and Southampton, the two sides that finished fifth and seventh in the Premier League last season, respectively, are each winless to begin the 2015-16 season. Southampton have had to contend with Europa League qualifiers as their domestic campaign began, which is perhaps understandable, so what's Tottenham's excuse?
Mauricio Pochettino's side has held three leads through three games this season, and they've given every single one of them away (up 2-0 vs. Stoke City, up 1-0 vs. Leicester City — drew both games). Neither side really looks to challenge for a top-four place as they did a year ago, but winning a game the first month of the season would be nice. Up next for Spurs, it's 7th-place Everton at home. Meanwhile, Saints welcome 8th-place Norwich City to St Mary's.
Who struggles so badly they panic buy on transfer deadline day?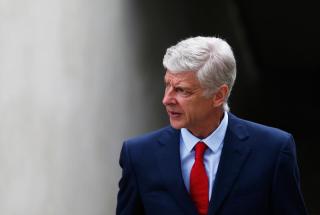 It happens every single year without fail — one side, usually from the top half of the league but not always, sleep-walks their way through the season's opening weeks, which sends the fans, the coaching staff and executive staff alike into a collective panic. When transfer deadline day rolls around, they spend…and they spend big.
Remember when Arsenal started the 2011-12 season winless in their first three (including an 8-2 thrashing by Man United), then spent $37 million on Andre Santos, Mikel Arteta and Per Mertesacker three days later? Candidates to panic buy this season include, but are not limited to, the following: Tottenham (who are already looking to buy), Newcastle United, Sunderland, West Ham United and Arsenal (yes, again).