Sad images have emerged from White Hart Lane on Wednesday as individuals sat in the Arsenal supporters section were seen causing damage to the stadium.
[ MORE: Mourninho – "Retaliation now allowed" ]
Following the Gunners' 2-1 win over arch-rivals Tottenham Hotspur in the League Cup third round clash, fans sat in the away section were kept in long after the final whistle so police could clear the home fans from the surrounding areas.
During that wait, fans wearing Arsenal jerseys can clearly be seen ripping advertising boards with Spurs slogans on them from the stadium.
[ MORE: League Cup roundup ]
Arsenal have said they will "work with Tottenham and the authorities" as the try to identify the individuals responsible for the disturbances. More images of the individuals in question can be seen below.
Police have confirmed that 10 individuals were arrested during the North London derby for various offences including criminal damage.
Arsenal will now face Sheffield Wednesday away from home in the last 16 after a rare double from Matheiu Flamini gave them the victory at Spurs.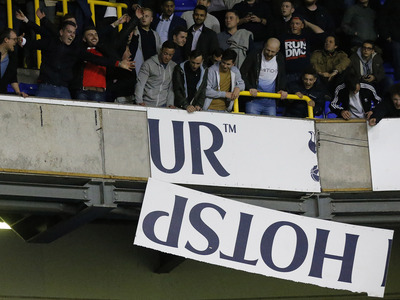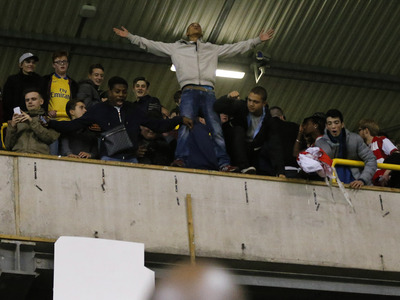 AP Photo/Frank Augstein