There are eight matches Thursday as we open the deciding international break when it comes to nations hoping to avoid the dreaded playoff in qualifying for Euro 2016.
France, Iceland, Austria, England and Czech Republic are already in, while several sides are knocking on the door and a few hanging by a thread. By Tuesday, all will know their fates.
That includes the top third-placed team, which will join the best two sides from each group as automatic qualifiers. The remaining eight third-place teams will square off in two-legged playoffs for a trip to France next summer.
[ MORE: FIFA announces bans for Blatter, Valcke, Platini, Mong-joon ]
Plenty can be decided on Thursday, beginning in Group D. The Republic of Ireland still has hope for automatic qualification. Standing in their way is Germany, who advances with a single point in Dublin. Meanwhile it's do-or-die for Scotland, which hosts Poland. The Scots need all three points to guarantee staying alive for a playoff spot, while Poland all-but-advance with a win.
Over to Group F, where Northern Ireland will go to Euro with a win over Greece or a Faroe Islands results versus Hungary, though the Magical Magyars have every reason to expect to finish the day assured of at least third. Romania can eliminate Finland.
Plenty at play in five-side Group I, where Portugal is in the driver's seat with a three-point advantage and match-in-hand on No. 2 Denmark. A win today at home clinches its spot in France. Meanwhile, Albania and Serbia play the return leg from their abandoned match. Serbia is eliminated, but will be motivated by the rivalry.
Thursday's slate
Georgia vs. Gibraltar
Republic of Ireland vs. Germany
Scotland vs. Poland
Hungary vs. Faroe Islands
Northern Ireland vs. Greece
Romania vs. Finland
Albania vs. Serbia
Portugal vs. Denmark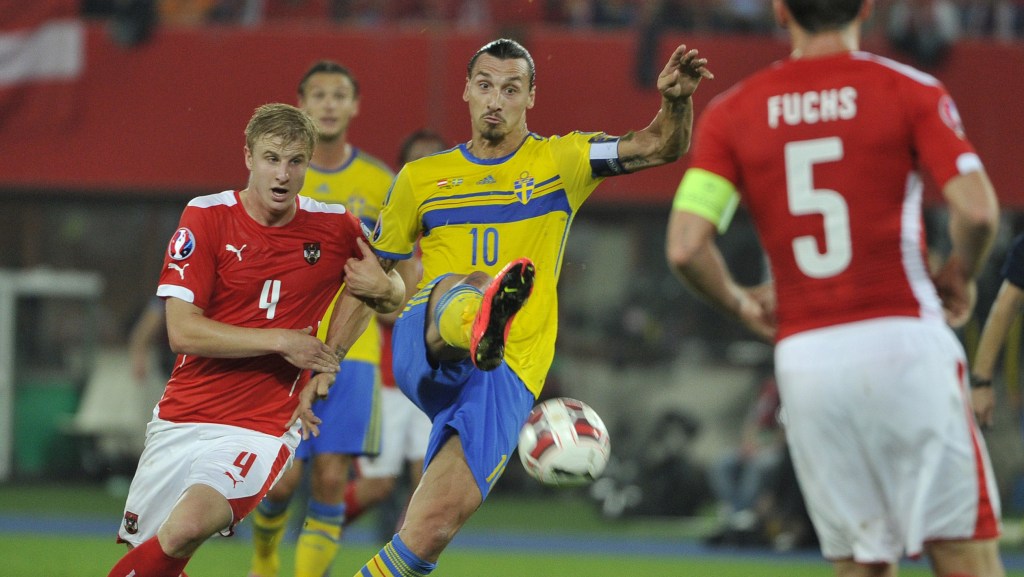 Over the next couple days, several more berths should be clinched. In Group H, Italy and Norway both have eliminated minnows before facing each other to close group play, while Croatia can assure itself third-place with a point against Bulgaria on Saturday.
In Group G, Montenegro needs to hope Russia and Sweden are hit for historic upsets and that Austria takes its foot off the gas when it visits the Brave Falcons.
England can knock Estonia's Group E hopes with a win, while Switzerland is through with any dropped points for Slovenia against Lithuania and Swiss points gained against minnows San Marino.
[ EDWARDS: The case for firing Klinsmann (with a U.S. loss Saturday) ]
Group C has Spain advancing with a win against Luxembourg, while Slovakia just needs to handle its business against Lithuania and Luxembourg to keep Ukraine away.
Wales can advance with a Group B win over desperate Bosnia and Herzegovina, while Belgium should do the same in Andorra. Israel is holding out hope that for a Top Two slot, but is likely playing for third.
Who thought the Dutch would be desperate for third place with two matches to play? Three points against Kazakhstan are a must, as is hoping Turkey falls at the Czechs in Group A.
Friday
Macedonia vs. Ukraine
Slovakia vs. Belarus
Spain vs. Luxembourg
England vs. Estonia
Slovenia vs. Lithuania
Switzerland vs. San Marino
Liechtenstein vs. Sweden
Moldova vs. Russia
Montenegro vs. Austria
Saturday
Kazakhstan vs. Netherlands
Azerbaijan vs. Italy
Norway vs. Malta
Croatia vs. Bulgaria
Czech Republic vs. Turkey
Andorra vs. Belgium
Bosnia and Herzegovina vs. Wales
Israel vs. Cyprus