Bob Lilley's Rochester Rhinos have been almost impossible to break down, and their opponents in the USL Championship Game will relish the chance to do just that.
Attack-minded L.A. Galaxy II heads into Sahlen's Stadium in Rochester, N.Y., on Friday night with a chance to claim a title in its second year of existence.
Lilley, in the mean time, is coaching in his third different title tilt in Rochester, but for the first time as the Rhinos' boss. The 49-year-old coach led Hershey in a 2-0 loss to the Rhinos at Frontier Field in 2001, and watched over a 3-0 win by his Vancouver Whitecaps in 2006.
[ MORE: Cosmos star Raul to retire at season's end ]
And despite a wealth of experience and a loaded resume, this season has been a different animal for Lilley, whose club has allowed a miserly 15 goals in 28 games. That's best in the USL by almost a half goal.
"It's different from any group I've had," Lilley said of the Rhinos. "This team has been so consistent at a top-level, game-in and game-out. They've handled the travel, the injuries, the quirks in the schedule, very efficiently. We'll have to step up tomorrow. The quality L.A. has in their organization and on their roster is a big challenge."
Part of that challenge is 21-year-old Ariel Lassiter, the son of MLS legend Roy and a Costa Rica U-23 international. Lassiter has ripped off nearly 3 shots per game en route to a Top Ten standing in points, and has three goals in the playoffs.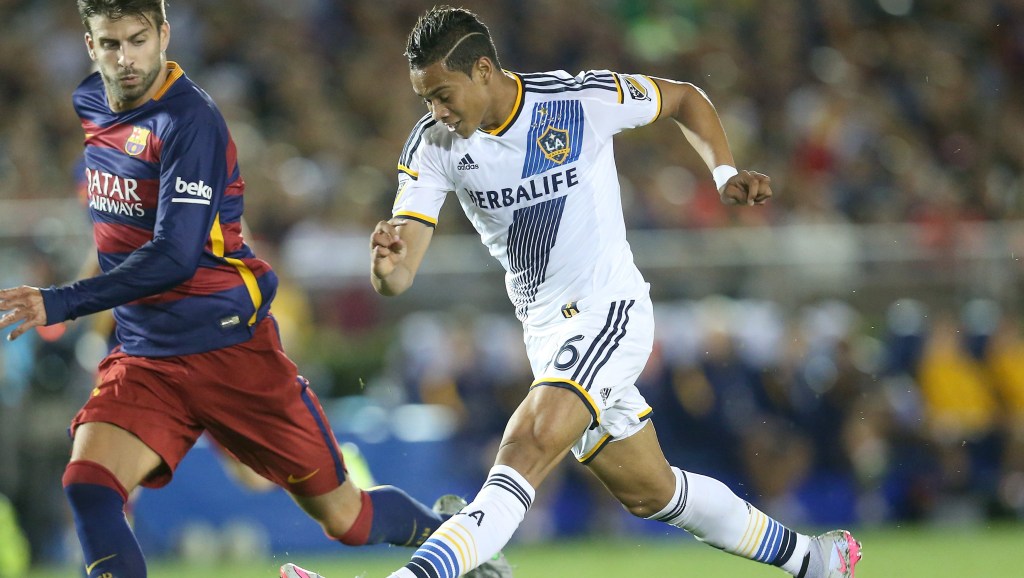 The influx of talent from MLS B-sides has been a constant conversation topic in USL circles, and Lilley says it's caused clubs like his Rhinos to step their game up.
"For me it's pushed the league forward significantly, massively," he said. "The competitiveness of the league has always been high but with the MLS teams and their resources, all of us have to take a look at how we can better.
"The bar of U.S. Soccer is going up. The overall depth in the last decade, in the last five years, we've seen a seismic shift in the overall interest, exposure and quality of soccer in this league.
"Knowing after last year all these MLS teams were coming in, Pat Ercoli and I were very determined not to be left behind."
[ MORE: Prince Ali officially enters FIFA presidential race ]
Lilley is without two of his main attacking threats in Cape Verde giant Steevan Dos Santos (red card) and SIU Edwardsville alum and rookie sensation Christian Volesky (concussion), and will rely on Jamaican international Kenardo Forbes and ex-Dynamo player Alex Dixon to prod the attack forward.
And attack they will.
"We've gotta step forward," Lilley said. "The question tomorrow is to make sure we're dictating the game and creating the better chances. We respect L.A. enough to know you can't sit back against them. The team that's gonna win is more than likely going to create the best chances. We need to be willing to be aggressive."
Despite the setbacks in health, Lilley proffers no excuses.
"We've had injuries and you don't go through a whole season with one loss without great depth," he said. "The backbone of our team has been in the midfield and in the back. Tony Walls is the captain and has probably been the single most influential players throughout the season. A very strong back forward Onua Obasi, a very creative player who plays wide on the left. We have the top goalkeeper in the league this year in statistics. We're really solid."
Kickoff from Rochester is at 7:30 p.m. ET Friday.