Seven days from right now, the 2015 Major League Soccer regular season will be 100 percent complete. As such, the cream really rose to the top over the weekend — FC Dallas, New York Red Bulls and Portland Timbers were the big winners — so it should come as no surprise that eight of 11 spots on this weekend's MLS Team of the Week are occupied by those three squads.
[ FOLLOW: All of PST's MLS coverage | Standings | Stats | Schedule ]
No team had a better week than FC Dallas, who on the back of goalkeeper Jesse Gonzalez and center back Matt Hedges, kept two clean sheets and took six of six points from the Vancouver Whitecaps and Real Salt Lake in 72 hours. Mauro Diaz assisted twice and scored FCD's other goal of the week, so you'll find his name below, as well.
[ MORE: LA 2-5 POR| RBNY 4-1 PHI | DC 4-0 CHI | TFC 0-2 CLB | NE 0-1 MTL ]
Mike Grella scored a goal seven seconds into Sunday's game (new MLS record), and then again later in the afternoon, as the Red Bulls locked up home-field advantage in the Eastern Conference. Dax McCarty also notched a pair of assists on the day. Then there was the Timbers' obliteration of the LA Galaxy on Sunday, in which Fanendo Adi scored twice (to go with another midweek) and Diego Chara put in a monstrous performance in defensive midfield (and scored an emphatic, late goal).
Thoughts? Questions? Agreements? Disagreements? (Of course not.) Leave them in the comments section, as always. I'm not afraid to defend my picks.
[ MORE: 2015 MLS Team of the Week archive ]
MLS Team of the Week — Week 31
Goalkeeper: Jesse Gonzalez (FC Dallas)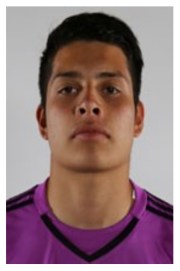 Defenders: Jorge Villafana (Portland Timbers), Matt Hedges (FC Dallas), Victor Cabrera (Montreal Impact)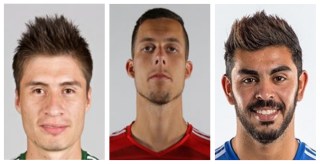 Midfielders: Mauro Diaz (FC Dallas), Diego Chara (Portland Timbers), Dax McCarty (New York Red Bulls), Federico Higuain (Columbus Crew SC)
Forwards: Fanendo Adi (Portland Timbers), Cyle Larin (Orlando City SC), Mike Grella (New York Red Bulls)