Will anyone join Manchester City and Real Madrid in the UEFA Champions League knockout rounds with two group stage matches to spare?
That's one of the questions to be answered Wednesday after an octet of 2:45 p.m. ET kickoffs.
[ MORE: Tuesday's UCL roundup | Champions League standings ]
Barcelona, Zenit Saint-Petersburg and Valencia are among the sides hoping to clinch a Round of 16 spot.
Chelsea vs.Dynamo Kyiv
We ask this seemingly every week, domestically and internationally, but is Wednesday the day Chelsea snaps it all together? Given the expected result for Porto in Israel later, the Blues will be in big trouble should they fall to their Ukrainian visitors on Wednesday. Chelsea sits three back of Porto and one back of Dynamo Kyiv.
Maccabi Tel-Aviv vs. Porto
It's a long haul for the Portuguese leaders, who handled Maccabi's visit West with a 2-0 win. The Israeli side has yet to pick up a point in Group G, and is four points back of third place.
Barcelona vs. BATE Borisov
Barca is through with a win, and anything short of that at the Camp Nou will be a surprise. BATE has hustled hard regardless of opposition, but even a missing Messi shouldn't be enough on Wednesday.
AS Roma vs. Bayer Leverkusen
All told, Roma hasn't looked that bad for a last-place team. The Serie A contenders drew Barca and Bayer, but fell to BATE on the road. Now i Lupi has the chance to pull ahead of Bayer by holding serve at home.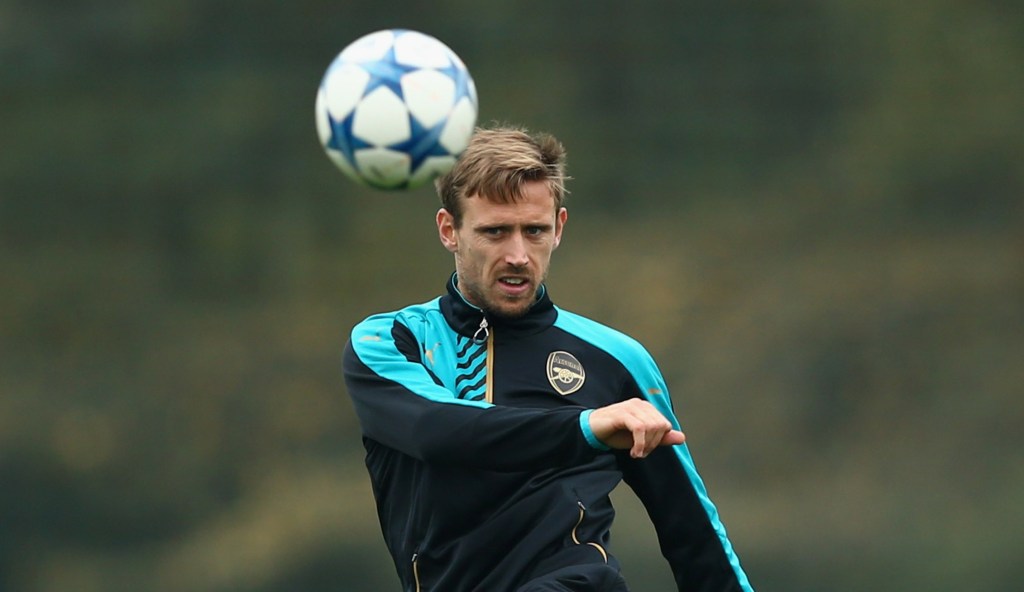 Bayern Munich vs. Arsenal
Group F is much more interesting now that the Gunners beat Bayern in London last month, and Arsene Wenger's bunch could bring a lot of grief to Pep Guardiola's squad if they can repeat the feat on Wednesday. Arsenal is still at the bottom of the table, and could be six points behind the field if they lose and Dinamo Zagreb tops Olympiakos.
Olympiakos vs. Dinamo Zagreb
The Greek side, however, topped Dinamo last go 'round. Olympiakos is level with Bayern on points, and still stands to reap the biggest rewards from Arsenal's defeat of Bayern in October. Zagreb is dealing with a spate of injuries, and could be in big trouble on Wednesday.
Lyon vs. Zenit Saint-Petersburg
It's all on the line for the hosts, who open the day eight points back of the Russian visitors and five back of No. 2 Valencia. Zenit beat Lyon 3-1 in October. Will they finish off their berth in the next round with a Wednesday win?
Gent vs. Valencia
Staying in Group G, Belgium's Gent could find itself eliminated with a loss, and Valencia could also clinch a berth in the knockout rounds with a win and a Lyon loss to Zenit.