There was movement near the bottom of the table, and Leicester City finds itself tied for first place after a busy Saturday in the Premier League.
Granted it's likely Arsenal and/or Manchester City will jump back atop the table on Sunday, but the Foxes took care of Watford to collect their 23rd, 24th and 25th points of the season.
[ MORE: Bundesliga wrap sees Bayern roll, Chicharito strike again ]
Oh, and the reigning Premier League champions are three points ahead of the drop zone on Nov. 7. So there's that.
That result and much more in our Saturday roundup.
Stoke City 1-0 Chelsea – RECAP
Marko Arnautovic's second-half goal was enough for the Potters, as Mark Hughes' side survived a late charge from the reigning champions to keep Chelsea well off any worthwhile pace in the Premier League. Diego Costa struggled up top, and suspended Jose Mourinho watched from outside the stadium as the Blues continued their losing ways. It's a shame he was missing, because his reaction to the penalty that should've been given to Loic Remy would've been must-see TV.
West Ham United 1-1 Everton – RECAP
It was free-flowing, and the goals were gorgeous between Slaven Bilic's home side and Roberto Martinez's visitors. Manuel Lanzini curled a cheeky shot past Tim Howard to open the scoring, but Romelu Lukaku danced around Adrian to level things before halftime. The Toffees may've deserved a late PK, but it didn't come and the sides each took a point.
Bournemouth 0-1 Newcastle United – RECAP
It stings to be a Cherries fan right now, as Bournemouth dominated the Magpies on Saturday but fell on, honestly, the only chance they allowed Newcastle all day. Ayoze Perez took his chance well, and Rob Elliot made a number of key saves to allow Newcastle out of the drop zone at the expense of the now 18th place Cherries.
Manchester United 2-0 West Bromwich Albion – RECAP
Louis Van Gaal's Manchester United is looking very strong in defense, and picked up goals from Juan Mata and Jesse Lingard in front of terrific defense from Chris Smalling and company. Even if Red Devils supporters may be incapable of happiness outside when not led by Sir Alex Ferguson — insert style complains — United is in good shape.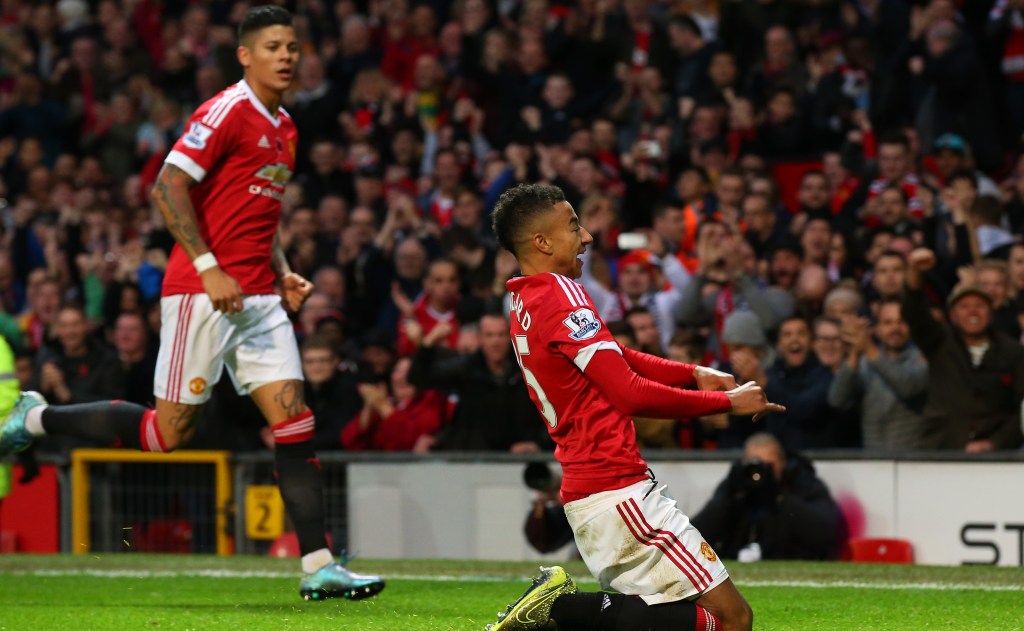 Leicester City 2-1 Watford – RECAP
Jamie Vardy is now one game and goal away from matching Ruud van Nistelrooy as the only players in Premier League history to net in 10-straight games. Vardy converted a PK and N'Golo Kante's shot became a Heurelho Gomes howler as Leicester moved to 25 points. Watford picked up momentum and a late PK from Troy Deeney, but couldn't find the tying goal.
Sunderland 0-1 Southampton – RECAP
Saints did everything but score from the run of play, and Dusan Tadic's PK gave Southampton the finishing touch it needed in a dominant win over Sam Allardyce's struggling Black Cats.
Norwich City 1-0 Swansea City – RECAP
Possession means nothing without finish, an obvious statement that stings Swansea boss Garry Monk right about now. Jonny Howson scored a headed goal for the Canaries, who broke a four-match losing streak despite holding the ball just 35 percent of the match.