Jose Mourinho is set to stay in charge at Chelsea despite the reigning Premier League champs suffering a disastrous start to their title defense.
12 games into the 2015-16 season, the Blues' hopes of regaining the title are all but over with seven defeats so far and Mourinho's title-winning team from last season just three points above the relegation zone.
[ MORE: Vieira new NYCFC boss ]
It is one of the most shocking storylines in PL history, as everyone expected Mourinho's team to kick on this season as the legendary Portuguese boss aimed to build a dynasty at Stamford Bridge. He may still do that, as Russian owner Roman Abramovich is said to be willing to give him plenty of time to turn things around, however if the Blues can't find their feet (and a little bit of luck) quickly, finishing outside the top four this season would represent a shambolic season for the west London club.
[ MORE: 3 things learned from Chelsea's latest defeat ]
Sat in the press lounge at Arsenal on Sunday before the north London derby, there was plenty of chat between some of us about Mourinho's predicament — with defeats on the pitch coupled with bans, fines and some questionable behavior off it — and everyone agreed he should get the rest of the season to turn things around. So, if he is replaced between now and the end of the season, or more likely at the end of the current campaign if Chelsea fail to rally and make up the 13 point gap between themselves and the current top four, who should come in?
Here's a look at some of the bookies favorites with a bit of an analysis on each of the contenders to take over at Chelsea if it is "Adeus, Mourinho."
Carlo Ancelotti – 4/1
He led them to the PL title and FA Cup during this time in charge from 2009-11 but it is highly unlikely Ancelotti would arrive on anything but a temporary basis until the end of the season if Mourinho is fired between now and January. His pedigree speaks for itself and he left on good terms, but it feels like something else is calling him, long-term anyway.
Fabio Capello – 5/1
See above. After being fired from the Russian national team a few months ago and struggling with England in his gig before that, Capello would be nothing more than an experienced stop-gap.
Pep Guardiola – 7/1
With his contract up at Bayern Munich at the end of the current season and no indications about a new deal, could Pep be heading to England after years of speculation? The former Barcelona boss builds attacking, exciting teams but if he does want to move to England, Chelsea would have to battle with Manchester City for his signature. Pep's Barca battling with Mourinho's Real Madrid became the stuff of legends in Spain a few years back.
Diego Simeone – 7/1
The Argentine signed a new deal at Atletico until 2020 but his odds are short and his passion would see him perfect for a role in the Premier League. You would bet on him to get the best out of Chelsea's squad. If it is a Jurgen Klopp-esque "full throttle" approach you want, Simeone is your man. He's worked wonders at Atletico and may want to be at a club which doesn't have to keep selling its best players.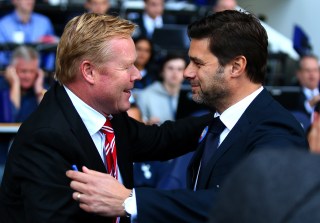 Ronald Koeman – 20/1
A look at a few outsiders now, but if there's one man who won't be fazed by this challenge, it's Koeman. The Southampton manager has a contract at St Mary's until the end of the next season but the Barcelona and Holland legend has already managed Valencia, Ajax and Benfica, as well as being an assistant for Barca. He has done a sensational job at Saints after rebuilding the squad in each of his last two seasons and he would deserve the opportunity if it came his way.
Mauricio Pochettino – 25/1
A former Saints boss, Pochettino is doing superbly at Spurs and when he first decided to coach in England he revealed that he had spoken to Mourinho about the opportunity and he is good friends with the Portuguese coach. A young, hungry manager who has totally revamped Spurs over the last 18 months, Pochettino has a bright future in the game but may feel as if he's at the start of something special at Spurs.
Alan Pardew – 40/1
A real outsider now, but there's been whispers that Pardew is attracting plenty of interest from the perennial big boys of the Premier League. The Londoner did all he could at Newcastle given the limitations placed upon him and the chaos behind-the-scenes, and now we are starting to see him work magic at Crystal Palace as they overachieve massively. Pardew would be a shock appointment, no doubt, but his credentials speak for themselves and he certainly has the confidence to take on a job of this magnitude.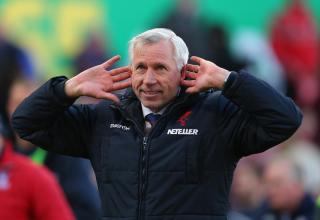 Other contenders: Gus Hiddink, Leonid Slutsky (both probably on a temporary basis); Brendan Rodgers (just can't see it happening for the former Chelsea youth team coach); Vincenzo Montella, Frank de Boer, Leonardo Jardim (all need a bit more experience)